German death metal veterans Morgoth released a teaser of their first 7" since ages. The song is called "God is evil" and is a great track. The songs sounds surprisingly thrashy.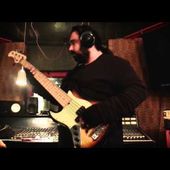 MORGOTH - God Is Evil (Teaser)
MORGOTH "God Is Evil" 7inch Out now! Two brand new studio tracks of Germany's most influential death metal band. Available as 7inch EP and digital download. MORGOTH Live 2014: SA 30.08.2014 Essen...