It was Monday night and the Dutch football team had a competion in the qualifying for the next European championship. So it wasn't the best conditions for a concert evening. However, thrash metal dinosaur Destruction came to Rotterdam to rock the house. They had two youngsters as opening acts in their package. Lost Society from Finland and Evil Invaders (Belgium) have been supporting the German thrashers. Both did a pretty good job in warming up the crowd.
Unfortunately I missed Evil Invaders, but what I heard is that they did a quite good gig.
When I finally made it to the venue Lost Society was entering the stage. They inflamed a 40 minutes thrash metal firework and the spark went directly over to the crowd. The fans went crazy and the band turned the venue into a Finish sauna. Temperature was raising immediately. The great thing with Lost Society is the unleashed energy of youth and the unstoppable hunger for riffs. Cool show.
Then it was time for Destruction. The three-piece didn't take any prisoners either. From the very first moment on they made clear that we have the headliner on stage. Many many years of experience is something you just gain. And this experience allows you act and play so authentic. Destruction played a very cool set of songs that covered all stages of the bands development till today.
Schmier is of course more than a singing bass player. His stage presence is enormous. Left corner, right corner, in the middle - it became understandable why the stage had three microphone stands. But Destruction can't be Destruction without the guitar sound of Mike. He is part of the band from the beginning and went through all the ups and downs of Destruction. It is amazing where the small skinny guy takes all the power from. Astonishing what passion can do. Not to forget the drums. Both, Schmier and Mike, could build on Vaaver, who added the heartbeat to the music with his dynamic punch behind the drum kit.
The sound for all bands was pretty good (at least I can say this for Destruction and Lost Society). This was really appreciated and added to the great atmosphere in the Baroeg. Small point of critic from my side was the guitar sound of Destruction. I had the feeling that this a bit too far in the back. And the band classic "Mad Butcher" was so fast that it was hard to recognise. But maybe that was only me and it did do any harm to the great show of the German trio.
All in all the Monday felt like a Saturday night when it comes to the vibe in the Baroeg. And it was probably much better to see the Destruction show than watching football. Netherlands lost 2:0 against Island while the Baroeg just had winners that night.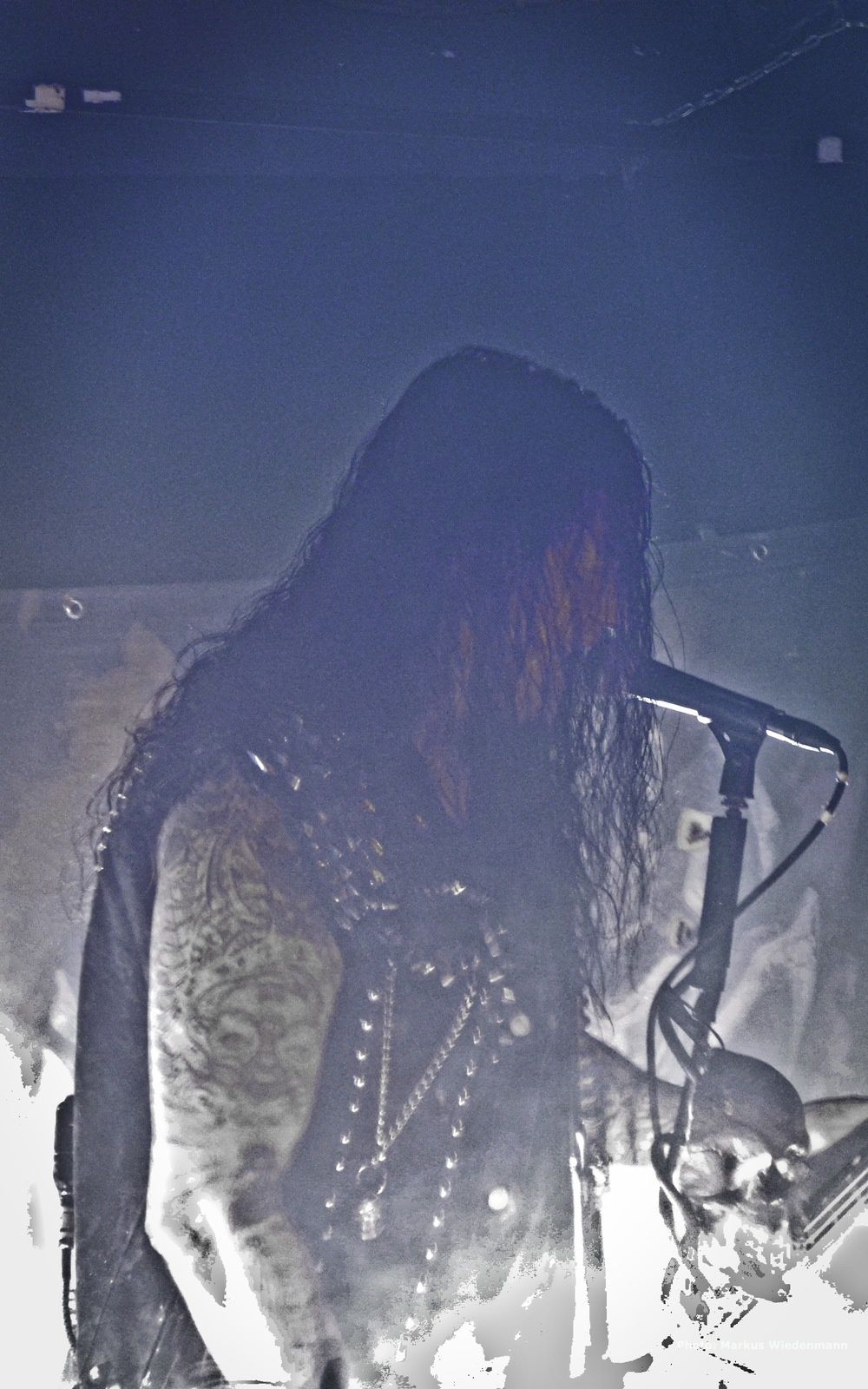 Tracklist Destruction
Total desaster
Thrash till death
Nailed to the cross
Mad butcher
Armageddonizer
Black death
Eternal ban
Life without sense
Spiritual genocide
Release from agony
Carnivore
Hate is my fuel
Thrash attack
Bestial invasion
Curse the gods (Encore)
The butcher strikes back (Encore)
Tracklist Lost Society
KILL (Those who oppose me)
Attaxic
Tyrant takeover
Toxic avenger
Braindead metalhead
Overdose brain
Terror hungry
Location: Baroeg, Rotterdam, Th Netherlands
Date: 13.10.2014