One of the coolest bands is close to release their new album. Mammoth Mammoth has recorded "Volume IV - Hammered again" that comes in Mrach. Here is already the first video for "lookin' down the barrel". Pure rock'n'roll of four crazy guys from Down Under - mean and dirty.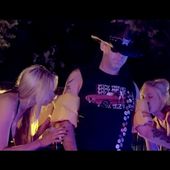 MAMMOTH MAMMOTH - Lookin' Down The Barrel (Official Video) | Napalm Records
Pre-order "Volume IV - Hammered Again" now at http://shop.napalmrecords.com/mammothmammoth Dirty Heavy Rock from Down Under! A naked, pot-smoking beauty on the cover and song titles like 'Hammered ...
Source: YouTube