Dark rockers from Moonspell started their US tour. As in European they are on the road together with Septicflesh. In addition it's the Deathstars that round off the tour package. Here are the dates: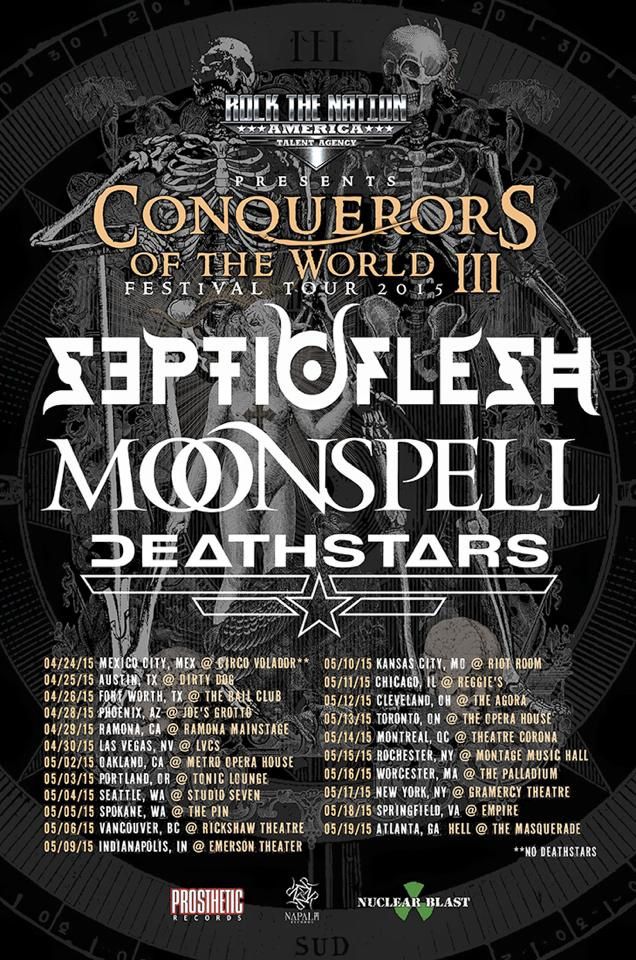 Live review MOONSPELL, SEPTICFLESH, SPARTAN Haarlem, 13.03.2015 - Markus' Heavy Music Blog
March 13 was falling on a Friday this year. What a great date for having a show with Moonspell and Septicflesh, supported by Spartan. The Patronaat in Haarlem hosted this power package that was a ...
http://mwiemetalblog.over-blog.com/2015/03/live-review-moonspell-septicflesh-spartan-haarlem-13-03-2015.html