US doom legend Pentagram revealed two new songs via Soundcloud. Both are taken fom the upcoming album "Curious volume" that will be released August 28. Stay tuned.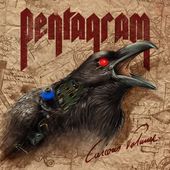 PENTAGRAM - Walk Alone (taken from the new album Curious Volume) by Peaceville
Pentagram new studio album 'Curious Volume' set for release on CD & LP on 28th August 2015 Legendary U.S. heavy/doom metal band Pentagram reunites with Peaceville Records for its new studio album ...
https://soundcloud.com/peaceville/pentagram-walk-alone-taken-from-the-new-album-curious-volume