Right in time for their Wacken show Annihilator released the first video for the upcoming album "Suicide society". Here comes the title track: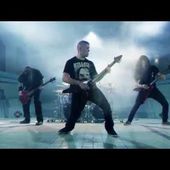 Annihilator - "Suicide Society" - Official Video
In a setting which evokes the atmosphere of a sanitarium (an abandoned East German swimming pool!), Jeff Waters and co deliver their incisive, aggressive yet curiously cathartic meditation on the ...
Source: YouTube