The mighty Motörhead give us more inside into their coming longplayer. "Electricity" is taken from the new album "Bad magic" that will be released end of August. Motörhead - stronger than ever.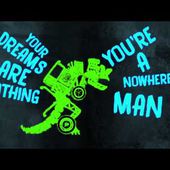 MOTÖRHEAD - "Electricity" - Official Video
ELECTRICITY - The cracking new Motörhead single Think energy Think crackle Think volume Think snap Think thick bass riding with crunching riffs Think rich, loud, raw, ebullient ELECTRICITY, the ...
Source: YouTube