Norwegian black metal crew Abbath released a video with "Nebular Ravens Winter". The song is originally from Abbath's ex-band Immortal and was released on the "Blizzard Beast" album in 1997.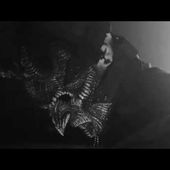 ABBATH - Nebular Ravens Winter (Live)
Recorded & Mixed by Jamie Ward Director: Fraser West Camera: David Wilson Clarke, Nick Lee Shield Edit: Wetheconspirators http://www.abbath.net http://www.nmclive.co.uk ...
Source: YouTube