German hardrockers Bonfire will release a new album, 30 years after the band published, with "Don't Touch the Light", their debut. "Pearls" will be available in the record stores from March 18th on and features 22 songs. The chosen tunes are a journey through three decades of Bonfire, featuring classic pearls like "Who's Foolin' Who" and "Sweet Obsession".
Next to this "Best of..." album the five-piece will by on tour in Europe and here are the dates:
30th Bonfire Anniversary Tour 2016
"Burnin` Tales`n`Pearls "
18.03. NEW - CD Release worldwide
07.04. GER - Osnabrück / Rosenhof
08.04. GER - Essen - Turock
09.04. GER - Memmingen / Kaminwerk
10.04. GER - Obermarchtal - Kreuz
14.04. GER - Bruchsal - Fabrik
21.04. GER - Bremen / Aladin
22.04 Spain - San Sebastian - Euskal Metal Fest
23.04 Spain - Zaragoza - CCLARRATXO - Club
24.04. GER - Mannheim - Alte Seilerei
29.04. GER - Bensheim - Musiktheater Rex
30.04. GER - Flensburg - ROXY
11.05. / to 13.5. Bulgarien - Poolinerrock-Open Air
14.05. CH- Wetzikon Hall of Fame
21.05. CZ - Klatovy - Winterstadion
27.05. A - Bike-Festival Kufstein
03.06. GER - Würzburg - Posthalle
24.06. GER - Hamburg Harley Days
07.07 / 08.07. GER - Rock Harz Festival
09.07. GER - Horn- Bad Meinberg Open Air
22.07. GER - Pförring Open Air
23.07. SWEDEN - Väsby Rock Festival Open Air
28.07. GER - Headbangers Open Air
05.08. CH- Gossau Rock on Open Air
06.08. Spain - Festival Bilbao (Txarly)
26.08./27.08.GER - Baltic Open Air
09.09. Spain - Barcelona - Dr. Metal Fest-Sala Boveda
02. or 03.09. Bikerfestival Thüringen ( tbc )
23.09. GER - Rostock/Lübeck/ or Kiel
24.09. GER - Rostock/Lübeck/ or Kiel
29.09. GER - Nürnberg - Hirsch
06.10 GER - Milterberg - Beavers
07.10. GER - Metzingen - Stadthalle
08.10. GER - Straßkirchen - Plutonium Club
09.10. GER - Augsburg - Spectrum
15.10. GER - Peine-Gadenstedt / Black Hand Inn
12.11. GER - Regensburg - Airport-Obertraubling
18.11. GER - Rostock - M.A.U. Club
19.11. GER - Herford - X-Club
01.12. GER - Hamburg - Logo
02.12. GER - Siegburg - Kubana
03.12. GER - Bochum - Matrix
09.12. GER Mörlenbach - Music Hall
28/29.12. GER - Ludwigsburg - Rockfabrik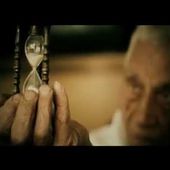 BONFIRE-Remember-2015 (Official Video)
A lot of people are afraid of getting old, but that's not necessary. Because life is full of Memories. You can compare it in this way with an old Book of photos. Years gone by but we are still able