(8/10) It was a tough time for Supersuckers mainman Eddie Spaghetti. The singer and bassman has been confronted with the diagnosis of cancer, right at the time when the band's newest album was ready to be released. Eddie went into a period of treatment for fighting cancer and the "Eddie Spagehetti Cancer Fight Fund", he set up, supported very much financing all the expensive treatments.
But Spaghetti is a fighter and the new album will see the light of day as we speak. "Holdin' the Bag" is the name of the disc and it's a pretty cool record.
The lonplayer begins with a very melancholic song called "Hidin' the Bad" - the title track. The song starts with a harmonica and a acoustic guitar, a very silent beginning. It develops to a melodic folk rocker with an excellent melody without getting reallt loud. In one or another way a was reminded of the Leningrad Cowboys.
The next number fits into the general theme of this album but it's a bit faster than the opener. It's a mix of Social Distortion and some folk. "Man On a Mission" could become a part of a western movie soundtrack before one of the highlights takes over. "I Can't Cry" is a very touching track with a lot of feeling embedded. It's the shared vocals of Spagetti and Lydia Loveless which gives this song a very special touch. Again, for me one of the best ones on this album and I wonder how much the recent experiences of Spaghetti impacted on this tune.
But there are the positive vibes on "Holdin' the Bag" too. "Let's Bounce" is a track that comes with this optimistic approach. It's a Southern rock track that sounds like something from Kid Rock, just better.
You want it more rock'n'roll? No problem. "Jibber-Jabber" is the most rocking track on the album, build on a irresistible groove and a crazy piano.
You wonder if all this diversity fits together. I can affirm this, the whole album feels like one unit that shows the musical flexibility of the Supersuckers.
I like this record even though it's not metal. Anyhow, it's cool and honest music. It his highly entertaining and gives you a good time.
(8/10)
Tracklist:
Holdin' the Bag

This Life .. With You (feat. Hayes Carli)

High and Outside

Man on a Mission

I Can't Cry (feat. Lydia Loveless)

Let's Bounce

I Dow What I Can

Jibber-Jabber

That's How It Gets Done

Shimmy and Shake

All My Rowdy Friends

Georgia on a Fast Train (EU Bonus)

Loaded (Vinyl Only Bonus)
Label: Steamhammer/SPV
Genre: Rock
Release Date EU: January 29th, 2016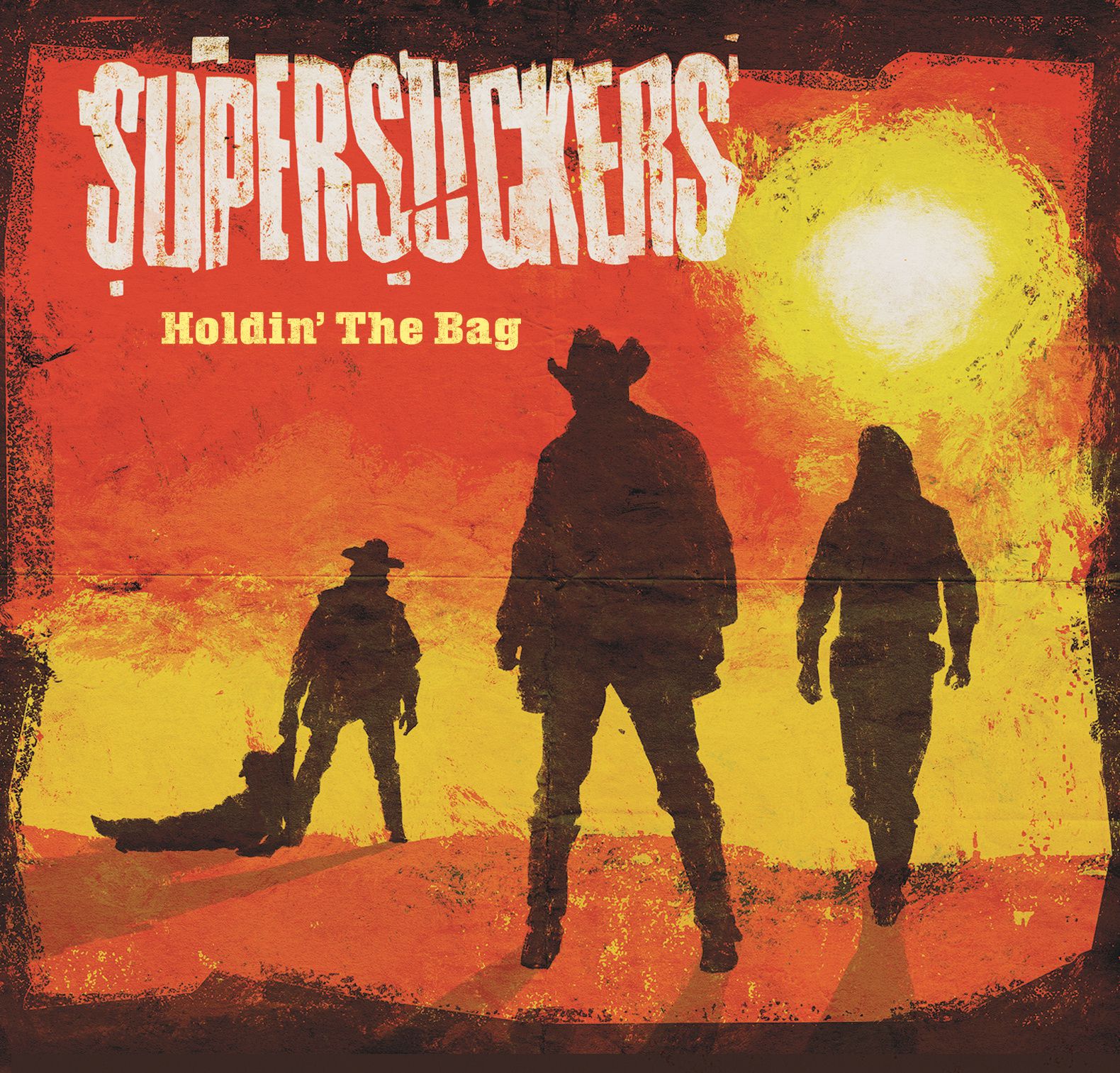 As you may or may not have heard the Supersuckers have had to cancel their upcoming European tour due to unforeseen issues. Not ones to keep you good people of impeccable taste in the dark, we'd ...