Long Distance Calling from Muenster, Germany posted the artwork for the upcoming album. This time it's an artwork teaser video that can be watch via the link below.
"Trips" will be published on April 29th, 2016 and comes via InsideOut. This is the tracklist:
1. Getaway
2. Reconnect
3. Rewind
4. Trauma
5. Lines
6. Presence
7. Momentum
8. Plans
9. Flux
To promote the new album the guys will be on tour too. Check out the dates:
28th April – Skater's Palace, Münster, Germany
29th April – Uebel & Gefährlich, Hamburg, Germany
30th April – Mau Club, Rostock, Germany
2nd May – UT Connewitz, Leipzig, Germany
3rd May – Musik & Frieden, Berlin, Germany
4th May – Kulturkirche, Köln, Germany
5th May – Backstage Halle, München, Germany
6th May – Substage, Karlsruhe, Germany
7th May – KiFF, Aarau, Switzerland
9th May – 013, Tilburg, Netherlands
10th May – Boston Music Room, London, UK
11th May – Exchange, Bristol, UK
12th May – Brudenell Social Club, Leeds, UK
13th May – Craufurd Arms, Milton Keynes, UK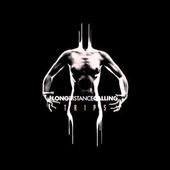 LONG DISTANCE CALLING - TRIPS (Cover Teaser)
LONG DISTANCE CALLING - TRIPS (Cover Teaser). Inside Out Music 2016. New album "TRIPS" out on 29.04.2016) Artwork and Photography by Martin Großmann (http://www.martingrossmann.com) Long Distance ...
https://www.youtube.com/watch?v=hmoxojYmx9Q&feature=youtu.be&utm_source=G%2FS%2FA&utm_campaign=00f2d0f409-FIVE+FINGER+DEATH+PUNCH%3A+Voting&utm_medium=email&utm_term=0_fc664ea316-00f2d0f409-63954769