Some news from H.I.M. singer Ville Valo. He teamed-up with British guitarist Mark Gemini Thwaite (MGT) for recording an ABBA cover. The guys have chosen "Knowing me, Knowing you" but unfortunately it became a quite bloodless version of this exciting ABBA song. But get your own opinion.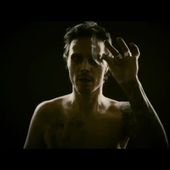 MGT & Ville Valo - "Knowing Me Knowing You" (OFFICIAL VIDEO)
MGT with Ville Valo - official music video for "Knowing Me Knowing You" from the new album "Volumes", to be released June 2016 on SPV/Oblivion. SINGLE AVAILABLE AT: ...
https://www.youtube.com/watch?v=INIx3B5F_0g&feature=youtu.be