"Small.Town.Depression" is the first video that's taken from the upcoming Decembre Noir album. "Forsaken Earth" is the title of this longplayer that will be released via FDA Rekotz on August 12th.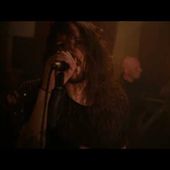 DECEMBRE NOIR - Small. Town. Depression OFFICIAL VIDEO
The Thuringian Death/Doom horde DECEMBRE NOIR are back with their brandnew second full length album, named "Forsaken Earth". Almost 50 minutes packed in 6 catchy songs full of melancholy, emotions ...