Almost a year to the day Queensryche came to The Netherlands for two shows, supported by the mighty Armored Saint and newcomers Beyond The Black. At that time the guys from Seattle played at the Melkweg in Amsterdam with singer Todd La Torre suffering from a bad flu. The band still played the show, something that shows the level of dedication of these five guys.
This year Queensryche planned a stop in Zoetermeer and everybody was in good health. Compared to last time the support acts might have been less popular, which doesn't say anything about the quality of their show.
It was Italian prog metal quintet Methodica who started with the task of warming up the crowd for the main act of this evening. The guys can look back on two album releases which have been the base for their set. The band did a pretty good job even though things sounded sometimes a bit puristic. However, the venue was already half filled when the band from Verona began their show and people stayed in the room. I think that this is an impressive signal for the band that did their best to get people into the right mood.
After this more epical start into the evening it was time for some true heavy metal. Archer Nation came the long way from Santa Cruz to Zoetermeer with a lot of furious metal in their bag. The show of this three-piece band included everything a metal show should contain. Wild headbanging, furious riffs, sweat and powerful songs is what people got to hear in the 30 minutes lasting show of Archer Nation. These guys seriously warmed up the audience for the Queensryche and nobody could stand still during this half hour.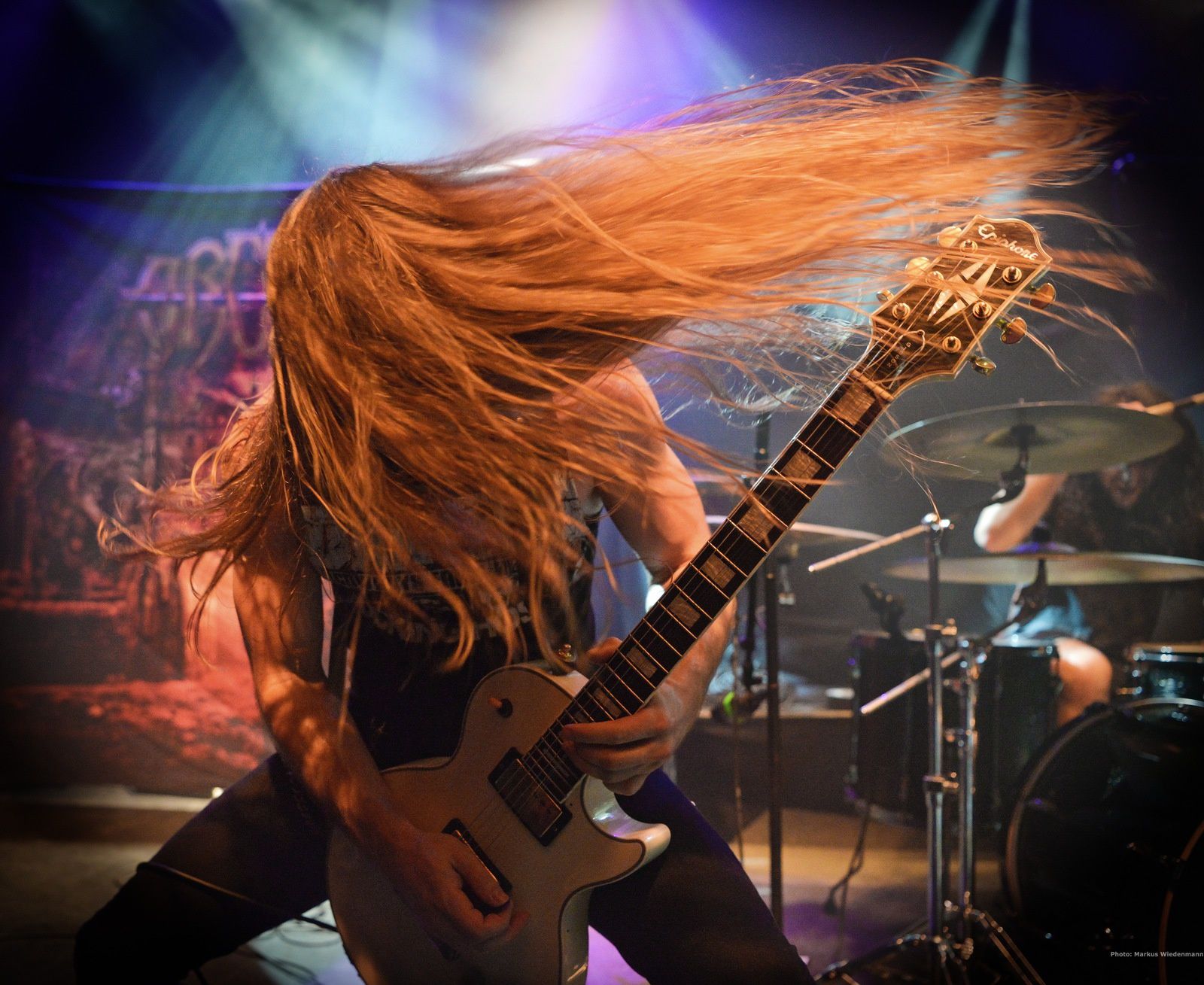 Content from Archer Nation and Methodica, Zoetermeer, 29.08.2016
Archer Nation and Methodica, Zoetermeer, 29.08.2016
https://www.flickr.com/photos/125260742@N07/sets/72157671985819200/
...more photos...
Before Queensryche could enter the stage it was time for a set change. I guess there have been some technical issues that asked for being solved before the metal legend from Seattle could start. The break took a little bit too long, but after 45 minutes obviously all cables found the right outlet and the show could begin.
As mentioned in the beginning, this time everybody was in good health and full of energy. It felt like the band being really in a good mood, enjoying the show themselves. It is more than proven in the meantime that Todd La Torre isn't only an excellent singer; this guy is a real frontman that can entertain the fans with excellent vocals but also a presence on stage that some other frontman might miss. Talking about presence on stage, also Michael Wilton put himself more and more into the frontlight which I think is good. An almost introvert and focussed guitar play changed with well done solos in front of the fans with some great metal poses.
It feels anyhow like the band's growing more and more together. Parker Lundgren is fully integrated in the band and the same goes of course for La Torre. And that the founding members Jackson and Rockenfield provide a more than solid foundation for Queensryche songs is a fact that we know from day one. Jackson set with his bass a constant groove for this night by not really looking for the spotlight. He filled the venue with the rhythm that was in an almost clockwork precise synchronization with Rockenfield's powerful drumming.
I have seen Queensryche three times over the last few years and when it comes to their setlist things constantly change. The guys could play it safe and only focus on the 'hits'. Actually they are partly doing this, but it was only three songs that have been played in all three shows I have seen - "Empire", "Jet Set Woman" and "Eyes of a Stranger". The rest constantly changed and shows the width of classic the band has in their musical bagpack.
This time the quintet, of course, played songs from the latest release "Condition Human", but also the most successful Queenryche track, "Silent Lucidity", could make it on the setlist. Even "Damaged" from "Promised Land" was performed as well as a great version of "Screaming in Digital".
All in all it was a great night with Queensryche that had one little downer too - the guys could have played longer. 75 minutes isn't too long for a band that has so many great songs in their discography. Maybe good to add 2-3 more songs next time; fans would love it. However, Queensryche found back to old strength, are re-energized and performed as a rock; something that was confirmed in Zoetermeer.
​Setlist Queensryche:
Guardian
Operation: Mindcrime
Best I Can
Damaged
The Killing Words
The Mission
Silent Lucidity
Empire
Eye 9
Queen of the Reich
Jet Set Woman
Take Hold of the Flame
Screaming in Digital (Encore)
Eyes of a Stranger (Encore)
Location: Cultuurpodium Boerderij, Zoetermeer, Netherlands
Date: August 29th, 2016