"The Sacred Vow" is Hammerfall's new single and the first song from the upcoming album "Built to Last"
The band commented on their first single release "The Sacred Vow":
"Choosing a track for this was not easy, as we had several suitable songs. But "The Sacred Vow" is a pretty classic HammerFall tune and very representative of the album as a whole: speed, power, energy and with a catchy chorus that oozes of heavy metal spirit!"
The album will be released on November 4th this year via Napalm Records and is now ready for pre-order.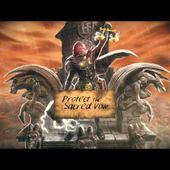 HAMMERFALL - The Sacred Vow (Official Lyric-Video) | Napalm Records
Pre-order "Built To Last" now! http://smarturl.it/BuiltToLast-NPR Out November 4! Sweden's Heavy Metal legends HAMMERFALL are back, and are not just celebrating 20 years of a successful career which
And in case you want to see the swedes on tour, here are the dates: