Leiden is a city in The Netherlands that is well known for their university. But 'leiden' also means 'suffering' in German, a double meaning that describes this Thursday evening very well.
It was at no point suffering to be part of this concert with three bands that are all great. The part that was disappointing was the amount of fans that came to Gebr. de Nobel that night. Eventhough the guys played the smaller of the two rooms there was enough space for everybody. Actually we are talking about 25-30 fans of ambitious rock music that found their way to Leiden that night. Thinking about a vivid student city in combination with some good rock'n'roll bands should actually lead to a much more packed venue.
Anyhow, that's what it was and everybody who wasn't there missed a great evening in rock.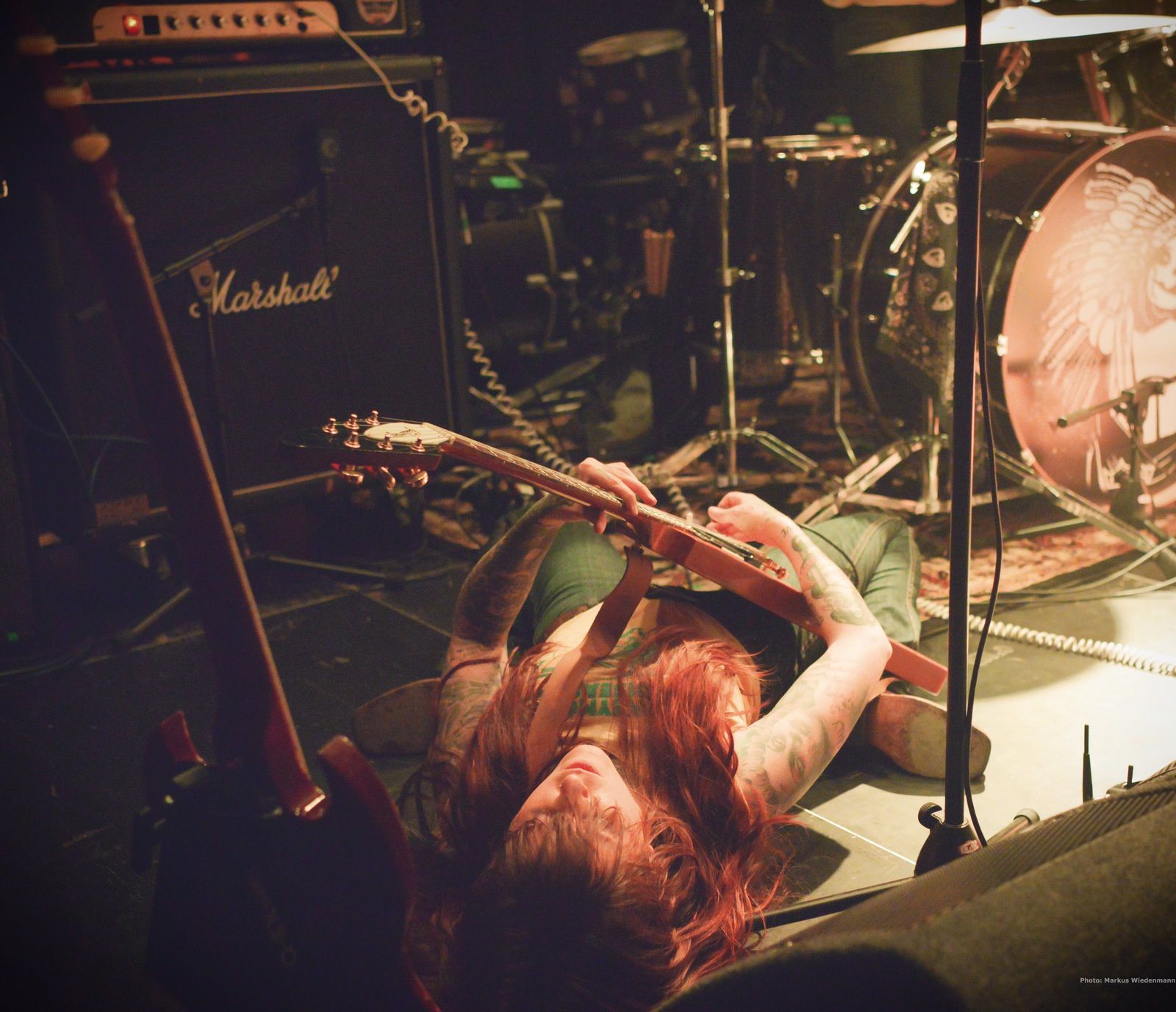 It was Honeymoon Disease from Gothenburg, Sweden that had to go on stage first. The two girls and two boys released a pretty good record a few months ago. Now they had the chance to present it live and they used the momentum. When I saw them rocking the venue I was reminded of '77, partly due to the music but more because of the energy level they spread. Honeymoon Disease split roles quite clearly. The boys are the hard working rhythm section that makes the engine run while the girls, with their guitars, took the responsibility for the entertainment factor.
All four together nailed down a show that couldn't be much better for an opener. It's not that easy to move on a small stage but the band used every square meter for constant action and pure rock postures, ending in an grande finale with both girls laying on the ground for the last chords. A great start.
Fortunately also RavenEye could draw on some great songs, most of them from the recently released debut. The fact that the trio has been touring a lot, being opening act for bands like Slash and Deep Purple, was very present. These guys played many shows together which led to a tight performance of cool songs. This band is a strong unit that stands like a rock when it comes to the sound. The performance instead couldn't be more dynamic. I mentioned the small stage and it was obviously too small for this trio from Milton Keynes. Singer/guitarist Oli Brown was the first one that went right into the audience, performing from there and a while ago it was him and Aaron Spiers, playing piggy-back, surrounded by very surprised fans. Not to forget Brown, standing all of a sudden on the bass drum for kicking off a song. All this underlines the rising attention for these guys from the UK. I guess we will hear more of the them.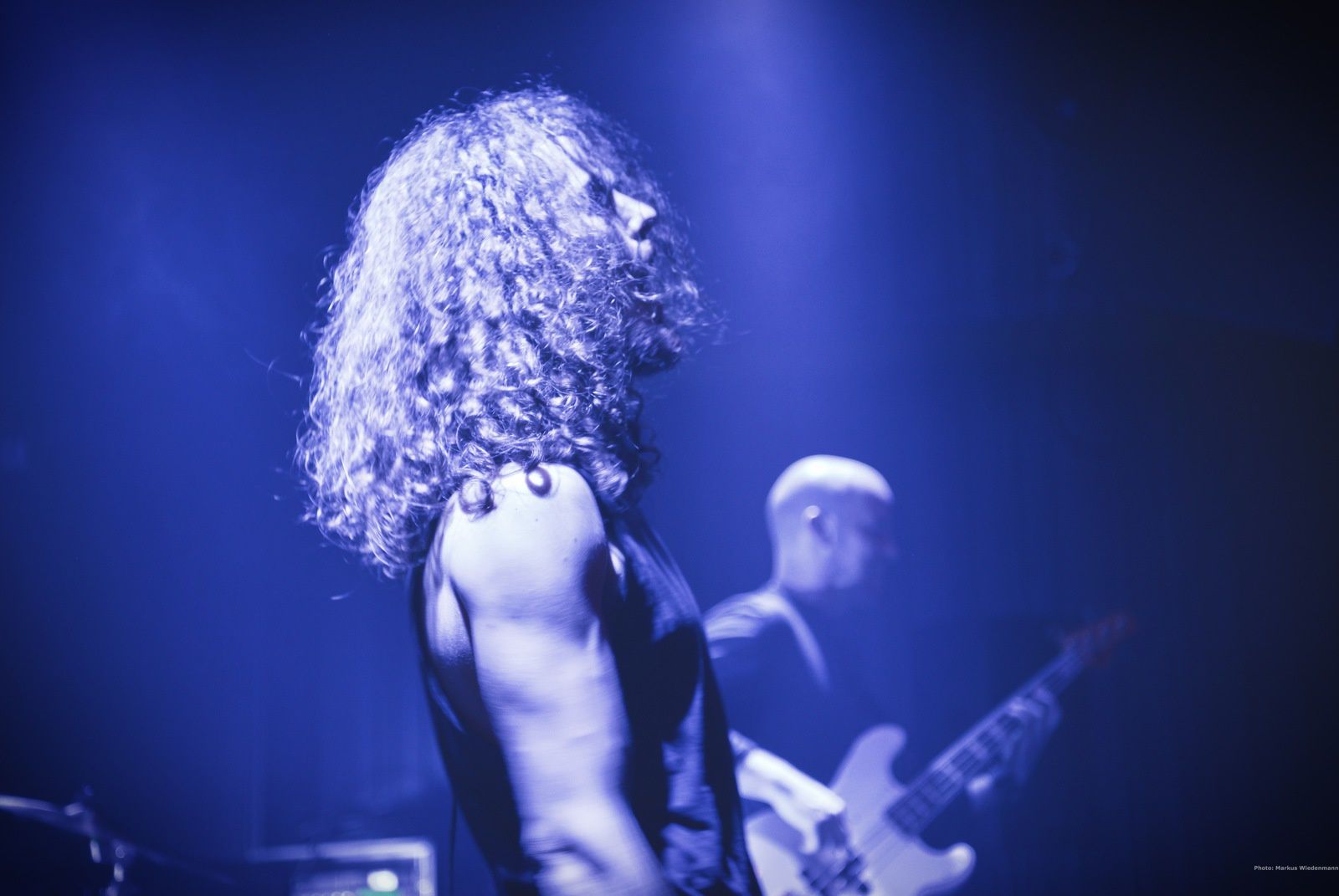 Than it was time for Zodiac. I had some hope that there might be more fans filling the venue for the four-piece from Germany. This hope was gone in a second since the amount of rock enthusiasts stayed the same during the entire concert. It must have been a bit of a 'suffering', or more a disappointment for the band but this fact didn't have any impact on their performance. It shows the professional attitude of the four guys playing for 20 people as they would have done it for 200.
That Zodiacs songs are good ones goes without saying. The guys recently released their newest album that comes with awesome music. Some of it, like the cool title track "Grain of Soul", has been played that night, mixed with older stuff. Having re-release the debut EP in a limited vinyl version means that Zodiac also added "Upon the Stone" to the setlist. All in all it was a well done choice of band highlights that peaked in an extended version of "Coming Home" from the band's debut "A Bit of Devil". This tune belongs to the best ones Zodiac has ever wrote. Starting slowly and building up to an immense rocker, that's what it is about and it's a great closer of a pretty cool show.
Mentioning 'show', Zodiac isn't about fancy effects and a lot of decoration. These guys have excellent music to offer which speaks on its own. Therefor it didn't matter that the stage was kept pretty dark, with some shades of red and blue. It's the music that does the job, also on the Thursday night in Leiden.
In the end it wasn't 'suffering' at all for all the ones that visited the show. Zodiac definitely brought it home and I hope that there will be some more fans in Eindhoven because one thing is for for sure: Zodiac and the two support bands deserve far more attention than what they had to face in Leiden.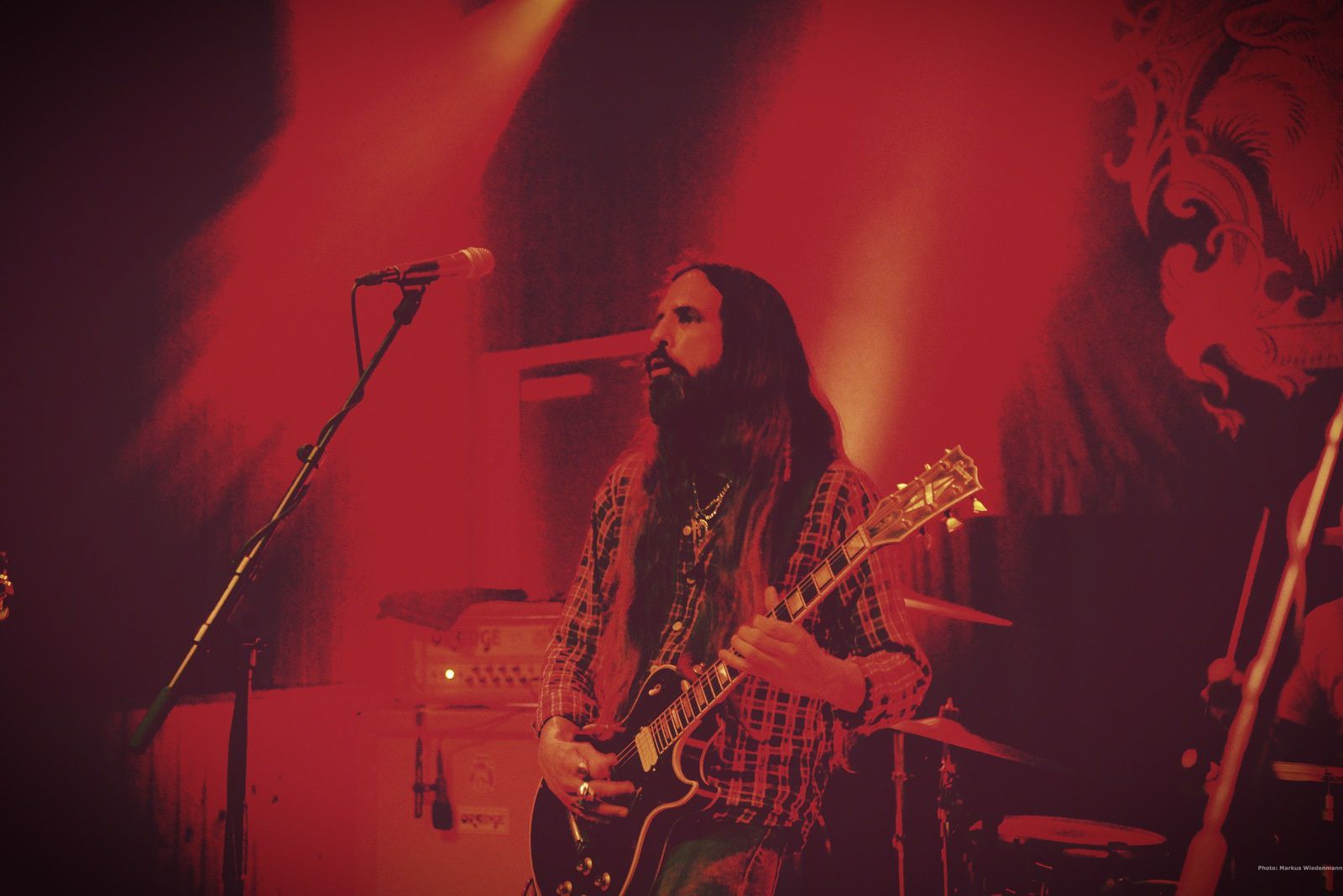 Content from Zodiac, Raveneye & Honeymoon Disease, Leiden, 06.10.2016
Zodiac, Raveneye & Honeymoon Disease, Leiden, 06.10.2016
https://www.flickr.com/photos/125260742@N07/sets/72157673717359500/
​Setlist Zodiac:
Rebirth by Fire
Sinner
Free
Animal
Down
A Bit of Devil
Blue Jean Blues (ZZ Top cover)
Diamond Shoes
Cortez the Killer (Neil Young cover)
Upon the Stone
Grain of Soul
Coming Home (Encore)
Location: Gebr. de Nobel, Leiden, Netherlands
Date: October 6th, 2016