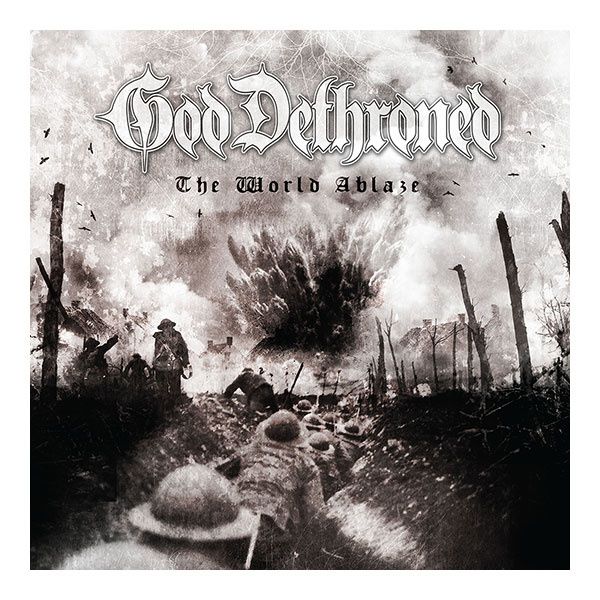 On May 5th Dutch Death Metallers God Dethroned will release their new album 'The World Ablaze' worldwide via Metal Blade Records!
Surf now over to youtube.com where you can check out a video for the brand new 2nd single and title track 'The World Ablaze'!
Comments Henri Sattler: "This song is a mix between epic melodies and fast but catchy riffs and a song where Mike Ferguson shows off his skills as a lead guitar player. The lyrics deal with the war then, but can also be projected on the current situation in the world."
God Dethroned comments: "'The World Ablaze' is our final album in the WWI trilogy. We aimed to create an album that is very dynamic and diverse. It contains typical God Dethroned riffing with loads of melodies and catchy hooks. The songs are perfect for our live shows as they contain many mid-tempo parts combined with faster and more brutal parts. Diversity to the max! Dan Swanö mixed the album in his typical fashion but without robbing the band of its own identity. Mastering was handled at the Wisseloord Studios where they also mastered albums for bands like Rammstein among many others, and they put the icing on the cake. The album sounds crystal clear and heavy as fuck at the same time. We are very proud to present this album during our upcoming Serpent Fest album release shows early May!"
'The World Ablaze' track listing:
A Call to Arms

Annihilation Crusade

The World Ablaze

On the Wrong Side of the Wire

Close to Victory

Königsberg

Escape Across the Ice (The White Army)

Breathing Through Blood

Messina Ridge

The 11th Hour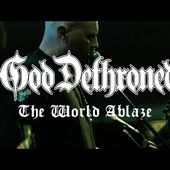 God Dethroned "The World Ablaze" (OFFICIAL VIDEO in 4k)
Buy Here: http://www.metalblade.com/goddethroned God Dethroned "The World Ablaze" video from the album "The World Ablaze". Directed by Thomas Nauw and Leroy ter Braak. God Dethroned comments: "'The