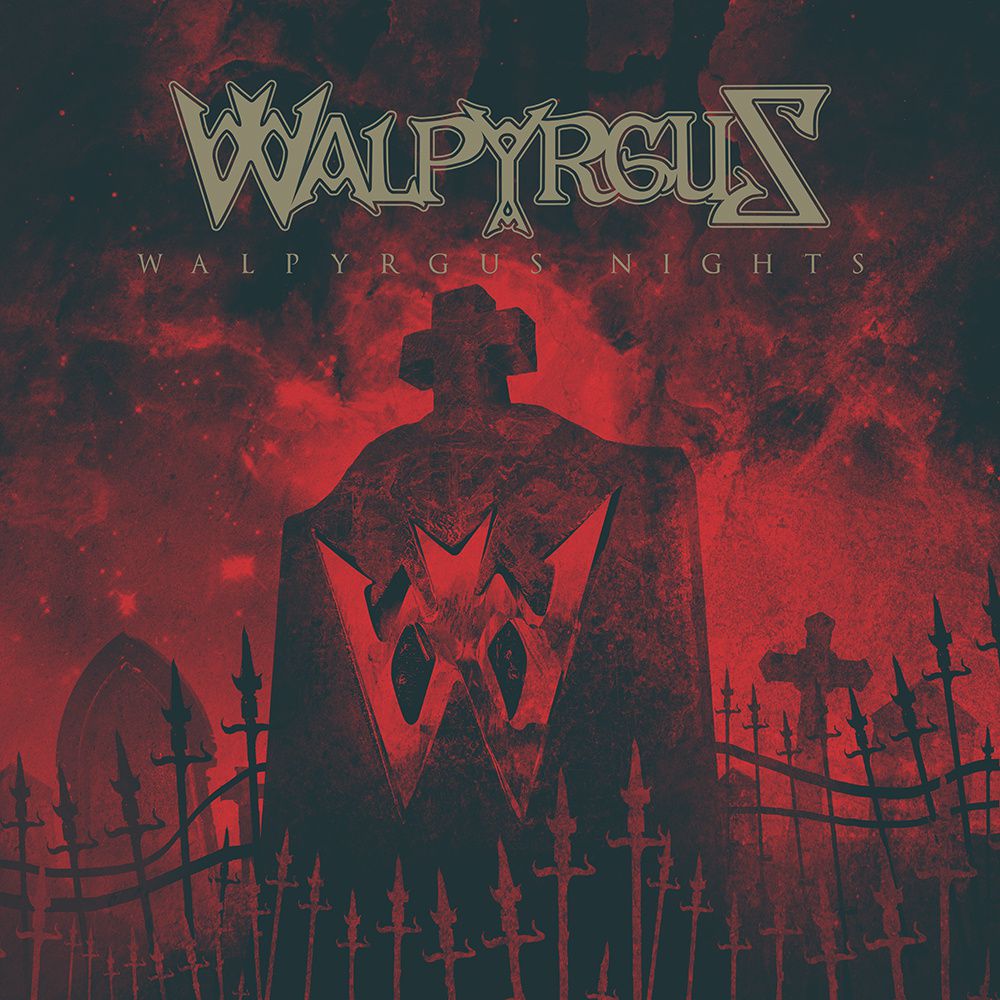 (8/10) The history of Walpyrgus started in 2012 when mainly Twisted Tower Dire and While Heaven Wept musicians joined together working on traditional heavy metal songs under the banner of Walpyrgus. The band had some first releases with a debut EP and an appearance on Metal Blade's "Metal Massacre 14" compilation.
It was the start point of this traditional metal powerhouse and the journey was supposed to continue with a next leg – a full-length album. "Walpyrgus Nights" is the title of this excellent achievement. Inspired by NWoBHM bands like Iron Maiden, but also Black Sabbath and even Slayer, the sextett realized eight songs that made it on this debut.
"Walpyrgus Night" is mainly the brainchild of Scott Waldrop who asked at a certain moment his good old friend Tom Phillips from While Heaven Wept to contribute with some keyboard parts. There was no moment of doubting for Phillips to support and while digging deeper into the materiel sent by Waldorp, his involvement became much deeper than 'just' adding some keyboards. In the end it was Phillips signing responsible for the entire production of the album and we can say that he did an excellent job. This debut got a powerful sound. It's an oldschool sound without being old-fashioned.
To highlight some of the tracks is a tough one since all songs are brilliant ones. However, what you should check out is for sure the epic title track and the furious "Dead Girls" which includes a raw punk influence. These two songs give you a good overview of what you can in general expect on this passionate longplayer
"Walpyrgus Nights" will make hearts of metalheads leap for joy. The quintet created eight masterpieces in metal, built on passion and a strong willpower of doing what they envisioned for quite some time, creating an authentic heavy metal longplayer that includes heart and soul. Here it is and you should join the band in their passion for these 36 minutes of metal.
(8/10)
Tracklist:
The Dead of the Night

Somewhere Under Summerwind

Dead Girls

Lauralone

Palmystry

She Lives

Light of a Torch

Walpyrgus Nights
Label: Cruz Del Sur
Genre: Heavy Metal
Release Date EU: June 9th, 2017