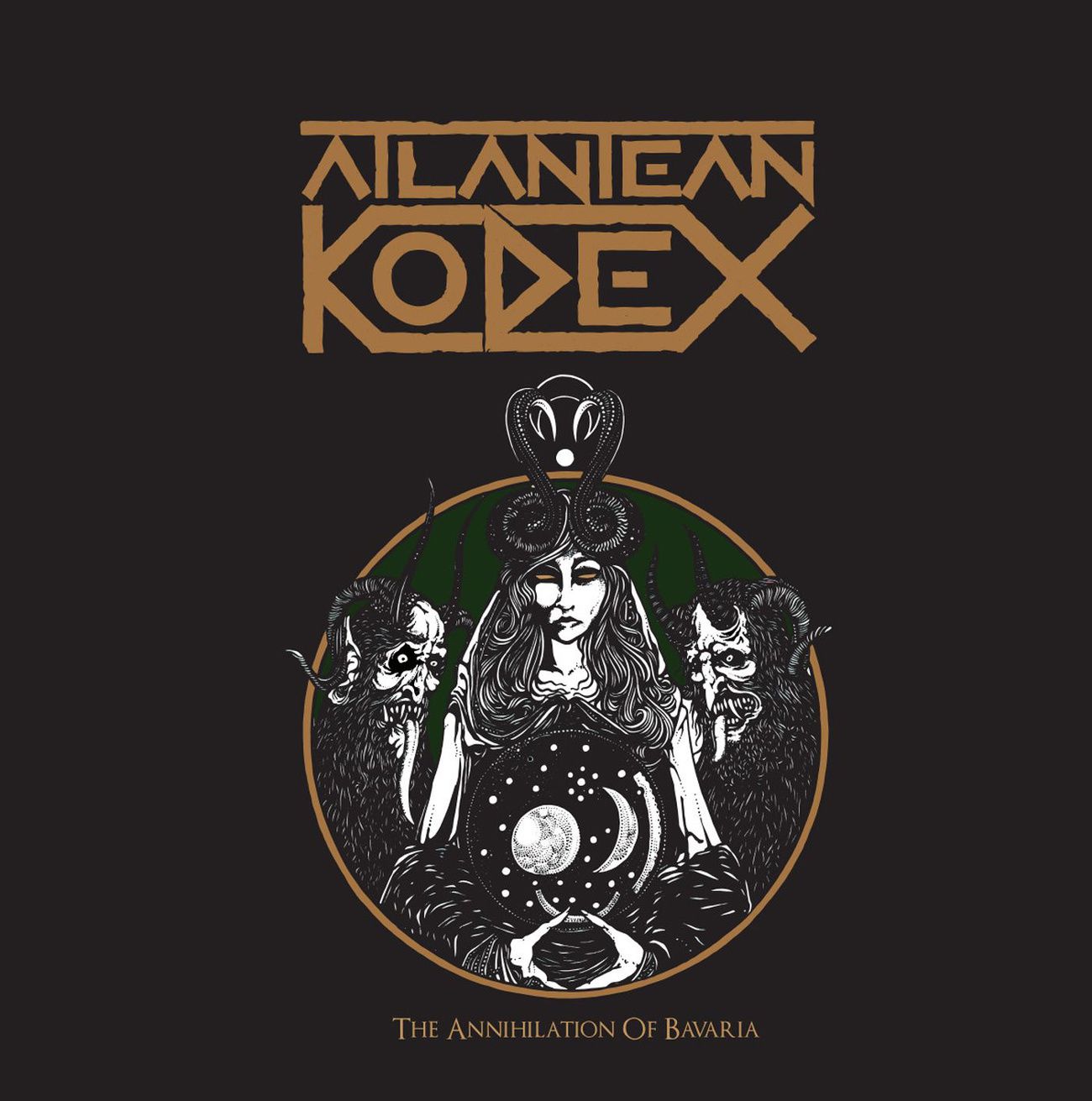 (8/10) Atlantean Kodex belongs to the group of younger bands that brought epic metal back to peoples attentions. Together with While Heaven Swept, Sorcerer and other, it's the Bavarian five -piece that blows some new life into a genre that had a first peak with bands like Manilla Road and Cirith Ungol. For whatever reason, this sub-genre never really left the underground - for the good and the bad. One the benefits is for sure the fact that epic metal always stayed authentic and real. Playing this kind of music demands dedication with Atlantean Kodex being a band having this enthusiasm for what they're doing as part of their musical DNA.
After having published two studio records it's the current release that marks the band's third live album. After having unveiled "The Annihilation of Koenigshofen" and "The Annihilation of Nurnberg", it this time "The Annihilation of Bavaria" that premiers footage of one of their concerts as part of the package.
It was back in the cold snd grey month of November in 2015 when Atlantean Kodex played a legendary show at Castle Theuern in Bavaria. The show was a celebration of their 10th anniversary and exclusively included a performance of the entire "The White Goddess" album. Base for this review is the audio version which means that I can't tell you a lot about the probably thrilling visuals of the show.
Anyhow, already the live album itself is worth to be checked out. Atlantean Kodex performs tight and powerful in front of an enthusiastic crowd. It's a typical home game atmosphere that pushes the band to their best level of performance. And since it was Atlantean Kodex only concert in 2015, fans and bands have being hungry for live performed Atlantean Kodex-metal.
The sound, as a crucial element of a live album, is good, supporting the underground vibe. Things are not overdone with this release. Like described earlier, also the sound stays true and real. It's a basic but powerful production which gives you as the listener the feeling of standing right in the venue.
Atlantean Kodex is belonging the group of contemporary epic metal bands and their live album underlines this in an impressive manner.
(8/10)
Tracklist:
From Shores Forsaken

Pilgrim

Trumpets Of Doggerland

Sol Invictus

Bilwis

Heresiarch

Twelve Stars And An Azure Gown

Der Untergang Der Stadt Passau

Enthroned In Clouds And Fire

White Goddess Unveiled

The White Ship

Kodex Battalions

A Prophet In The Forest

The Atlantean Kodex
Label: Van Records
Genre: Epic Metal
Release Date EU: June 9th, 2017