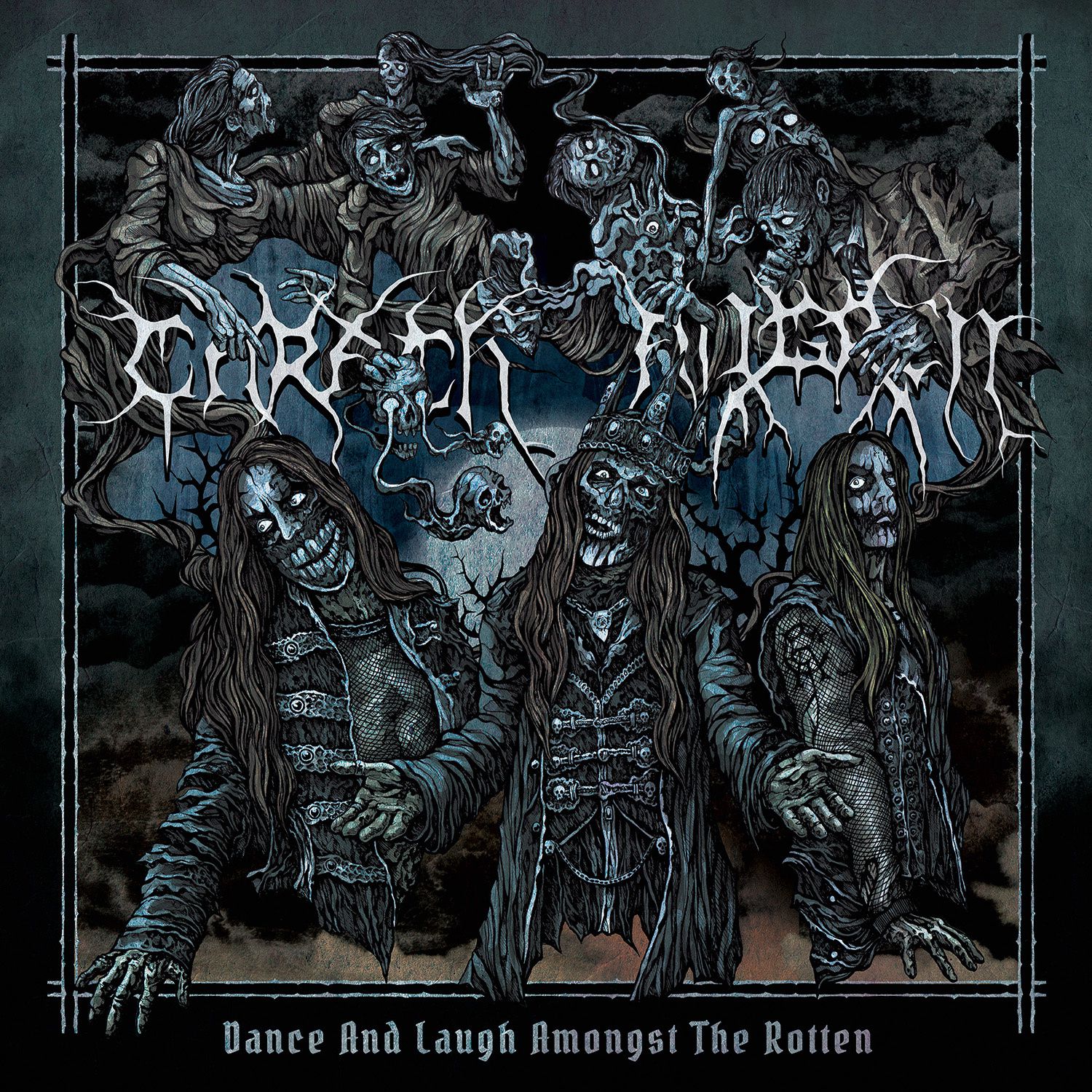 (7/10) Dutch metal outfit Carach Angren got quite some media attention last Christmas when the guys planned a show on Christmas Eve. This brought the Christian Party on the agenda with their ambition of not allowing the show. So awareness about the band in their home country is guaranteed and now we have to see what the new album does for strengthening their position in Dutch metal.
"Dance and Love Amongst the Rotten" is the new album that comes with nine songs. As with the predecessors also their news output is a conceptual one which gives also the newest longplayer a narrative storytelling appeal that reminds of the great days of King Diamonds "Abigail" and Them". A piano-based intro called "Opening" starts and it immediately transfers you into a gloomy world full of grief and sadness, announcing misery.
The next eight tracks address what the intro announces. Carach Angren takes the listener on a journey though evil and darkness. If it's less the story you're interested in, it's the music that might grab your attention. The Limburg-based band plays black metal that comes with a dominant bombastic approach which gives the sound a certain dynamic. Pitch black metal section with furious guitars interact with classic moments including violins enriching songs like "Blood Queen". The peak of staginess is coming in the middle of the album with "Song for the Dead". This cinematic tune is kept in a slower pace and includes a lot of symphonic elements which makes it sound like an expressionistic soundtrack.
"Dance and Laugh with the Rotten" is a kind of mixed bag for me. First of all and without any doubt the longplayer is a well-crafted piece of music with quite some highlight. On the other hand it doesn't lead to too many a jaw-dropping moment. Each of the songs itself is created with great musicianship but I was not sure on what to focus – story or music. Anyhow, the longplayer offers 41 minutes of entertaining metal that's well-produced and comes with a proper production. The rest is up to each and everyone individually.
(7/10)
Tracklist:
Opening

Charlie

Blood Queen

Charles Francis Coghlan

Song for the Dead

In de naam van de duivel

Pitch Black Box

The Possession Process

Three Times Thunder Strikes
Label: Season Of Mist
Genre: Horror Metal
Release Date EU: June 16th, 2017