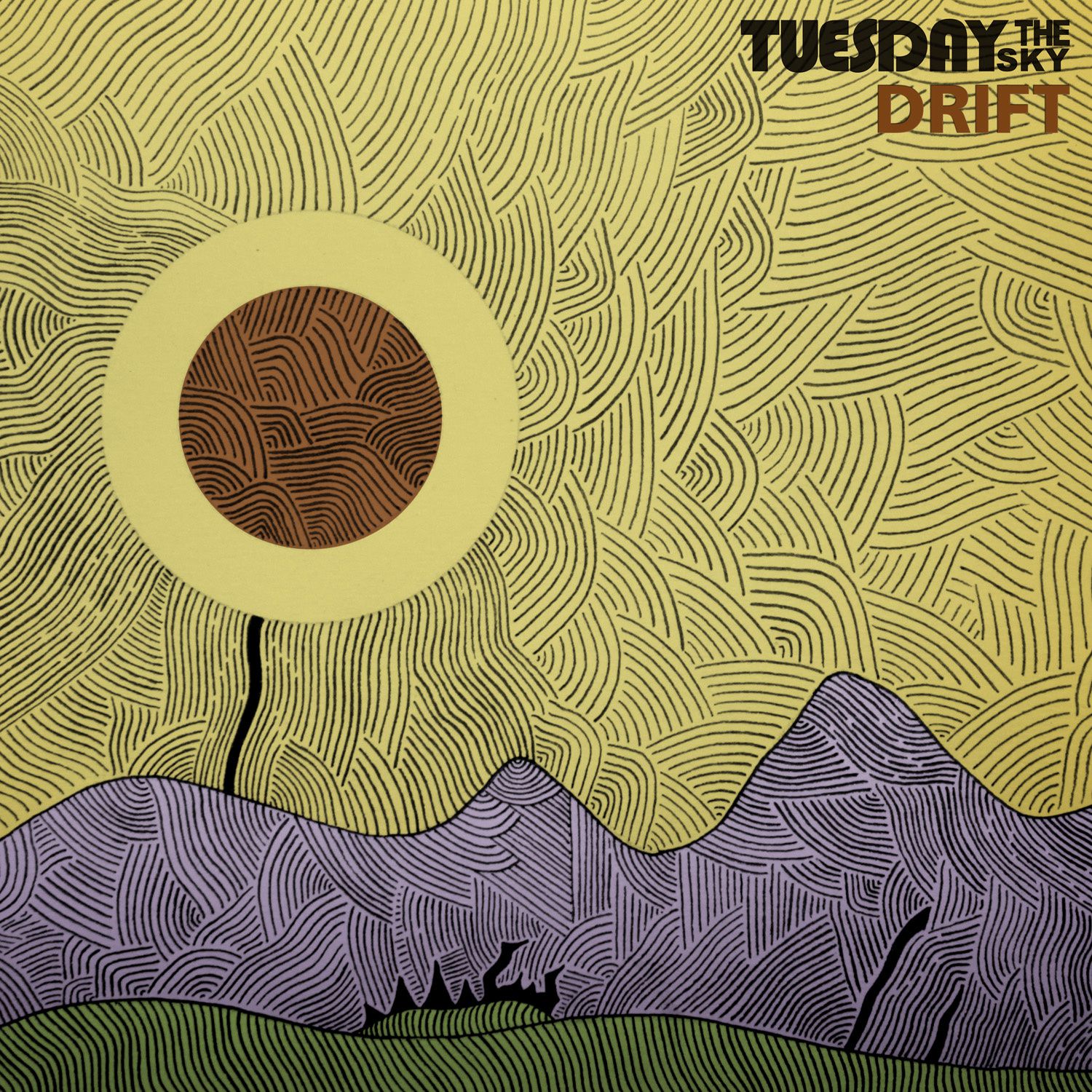 (8/10) Jim Matheo's creativity and inspiration doesn't seem to know any restrictions. It feels like writing new songs is a natural gift of the guitar virtuoso. Not only that he is one of the main pillars when it comes to prog metal legend Fates Warning, also his contribution to e.g. the O.S.I. project and others underlines the importance of the American guitarist when it comes to rock and metal.
This time it's another solo project initiated by him that will delight fans of progressive rock music. Matheos, who also did all the bass parts on the album, teamed-up with drummer Lloyd Hanney to create this beautiful release. "Drift", that's the name of the longplayer, is an instrumental album, with two exceptions. "Vortex Street" as well as "Westerlies" include some vocal parts done in a perfect way by Anna Lynne Williams. What you shouldn't expect in this context is lyrics telling a story. Williams' vocals are more treated as an additional instrument that adds to the totality of these two soulful songs. Next to her there's another guest who was invited to contribute to the album. Two songs include keyboard parts of no less than Kevin Moore, well-known from e.g. his times with Dream Theater.
Tuesday The Sky's debut contains tracks being build on musical perfection without losing heart and soul. In general I'm not the biggest fan of instrumental albums since very often the capabilities of the ones involved are in focus. What suffers sometimes is the joy of a song being in the spotlight. Tuesday The Sky did manage to bridge this gap. Matheos' guitar enchants musicians and non-musicians in the same way. He gives each of the ten tracks an identity that catches the listener from the first note played up to the end of the album. The feel that's involved should be experienced by listening to the album with earphones on and eyes closed. This gives you the entire width and depth which is embedded in songs like "It Comes in Waves" and "Drift".
Jim Matheos releases with "Drift" an album that is more than just a nice extra to bridge the waiting time until a new Fates Warning album will hit the shelves of the record shops. This longplayer is well-executed cornerstone in progressive rock music, an instrumental album you should have listened to.
(8/10)
Tracklist:
Label: Inside Out
Genre: Rock
Release Date EU: June 30th, 2017