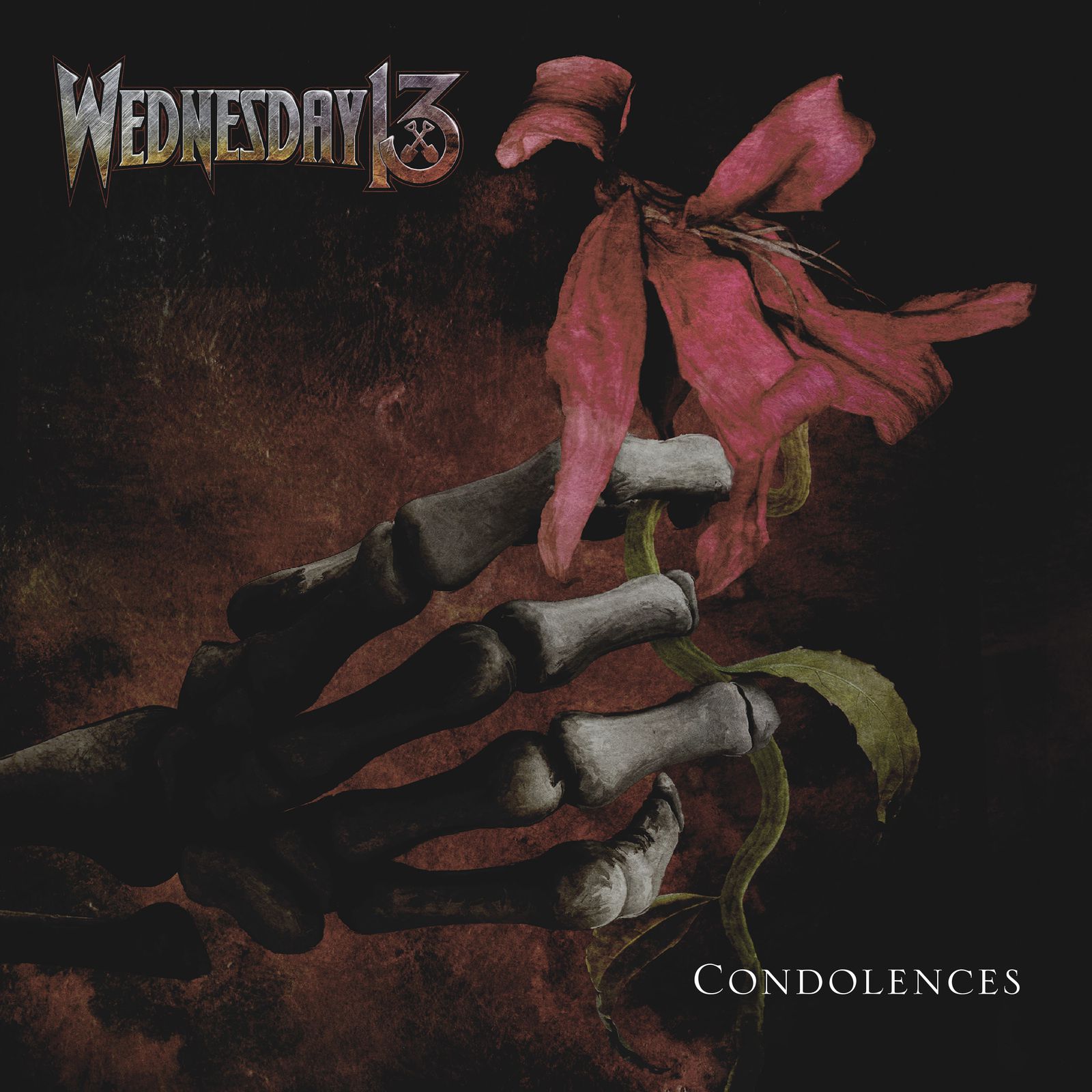 (8/10) Ex-Morderdolls frontman Wednesday 13 started his own solo band in the early 2000th with a debut entitled "Transylvania 90210: Songs of Death, Dying and the Dead". Five additional longplayers followed, with number seven being in the starting blocks. Wednesday 13 changed labels and the newest strike will be released via Nuclear Blast, which offers the charismatic musician and his band a new opportunity.
As with the earlier albums also this time I would say that if you combine the Alice Cooper horror show with the modern metal vibe of Marilyn Manson, adding the creepiness of Rob Zombie, then you will end up with "Condolences". "Last Rites" is your starting point for this spooky metal show. It's a short introduction leading to "What the Night Brings". So, what does the night bring? It delivers a modern riff, a gloomy vibe and a moderate pace. These basic ingredients follow you throughout the album, regardless if it's the merciless pushing "Cadaverous", the grooving and evil "You Breathe, I Kill" or the heavy pounding "Cruel to You". The best song on the album is, in my humble opinion, the straight-forward "Lonesome Road to Hell", which is a song that includes an anarchic punk vibe that fits the sound of Wednesday 13 in a good fashion.
Wednesday 13 added a new album to his/their offer that features entertaining heavy and grooving metal tunes. I actually appreciated what I got to hear, but I also must say that the longplayer doesn't include things that have never been recorded in one or another way earlier in metal history with the influences of the earlier mentioned bands being sometimes a bit too dominant. In case you don't care about the last point "Condolences" offers enough good songs that I can recommend.
(8/10)
Tracklist:
Last Rites

What the Night Brings

Cadaverous

Blood Sick

Good Riddance

You Breathe, I Kill

Omen Amen

Cruel to You

Eulogy XIII

Prey For Me

Lonesome Road to Hell

Condolences

Death Infinity
Label: Nuclear Blast
Genre: Horror Metal
Release Date EU: June 2nd, 2017