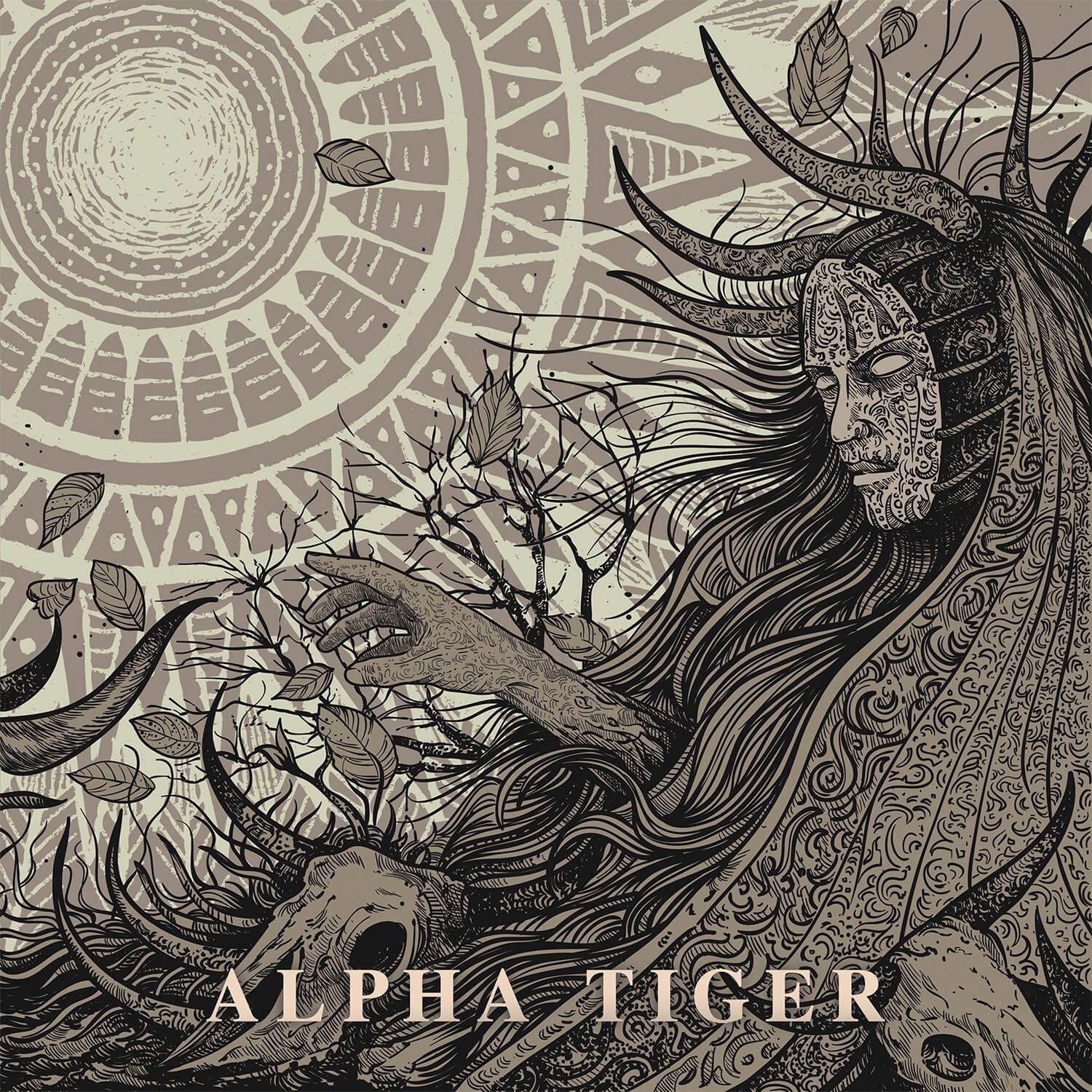 (8/10) "Alpha Tiger" is the self-titled fourth longplayer of the Freiberg, Germany based metal outfit. After having published "iDENTITY" in 2015 things evolved. While the third album was more a wild horse it's the new longplayer that reflects a more mature depth.
"Alpha Tiger" is still metallic but it also includes more rock segments and a wider variety when it comes to sound and songs. Being produced in an analogue fashion the album sounds warmer and more organic than the band's last strike. This adds to a positive impression of the new record.
All this wasn't a given since Alpha Tiger had to go through some stormy times with their former singer leaving the band right at the beginning of an era of growing attention. Fortunately a successor was found rather quickly and it's a good one too. Benjamin Jaino joined the quintet and had to jump in at the deep end right after his start. Just a few weeks after being a permanent band member he went on a tour with Alpha Tiger, a situation that helped to integrate the 'new kid in town'.
Being a strong unit, formed on tour, the band went into the studio, recording their most diverse longplayer to date. As with the predecessor also the new longplayer comes with energetic metal tracks. "To Wear a Crown" belongs to them as well as "Comatose" and "If the Sun Refused to Shine". But "Alpha Tiger"'s spectrum of sounds is wider than only these songs.
"Singularity" benefits from an exciting beat, followed by the calmer "Aurora" with a gently singing Hammond. Another highlight is the grooving "Welcome to Devil's Town" with its unexpected ending. Spanish guitars take over in the last third which turns the tune into a direction which was not to foresee.
After a going through stormy waters in 2015 Alpha Tiger is back on solid ground, releasing an album that is joyful, hard and rocking. You could gain the impression that the band starts into a new era with this self-titled album.
(8/10)
Tracklist:
Road to Vega

Comatose

Feather in the Wind

Singularity

Aurora

To Wear a Crown

Vice

Welcome to Devil's Town

My Old Friend

If the Sun Refused to Shine

The Last Encore
Label: Steamhammer/SPV
Genre: Heavy Metal
Release Date EU: August 25th, 2017