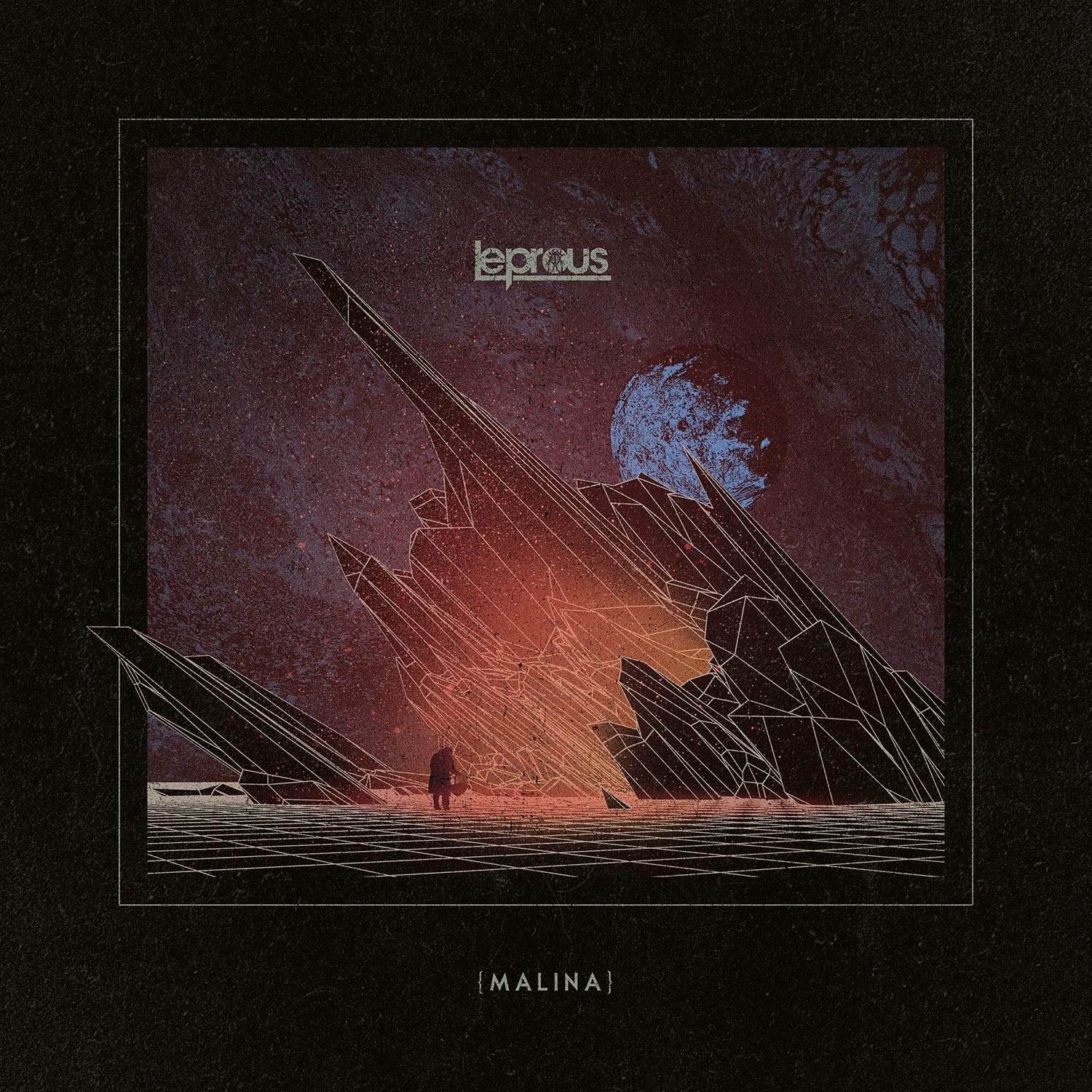 (9/10) Norwegian prog unit Leprous will release end of August their anticipated next longplayer, entitled "Malina". The five-piece band isn't a new player in the fields of progressive music. The guys are well established with a musical history that covers five studio records up to date with "Malina" being number six.
The new album is a matter of heart for the band. Not being stuck in a certain style or pattern, Leprous created an album that the quintet wanted to do. In the end it can be summed-up under the header of prog rock but it's all the nuances and little twists that makes the album to more than that. Leprous combines music finesse with emotional depth, a story told in eleven new chapters.
The basic mood is melancholy that's sometimes expressed in a calmer fashion ("Leashes" / "The Last Milestone") while other moments unveil Leprous' heavier side. The very rhythmic "Captive" belongs to this segment of tunes as well as the more spot-on "Stuck". Regardless if harder or calmer, the Norwegians create soundscapes that are beautiful, emotional, challenging and demanding. Still being approachable for fans, Leprous creates multi-layered structures, helping to express an emotional depth in each of the eleven songs, plus there is a constant level of suspense that creates curiosity and excitement.
With all the melancholy and partly wistfulness "Malina" still sounds organic and dynamic. There are always a few rays of sunlight breaking through these sonic shades of grey.
"Malina" is the most mature Lerpous album to date. It showcases a band that is passionate and committed in what they are doing. The result of it is a record that belongs to the highlight of prog metal/rock this year. With this album you get almost an hour of exquisite music which you shouldn't miss if you're interested in complex and demanding, but at the same time easy to grasp, rock music.
(9/10)
Tracklist:
Label: Inside Out
Genre: Prog Metal
Release Date EU: August 25th, 2017