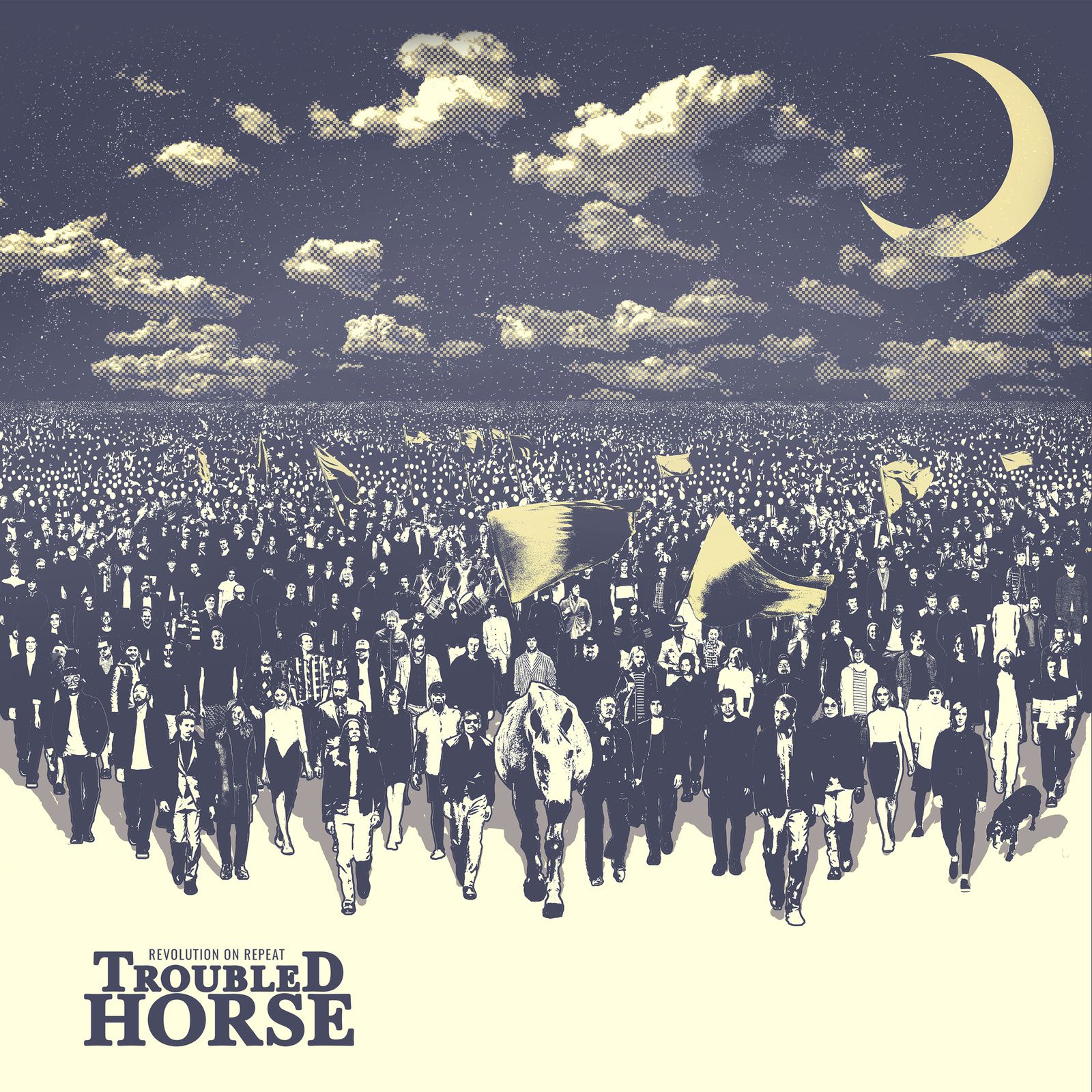 (8/10) This longplayer is already available since a few weeks but I still want to put a small review on my blog because I think that you should discover Troubled Horse; in case you missed the album up to date. The foundation of Troubled Horse took place in 2003 in Orebro, Sweden. If you're into heavy rock music, this city name probably reminds you of Witchcraft and it seems like this city becoming a home base for Swedish retro rock.
Listening to Troubled Horse doesn't mean trouble for the listener. In contrary. The sophomore album is more a treat and pleasure time, featuring songs that are heavy rocking as well as they have an organic warmth embedded. The quartet uses the entire bandwidth of classic rock. There the uptempo songs like the opener "Hurricane" and there are the smoothly rocking moments ("The Filthy Ones"). "Peasant" instead hits hard while the calmer "Desperation" marks for the soulful side of the band.
What stand out too is the thought-through tracklist. Troubled Horse creates an arc of suspense by alternating between hard, loud, soft and soulful. Therefor it's no surprise that the balladic "Desperation" is followed by a bad boy rocker entitled "Track 7". All these tunes are good ones but the best comes towards the end. The bluesy grooving "My Shit's Fucked Up" is the highlight on the album. The track starts slow and easy while slightly building up in the middle part before returning to the starting texture. There is a lot of psychedelic rock weaved in too and in the end I was reminded of Monster Magnet. "My Shit's Fucked Up" is the wow-moment on this longplayer.
Troubled Horse's new record is another cool album from Scandinavia and it's for sure interesting for fans of the mentioned Witchcraft as well as it creates excitement with Graveyard fans. Check it out. You will not regret it.
(8/10)
Tracklist:
Hurricane

The Filthy Ones

Which Way to the Mob

Peasants

The Haunted

Desperation

Track 7

My Shit is Fucked Up

Let Bastards Know

Bleeding
Label: Rise Above Records
Genre: Classic Rock
Release Date EU: March 31st, 2017