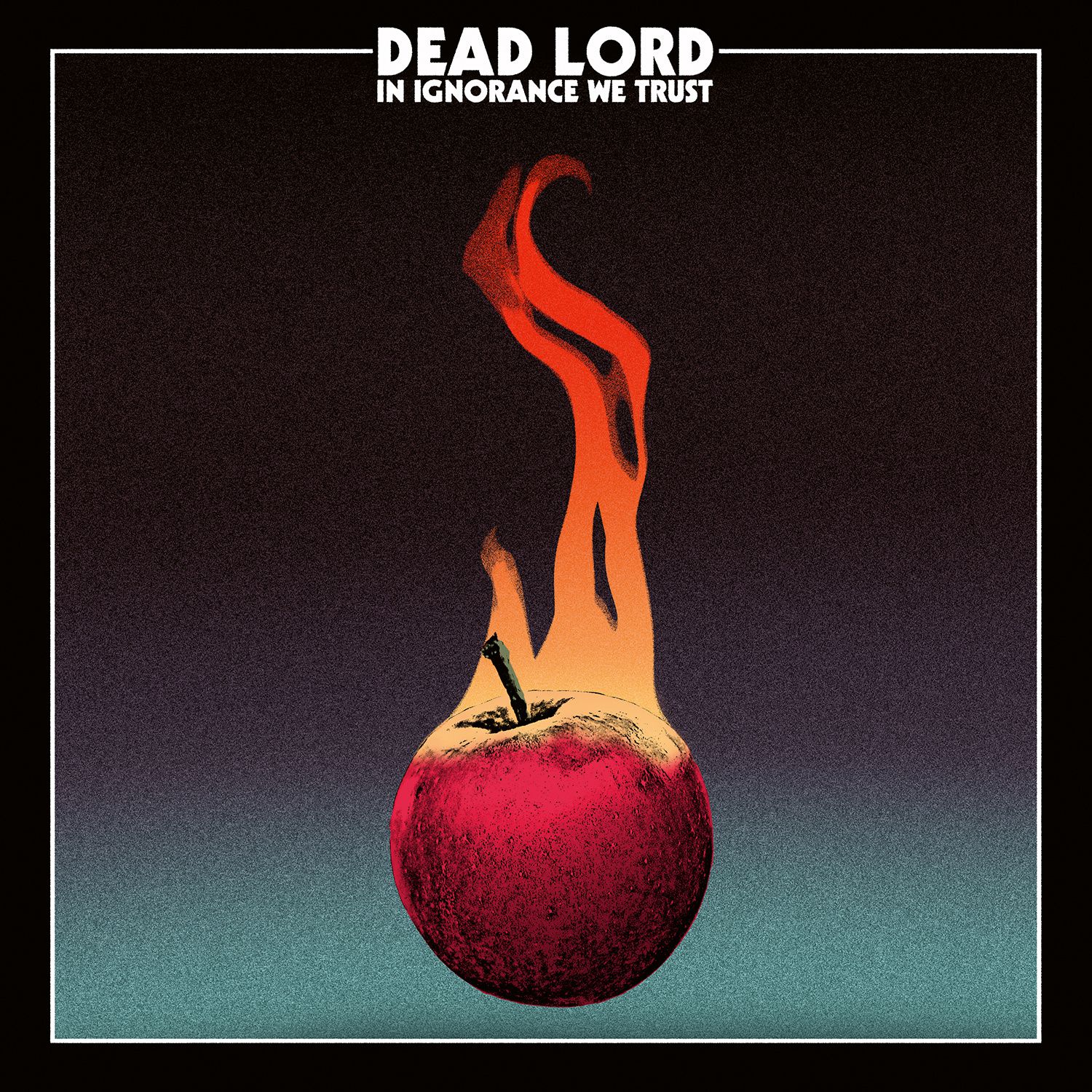 (8/10) One of the most exciting newcomers over the last couple of years have been Swedish Dead Lord. The band from Stockholm, with Smaland roots, appeared on the scene in 2012 when Hakim Krim and Adam Lindmark moved to the Swedish capitol to start a new chapter in rock'n'roll. They guys found with Olle Hedenström and Tobias Lindkvist two partners in crime and Dead Lord was born.
Since then the quartet released two longplayers, both receiving very positive feedback from fans and media. The band grew together while being on road quite regularly, opening for bands like Wolf and Danko Jones, something that benefits the third strike of the rock outfit.
"In Ignorance we Trust" is the anticipated new album, being published by Century Media. It showcases a band that grew over time and stands as a rock. Things start off pretty relaxed with a short intro, leading to a pumping bassline. "Ignorance" is the opener and it's a cool classic rock songs that brings you into the right mood for the album.
In general Dead Lord didn't change a lot on the new album. It's more that they improved their classic rock sound that comes with a solid portion of Thin Lizzy. The uptempo songs like "They!" reflect this in a good fashion, standing for the powerful approach of Dead Lord.
What got a bit more into the forefront are the calmer moments. "Leave Me Be" is such a tune and also "Part of Me" comes with a softer but intense approach. These tracks are gently swinging with the latter including quite some melancholy.
Dead Lord continues with "In Ignorance We Trust" a passionate journey through the world of classic rock and metal. The ones that liked the first two albums will be thrilled with this one too since it fully meets expectation. Not more, but also not less.
(8/10)
Tracklist:
Ignorance

Too Late

Reruns

Leave Me Behind

The Glitch

Kill Them All

Never Die

Part of Me

They!

Darker Times
Label: Century Media
Genre: Classic Metal
Release Date EU: August 25th, 2017