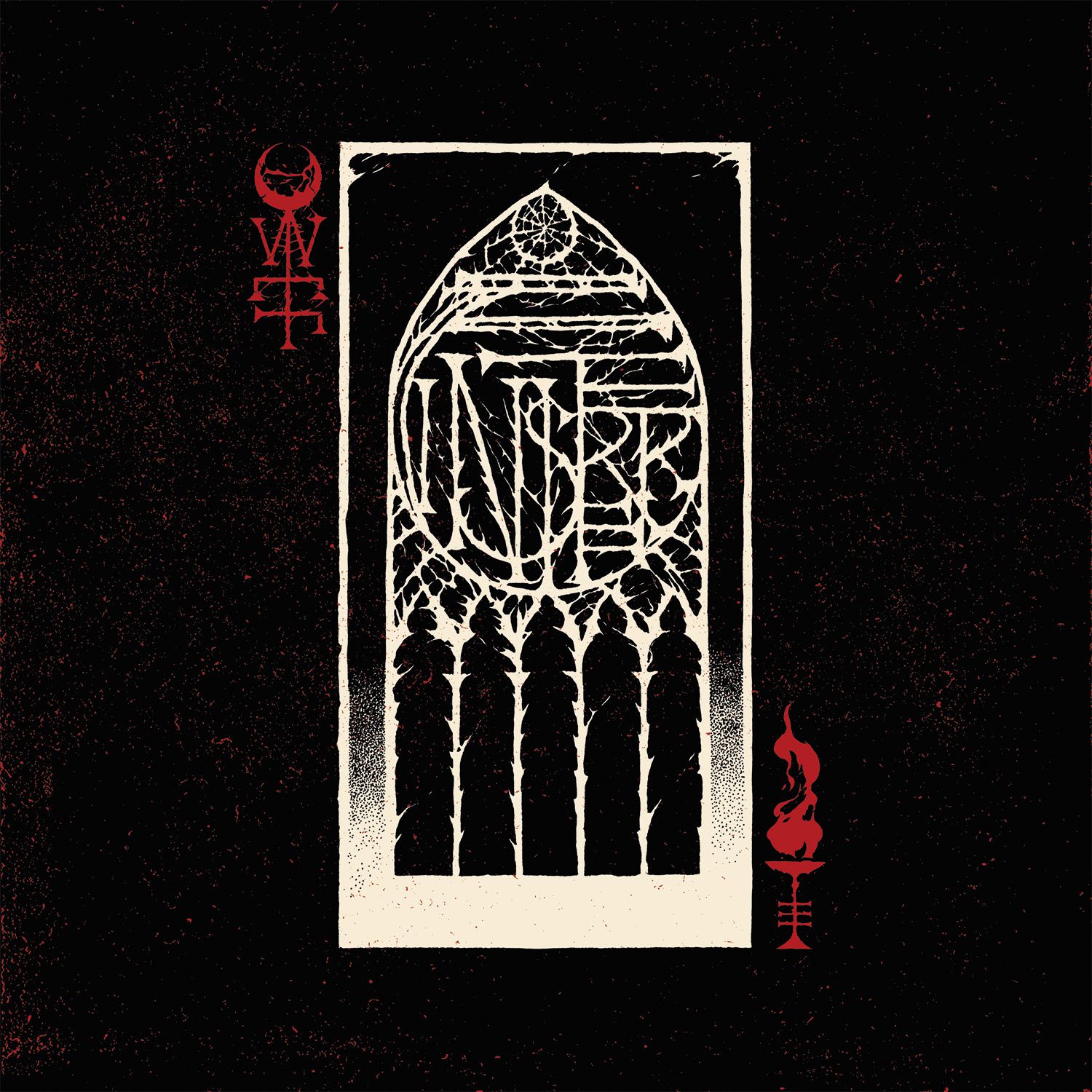 (9/10) Black metal can be more than uninspired blastbeats, hoarsely screams and panda bear make-up. German extreme metal band Der Weg Einer Freiheit shows this in an impressive way, not only with their previous releases, but also, and even more, with the newest longplayer "Finisterre".
Der Weg Einer Freiheit is the brainchild of Nikita Kamprad and Tobias Jaschinsky, the latter leaving the band in 2012. Since then it is Kamprad who pushes things forward. "Finisterre" is the fourth album the band releases and it's the most mature to date.
In total it's five songs that made it on this impressive release. What feels, based on the amount of songs, more like an EP is a full-length record with 45 running time. As with the previous releases also the newest output focusses on epical songs with a length of 5 to 13 minutes. This demands a bigger amount of variation and thrill that needs to be weaved into these masterpieces - and it is. The band manages this challenge very well, combining a lot of musical finesse with a dark and wistful vibe that includes many different nuances.
The album begins in a narrative fashion. Some spoken words, reflecting on the depep of human beings, introduces the listener to a first gloomy and fast back metal anthem. No doubt, Der Weg Der Freiheit makes use of blastbeats, but they add a certain portion of melody to the mix, which makes them comparable with Swedish black metal. This isn't new, but Kamprad and Co. fine-tune things on the new album with evolving the progressive elements in their music. What also keeps the level of suspense high are the various intros for some of the songs as well as breaks that are coming back regularly. Especially the extremely long tunes like "Ein letzter Tanz" and "Finisterre" are excellent representatives for this. In these tracks the band combines harsh Scandinavian black metal, complexity and an poetic approach, giving black metal a slightly different dimension.
Last but not least I have to mention the superb production, done by the bandleader himself, while it was Philipp Welsing who signed being responsible for the mastering. The result is an intense sound experience that emphasizes the emotional depth that's included in each of the five songs. The coldness and wistfulness comes across very well and also the complexity gets enough attention by a nuanced mix.
"Finisterre" is the bands best album up till now. It's a poignantly one that catches your mind, body and soul. Check out if you're ready for it.
(9/10)
Tracklist:
Aufbruch

Ein letzter Tanz

Skepsis Part I

Skepsis Part II

Finisterre
Label: Season Of Mist
Genre: Black Metal
Release Date EU: August 25th, 2017