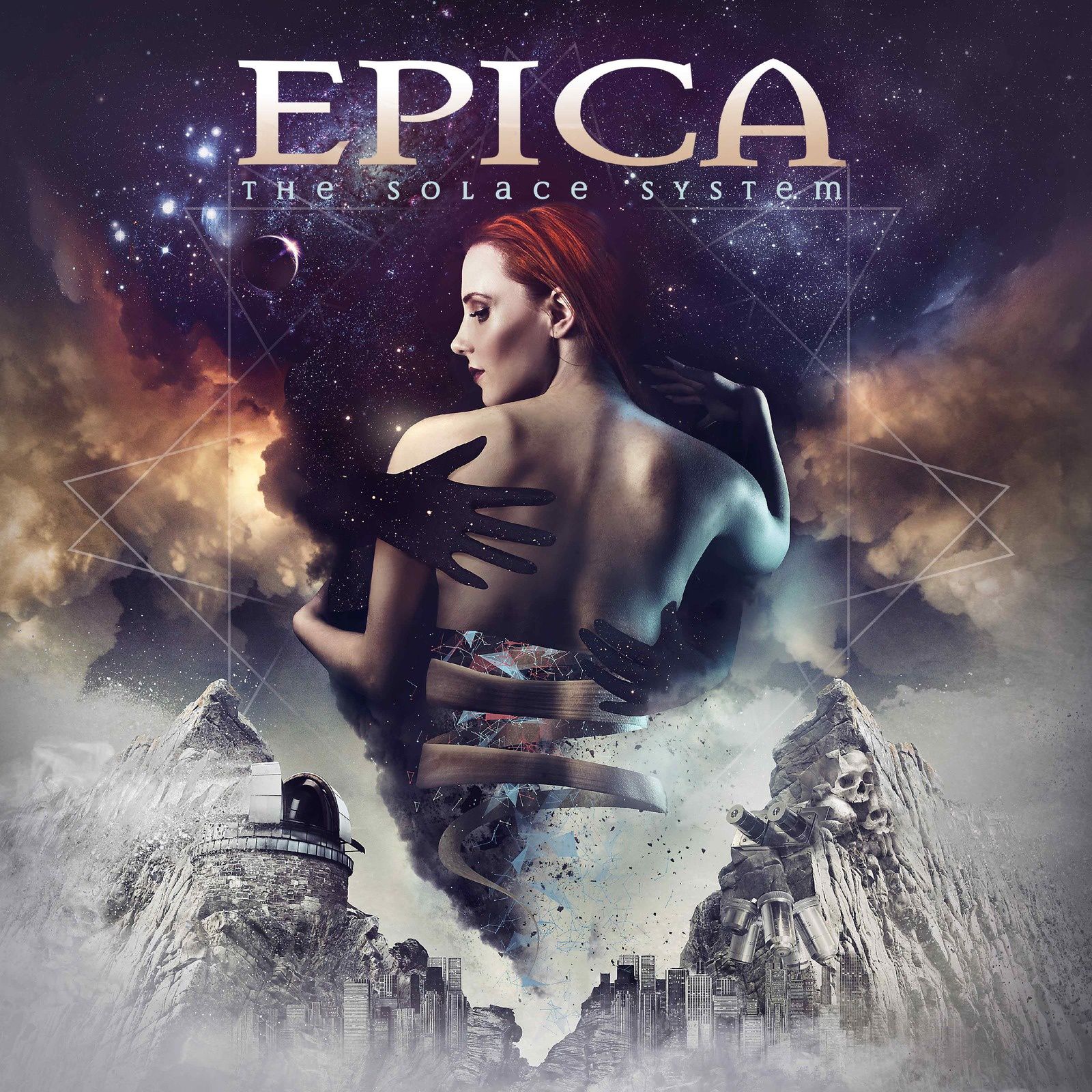 (8/10) The density of Dutch female-fronted metal bands is quite impressive and what is even more formidable is the quality level of each of these bands. One of the spearheads of symphonic Dutch metal is Epica, a band that's around already since 2002. As the other bands too also Epica found their own niche in melodic metal by combining symphonic elements and beautiful vocals with some harsh riffs and growl. This might not be a very unique feature but Epica definitely belongs to the Champions League in this genre, releasing great longplayers since more than one decade.
Epica's latest album, "The Holographic Principle", has been released one year ago and now they are back with a new EP, entitled "The Solace System". The record features six songs, all being a result of the "The Holographic Principle" session. The creative output for the latest full-length longplayer was so big that Epica could have easily create a double CD, but instead of doing it the decision was taken to release this EP.
Each of the songs that ended up on this record was worth to be recorded with this EP giving them the attention and framework they deserve. It would have been sinful thing to 'just' use them as bonus tracks.
The title track is the first song you get to hear and it's a majestic one. Epica create an excellent listener experience by crunchy riffs, brilliant vocals and a cinematic expression before "Fight Your Demon" shifts gears by being faster and heavier than the opener. To show the entire width of sounds I also want to mention "Immortal Melancholy" since differs a lot from the rest. The song is the brainchild of guitarist Mark Jansen and producer Joost van den Broek. During the recording session the guys came up with the idea of creating a guitar-based ballad – and here it is. "Immortal Melancholy" is mainly built on two pillars. There is the gently swinging acoustic guitar that's accompanied by the beautiful voice of Simone Simons. Just having this song on the EP justifies the investment from band ansd fans.
"The Solace System" feels like what it also is – a natural prolongation of the highly successful "The Holographic Principle" album. It's a very well-done EP that will be appreciated by Epica fans as well as by folks with a passion for excellently done melodic metal music.
(8/10)
Tracklist:
The Solace System

Fight Your Demons

Architect of Light

Wheel of Destiny

Immortal Melancholy

Decoded Poetry
Label: Nuclear Blast
Genre: Symphonic Metal
Release Date EU: September 1st, 2017