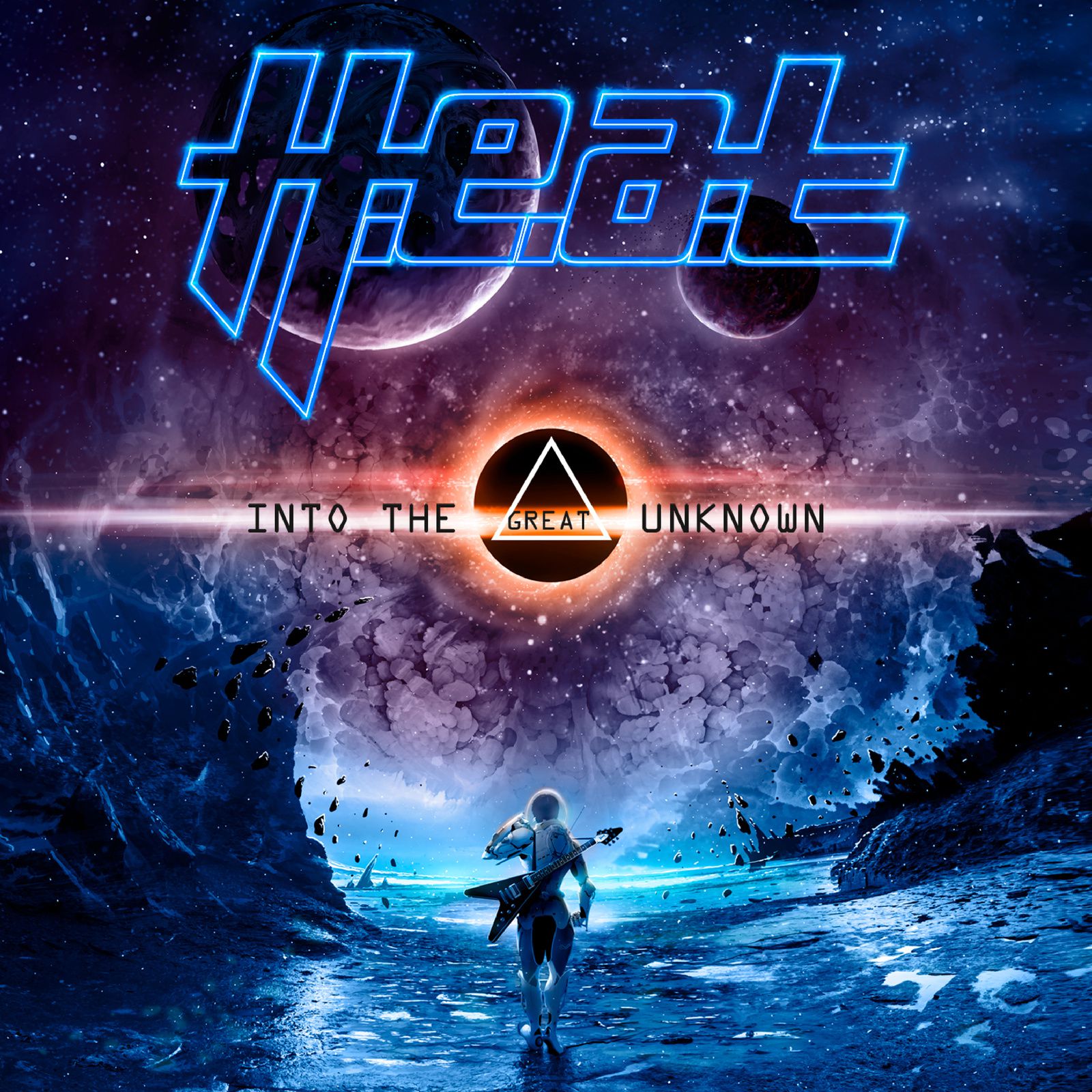 (8/10) I actually think that Swedish rock outfit H.E.A.T. knows exactly where they are going to with their band. In contrary to the album title "Into the Great Unknown" the guys continue their journey on the road of rock and they know that it will lead them to success.
The five-piece debut in 2008 with their the self-titled album, followed by more melodic hardrock discs being released in a two years interval. For their 5th strike H.E.A.T. broke the pattern and used a bit more time. Three years after having published "Tearing Down the Walls" the quintet is back with a new longplayer entitled "Into the Great Unknown".
The new disc delivers what is expected from the Scandinavian quintet. The album features ten new melodic rock anthems that might not bring too much new to the table but are as catchy as we know it from H.E.A.T.. It's a thin line between melodic hardrock and too sticky pop music. The Swedes though manage to never cross the line while still using elements from both genres. The 'pop' part in this context is based on the fact that hooks and melodies will for sure attract a bigger amount of mainstream music fans. Songs like "Eye of the Storm" and the calmer "We Rock" are reflecting this very well. Also the bombastic title track, rounding off the album, is a tune you can't escape from, even though airplay chances are pretty low since it is with seven minutes the by far longest track on "Into the Great Unknown". The extra that comes with this hardrock masterpiece is the grooving middle part with a strong bass line, spicing up this extra long closer.
Next to these catchy moments there are the dirty rockers present as well. The opener "Bastard of Society" is such a song. A pushing beat, blistering guitars and a perfectly done chorus brings you immediately into the right mood for a longplayer that includes with "Best of the Broken" another heavy grooving winner.
H.E.A.T. delivers an album that entirely lives up to expectations. "Into the Great Unknown" includes all the band stands for. The quintet keeps their melodic trademarks alive and evolved them towards a wider variety. Good time rock'n'roll.
(8/10)
Tracklist:
Bastard Of Society

Redefined

Shit City

Time On Our Side

Best Of The Broken

Eye Of The Storm

Blind Leads The Blind

We Rule

Do You Want It?

Into The Great Unknown
Label: earMUSIC
Genre: Hardrock
Release Date EU: September 22nd, 2017