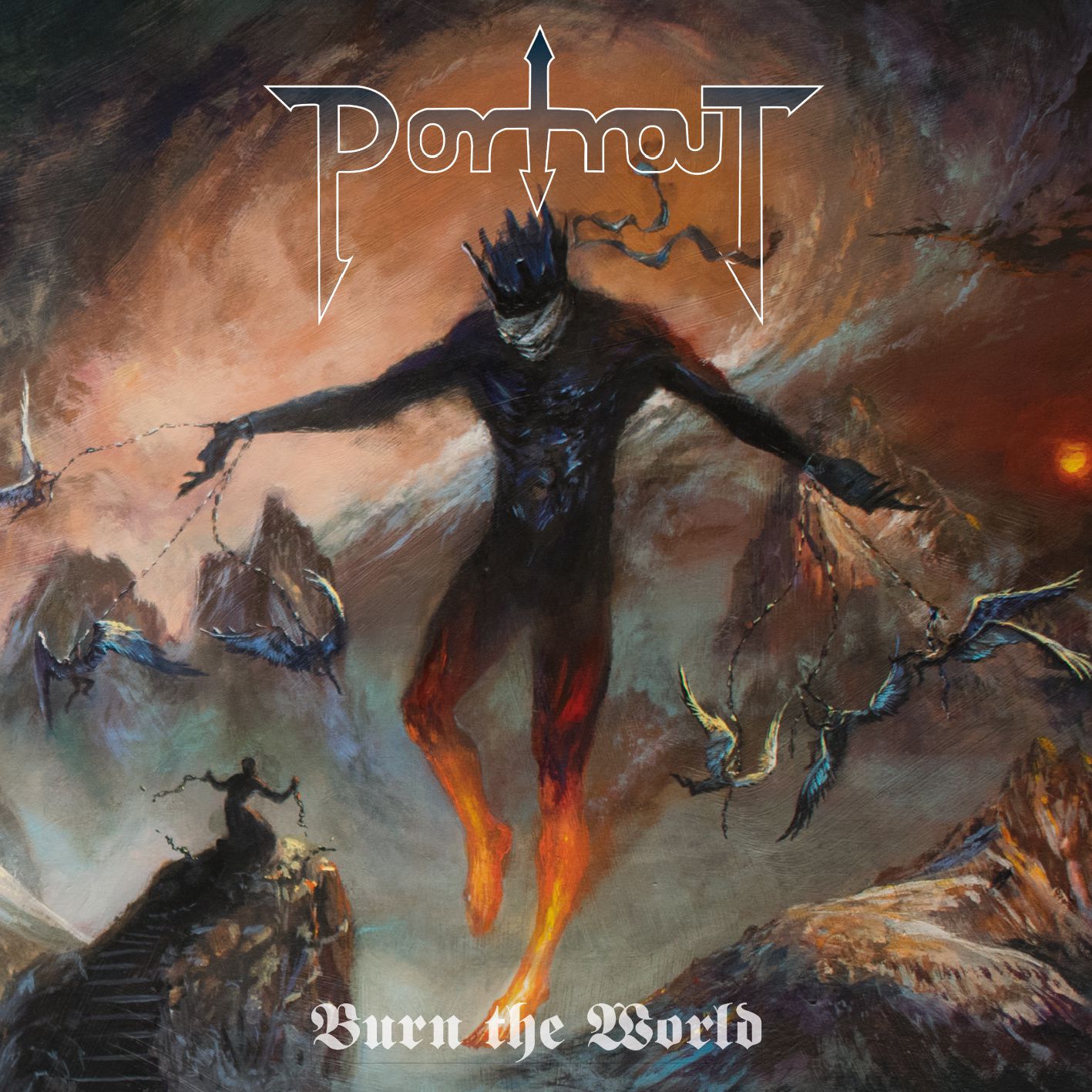 (9/10) In the beginning of the new century traditional metal had a kind of comeback. Young and hungry metal bands re-vitalized a sound known from the 80's. Swedish powerhouse Portrait belonged to this group of band, releasing a first countable result of their effort in 2007 when the 7-inch "Into the Nothingness" saw the light of day. This was the starting point of an exciting vita of a band that builds all their work on a lot of passion. Everybody within Portrait shares the same picture when it comes to metal, constantly pushing things forward.
The rookies from 2006 became in the meantime an old acquaintance in metal. Three longplayers have been published up to today and here comes the forth metal attack from Skane. "Burn the World" is the baleful title of a longplayer that features nine songs. Actually I have to correct myself, since the longplayer comes with an intro entitled "Saturn Return" as well as it includes an acoustic interlude which listens to the name of "Further She Rode". These two short numbers are the moment to take a recovery break from the furious and breath-taking metal tracks that are build are them.
Portrait recorded songs that are belonging to the best ones I've heard this year in the fields of traditional metal. A tight performing rhythm-section acts like a working horse, constantly providing an impactful beat which is the platform for the twin guitars to shine. On top of that there are the vocals done by Per Lengstedt who is a real metal siren. His high-pitch way of singing fits perfect to songs like the epical "Martyrs". In more than seven minutes, Portrait presents the entire width of their sound. From raging metal attacks to calmer sections the song includes everything you could ask for as a metalhead. Another song of this kind is the closer "Pure of Heart". These eight minutes are a delight for everybody that's interested in traditional metal. Starting acoustic and peaceful the tune evolves to a merciless metal anthem that keeps the level of suspense sky-high, from beginning to end. Next to these longer anthems there are the more spot-on ones like "To Die For" which is with four minutes the shortest track on the album.
To sum up: "Burn the World" became an excellent album. It showcases a band that grew over time. Portrait managed to keep the unbound spirit of the earlier days while lifting their ambitions to a next level. This album captures an underground spirit and can lead to severe neck problems due to intensive headbanging.
(9/10)
Tracklist:
Saturn Return

Burn the World

Likfassna

Flaming Blood

Mine to Reap

Martyrs

Further She Rode

To Die For

Pure of Heart
Label: Metal Blade
Genre: Heavy Metal
Release Date EU: August 25th, 2017