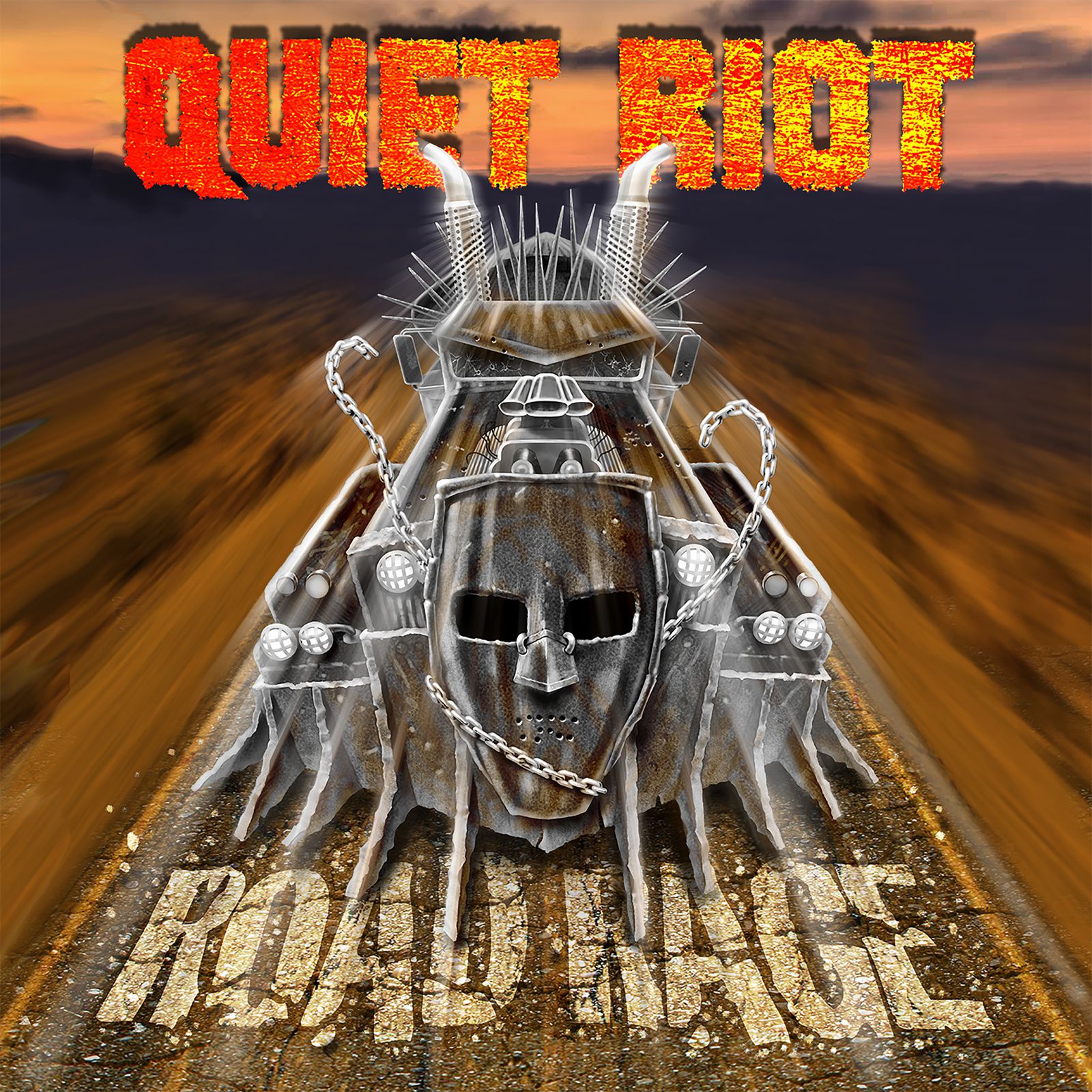 (7/10) If a band like Quiet Riot announces a new album, expectation are sky-high. In a time when heavy metal was still in the starting blocks it was Quiet Riot that acted as a trailblazer for hard rock music. These guys released with "Metal Health" a longplayer that went right to the top of the Billboard Charts. This album paved the way for many other rock bands that celebrated successes in the second half of the 80's. Unfortunately things didn't continue in such a perfect way for Quiet Riot and the band couldn't reach anymore the quality of the debut. Maybe success came too fast and the guys became a victim of their own achievement.
In 2017 Quiet Riot looks a bit different compared to the early days. Frankie Banali's willpower made the quartet returning, supported by bass dinosaur Chuck Wright, Alex Grossi on guitar and American Idol participant James Durbin on vocals. Actually the album should have been released already in spring 2017, but since the band had the chance to record with Durbin things have been moved to later summer.
"Road Rage" is the title of the anticipated new Quiet Riot album which is available in the stores since a few days. After having heard the album a couple of times I have to say that we're are talking about a solid hardrock album that should have been released with another bandname than Quiet Riot. The reason for this is the fact that "Road Rage" is too streamlined and comes with too little edges. The newest longplayer brings up to surface how important the rough vocals of Kevin DuBrow have been for the band. Don't get me wrong here, James Durbin does a good job on this release but he just can't deliver what you expect from Quiet Riot. One of the most important trademarks of the band is missing and therefor it would have been good to use a new and fresh name for this quartet.
If you are a fan of melodic hardrock that benefits of solid songs and a proper production, than you should check out this album. If you're heart frequency goes up while listening to "Metal Health" you should be prepared for that you might get something else than what you expected.
(7/10)
Tracklist:
Can't Get Enough

Getaway

Roll This Joint

Freak Flag

Wasted

Still Wild

Make a Way

Renegades

The Road

Shame

Knock em Down
Label: Frontiers Music
Genre: Hardrock
Release Date EU: August 4th, 2017