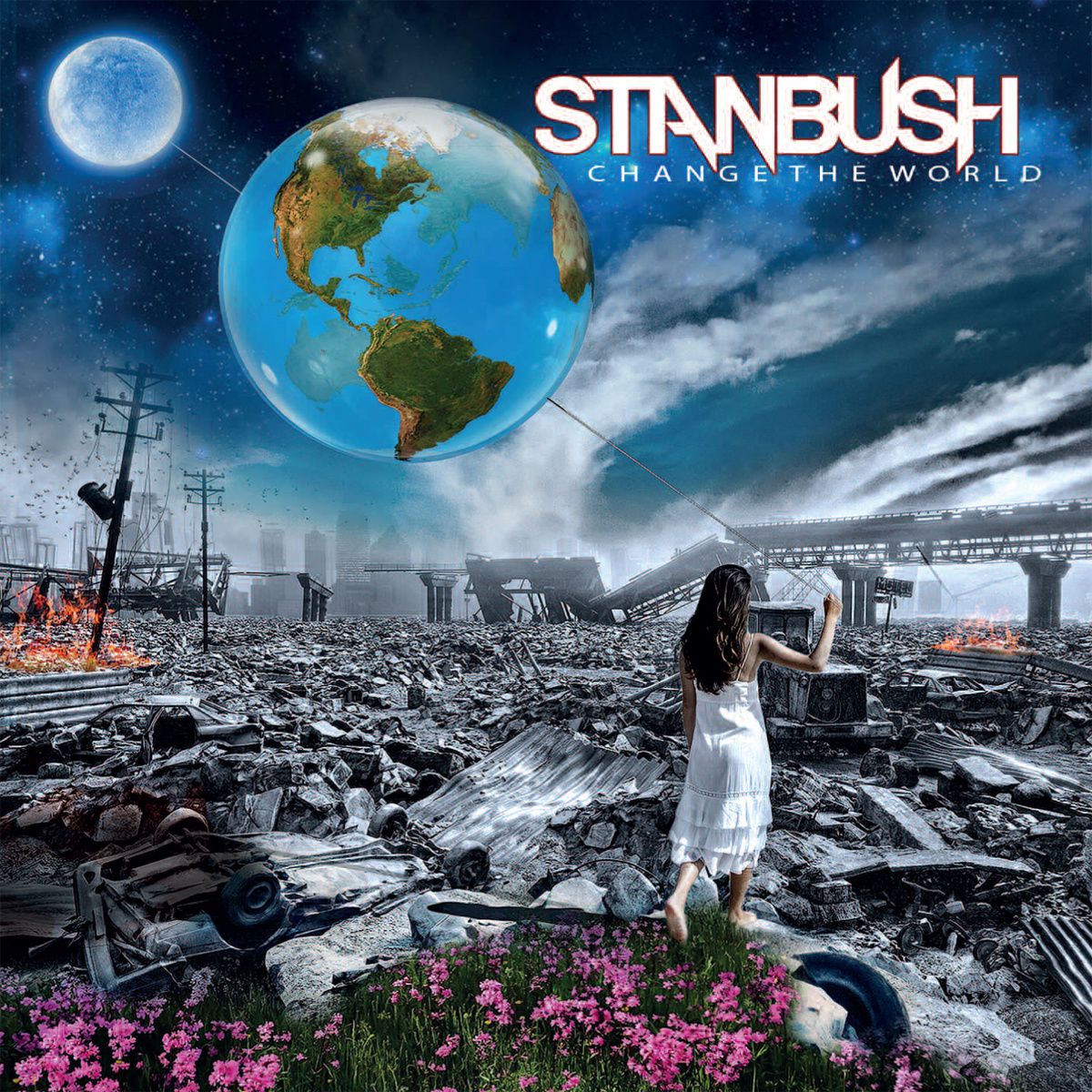 (9/10) Florida-based singer, guitarist and songwriter Stan Bush has a long track record in rock. He wrote excellent songs for movie soundtracks, "Capture of Dreams" was featured in the 1996 Olympics and last but not least he won an Emmy for "Till I was loved By You". Next to all the mention Stan Bush has always worked on solo albums of which the magic number 13 will hit the shelves late September this year.
"Change the World" is the title of an release that comes with eleven excellent rock songs. These days, fans get many new rock/AOR albums on their plate with many of them following a cookie-cutter approach. Stan Bush's new longplayer doesn't belong to this category. "Change the World" is album which puts a focus on melodic (hard)rock that appeals to a wider crowd of fans of rock music by utilizing everything AOR can offer.
The new album feels like a matter of the heart to Bush and it shows two things; he's an excellent songwriter and he has a great sense for melodies without forgetting rocking guitars. Each of the eleven songs represents this very well, starting with the title track. "Change the World" belongs to the category of songs you can't get out of your mind after having heart them once. It's a melodic rock per excellence, followed by a steady pounding "Warrior" that reminded me of Survivor. The light-hearted "Born to Win" and the catchy "Never Surrender" continues this eleven tracks winning streak and the Foreigner-like ballad "The Story of Love" is a joy for ears and mind. Also the second half of this album comes with more than just one highlight. There's no loss of quality and songs like "Break These Chains" belong to the highlights.
Stan Bush shows in a terrific fashion how exciting AOR can be. This album belongs to the best releases in this genre and should score in a good position in the 2017 polls. "Change the World" adds some light and hope to a world that seems to be out of balance more and more and it's a must for fans of bands like Foreigner, Bad English and Boston.
(9/10)
Tracklist:
Change The World

Warrior

Born To Win

Never Surrender

The Story of Love

Live Your Dream

Break These Chains

The Other Side of Love

Dare

The Touch

The Secret
Label: L.A. Records
Genre: AOR
Release Date EU: September 22th, 2017