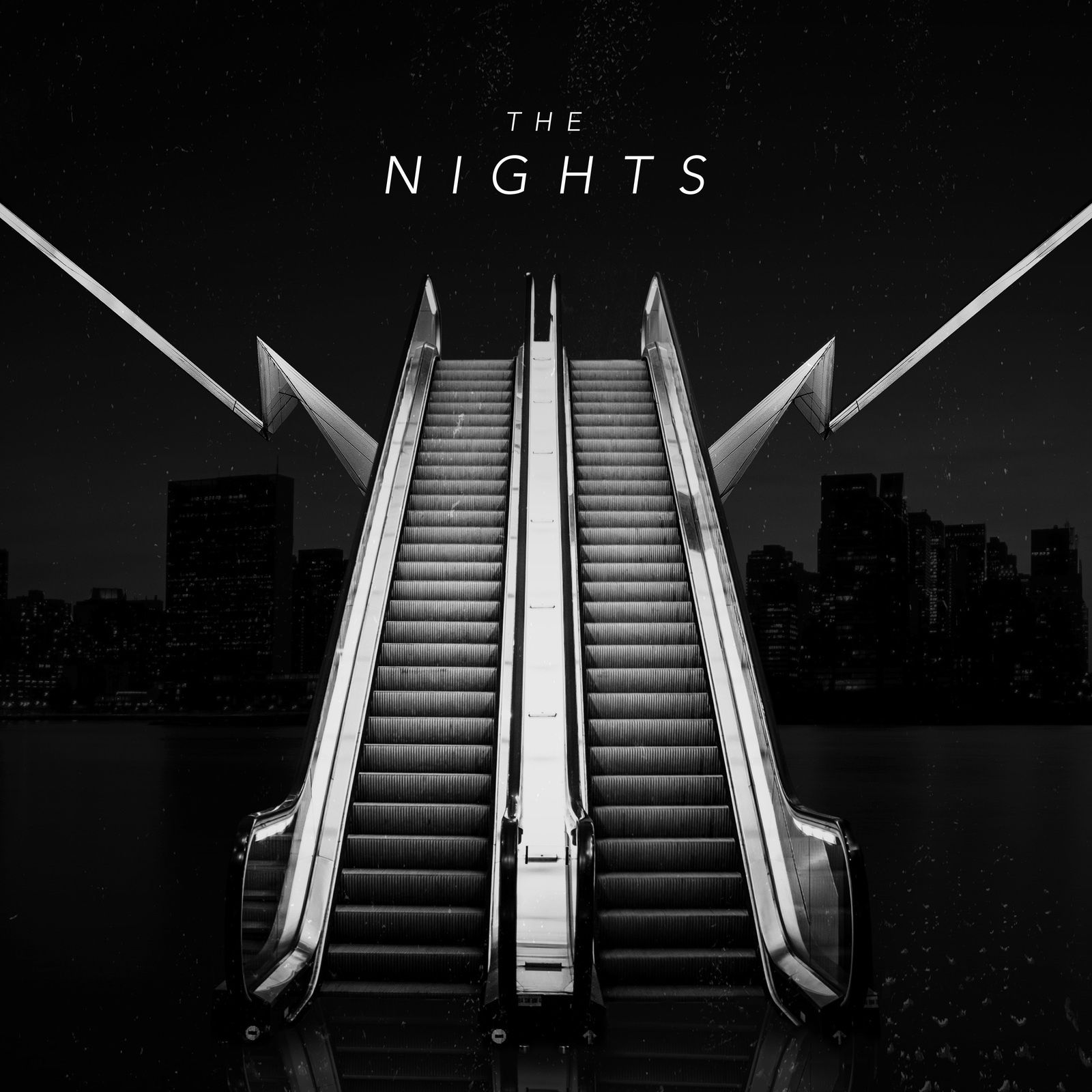 (8/10) The Nights is a new player in the fields of melodic rock and they fit in a perfect way into Frontiers musical vision. The band was formed in 2015 when two Finnish guys combined their passion for rock. Sami Hyde and Ilkka Wirtanen started to work on a first album which became the self-titled longplayer that hit the shelves a few days ago.
The album is a surprise. The first tones give the idea of another melodic rock album. But this thought is swiped away after a heavy riff joins the show, something I haven't expected after the keyboard-based entry. This wasn't a one-time thing since also the following tunes are built around down-tuned guitars that are combined with melodic vocal lines. This combination makes the album a bit standing out from a standard setup. Of course, the obligatory ballad need to be in place. "I Will Never Stop Loving You" is stands for the romantic three minutes on this debut before a catchy rocker called "In A Blink of an Eye" takes over the scenery, reminding of Danish rocker of Skagarack.
The Nights isn't re-inventing melodic hardrock. However, they're doing a great job on the album by stepping away from too sweet melodies. The guys find the right balance between mainstream, hooks and straight-up rockers with crispy guitars. I guess we will hear more of The Nights during the coming months and years.
(8/10)
Tracklist:
Welcome to the Snow

Nothing But Love

Juliette

I Will Never Stop Loving You

In a Blink of an Eye

Hold On

Elegy (You Should be Here)

Take Me to Heaven

You Belong to Me Tonight

I Wanna Be Your Superhero

We Can Rule the World
Label: Frontiers Music
Genre: Melodic Hardrock
Release Date EU: August 4th, 2017