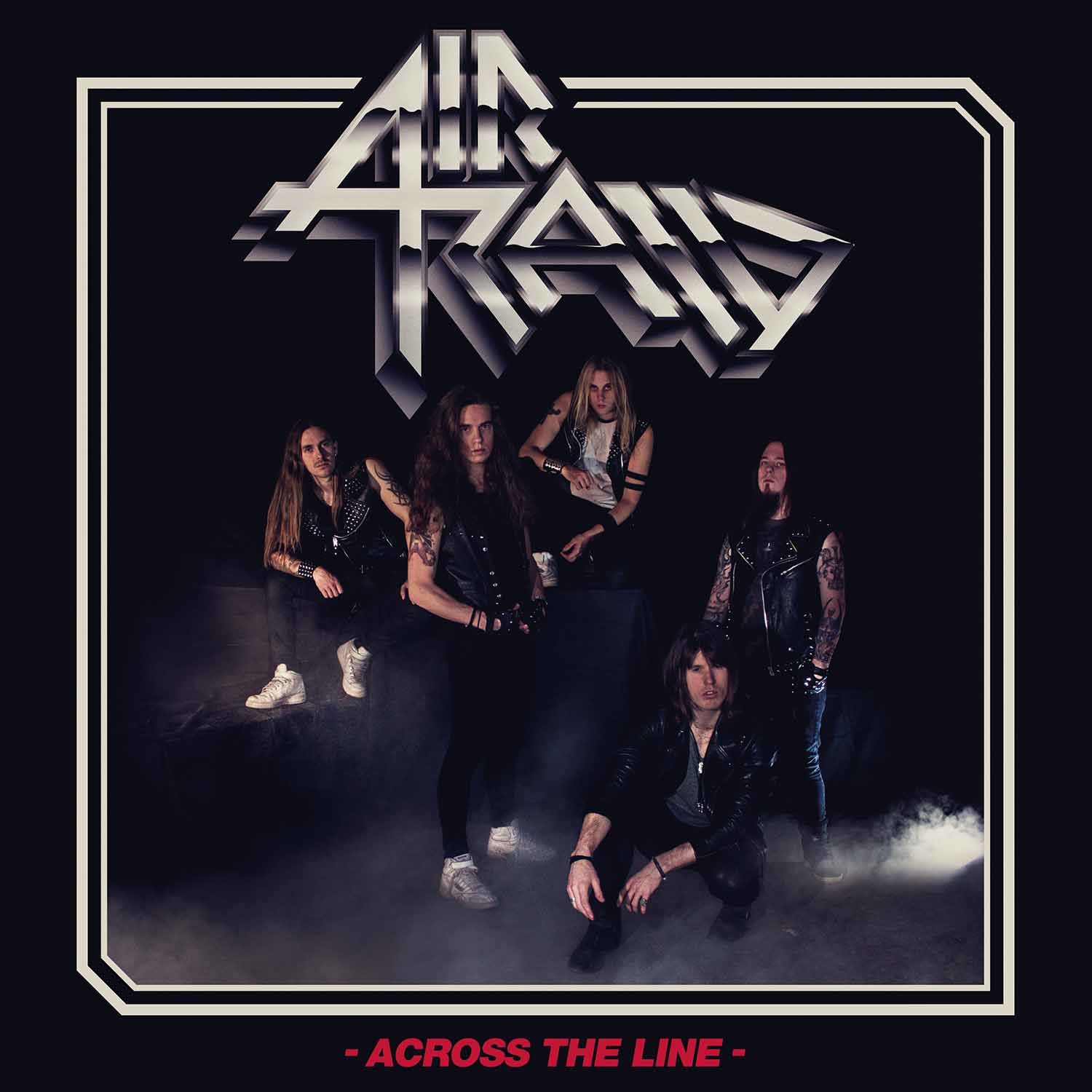 (9/10) Driving on Swedish highways doesn't give you any satisfaction when it comes to enjoying the power of speed. Restrictive speed limits shrink down the possibilities and you have to search for other ways to get the thrill of speed.
Gothenburg-based metal enthusiasts of Air Raid decided to get around this by putting a high pace into focus when it comes to their metal music. The guys started in 2009, based on an initiative of bandleader Andreas Johansson. "Night of the Axe" was the debut, released in 2012, that acted as a springboard for signing a contract with High Roller Records. Air Raid became part of a portfolio that also includes more Swedish bands, all revitalizing traditional metal by adding the unlimited enthusiasm of youth to this specific metal style.
Three years after "Point of Impact" broke through the surface it's "Across the Line" which acts as the third strike. As we have seen many times before, it's this the third album that is a very decisive one with a bigger impact on a band's future. In case of Air Raid we can conclude that all signs direct into a positive future.
"Across the Line" showcases the quintet wild and furious, as for what they are known for, but the new longplayer is also more mature, with songs that show an evolvement of band and sound. Achieving such a solid and dense metal record wasn't a very easy thing since the band had to deal with some line-up changes. With Magnus Mild (g) and Fredrik Werner (v) two new band members had to be integrated, an undertaking that obviously went very well. It almost looks like these guys added a fresh new breeze of metal which grow to a metal storm with each of the nine songs.
The album doesn't include any downer or failure. If you call Saxon (""Hell and Back", the early Pretty Maids ("Entering the Zone Zero", "Hell and Back") and melodic metal ("Cold As Ice") to your favorites in metal you should check out this longplayer. And in case you're familiar with Air Raid's earlier discs you will fall in love with this one too. Oldschool metal with power and glory.
(9/10)
Tracklist:
Hold the Flame

Line of Danger

Aiming For the Sky

Cold as Ice

Entering the Zone Zero

Hell and Back

Northern Light

Raid or Die

Black Dawn
Label: High Roller Records
Genre: Heavy Metal
Release Date EU: September 29th, 2017