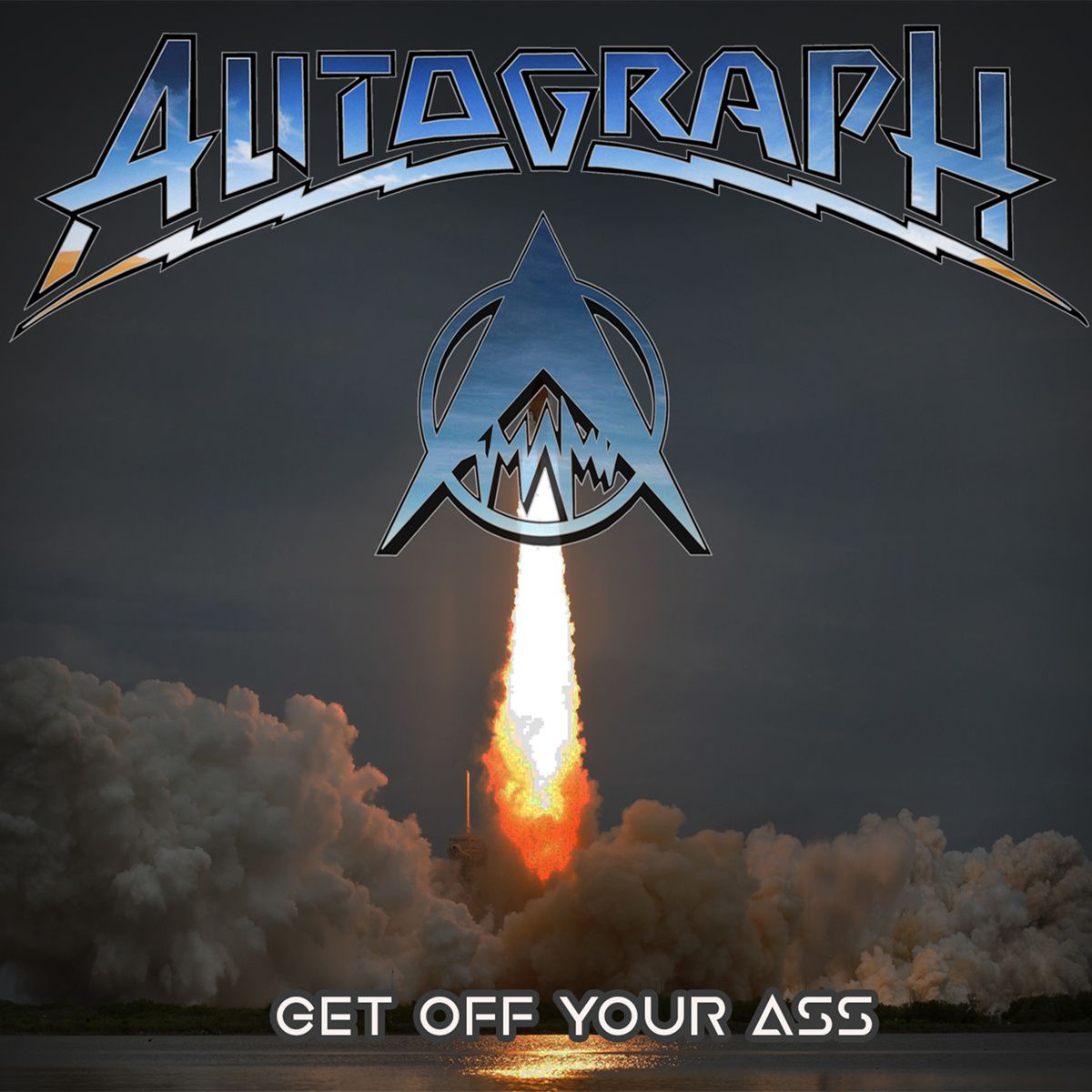 (7/10) Next to thrash metal, California was also a stronghold when it comes to melodic hardrock and metal. One of the pioneers from this period has been Autograph who started extremely successful. The debut went right into the charts, a longplayer that included with "Turn up the Radio" a real smash hit. The song went into Billboard Top 30 and drove a lot of attention to the band.
Unfortunately the band could capitalize on this success. The following records have been good but could not get close to the impact and quality level of the debut, leading to the band disbanding in 1989.
This year Autograph's back with a new album. "Get Off Your Ass" is the title of a ten songs longplayer of which the last track is a live version of the smasher "Turn Up the Radio" . From the early Autograph it's guitarist Steve Lynch and bassist Randy Rand that can be heard on this album and the two guys teamed-up with Simon Daniels (V/g) and drummer March Weiland,a four-piece that tried to ignite the old spirit in a new millennium.
If they succeeded or not is up to each and everybody to decide but I must say that I have seen worse comebacks compared to what you get with "Get Off Your Ass". The new longplayer might not be able to compete with the thrilling debut but what's put on the newest strike is more than solid hardrock. Tracks like the uptempo opener, the catchy "You Are Us We Are You" and the straight-on rocking "All Emtions" are well-crafted rock songs that make the sun shining on a gray autumn day. There's one song though the puts a shade on the album. "All I Own" is a ballad that sounds like a being done in a cookie-cutter approach. Uniqueness is not present with this number but it's the other eight tracks that can compensate for this little distortion.
"Get Off Your Ass" looks like a passionate re-start of a band that entertaining and fun to listen to. It's good music to 'turn up the radio' … or the CD player or the mp3 player or …
(7/10)
Tracklist
Get Off Your Ass

Every Generation

All I Own

You Are Us We Are You

Meet Me Half Way

I Lost My Mind in America

All Emotions

Watch it Now

Ready to Get Down

Turn Up the Radio (Live)
Label: EMP Label Group
Genre: Hardrock
Release Date EU: October 6th, 2017