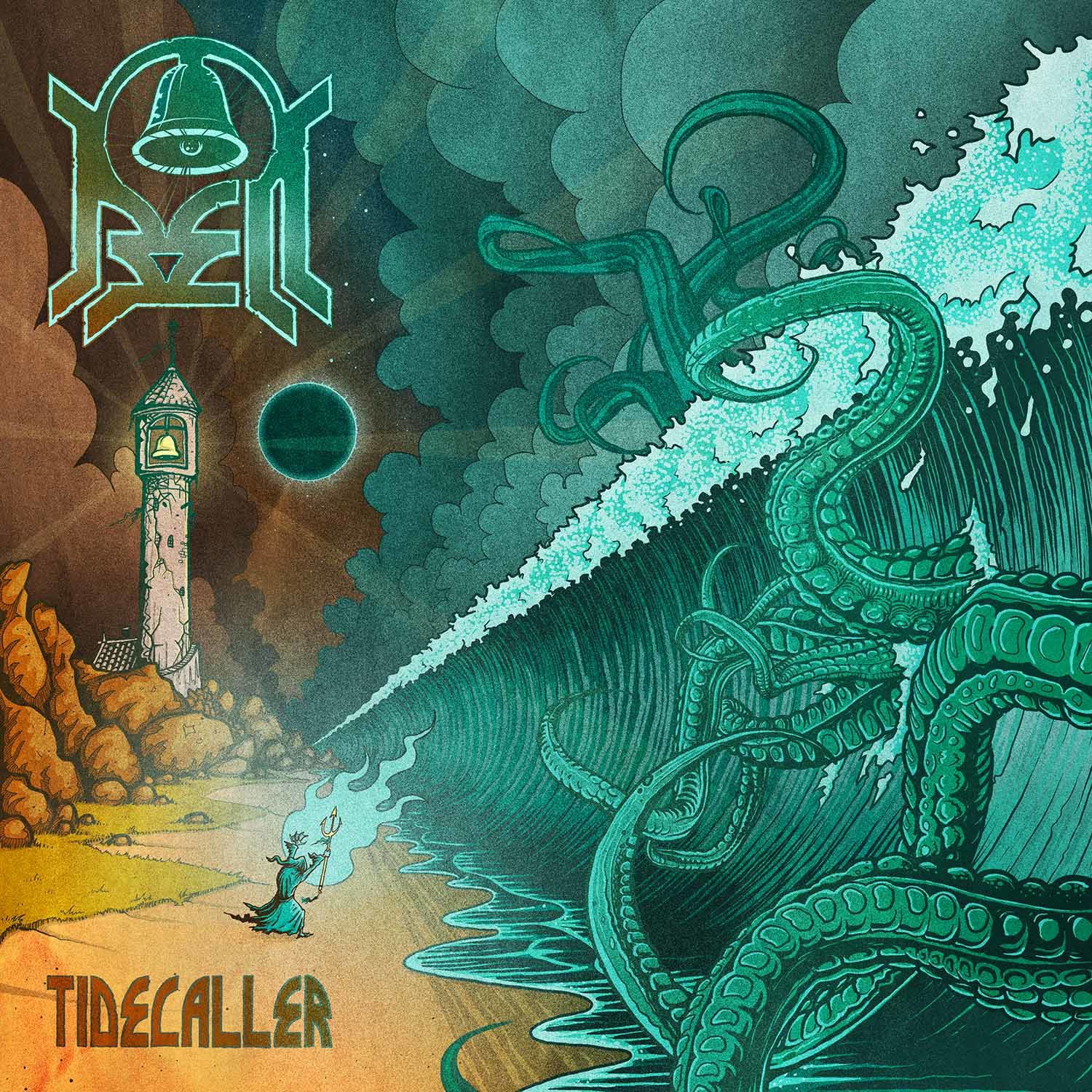 (8/10) Receiving releases from High Roller Records is always an perfect moment in time, knowing the label's great sense for exquisite metal music. Therefore I started to listen to "Tidecaller", the new album of Swedish Bell, with full excitement – and I can tell you that Bells' debut fully live up to expectation.
"Tidecaller" was originally meant to be released as a limited private pressing only. Fortunately it was the cooperation with High Roller that makes this longplayer available to far more metalheads allover the place. This is good news since it would have been more than a pity to only make the album available to a limited amount of people.
As many other Swedish metal bands also Bell calls Gothenburg their hometown, a city with a rich metal scene and many excellent bands. The label info sheet quotes guitarist/singer Martin Welcel as saying "We're not out to compete…" and I think that this can be heard on the album. It doesn't mean at all that the album is not good. Actually it's the opposite. Not putting competition into focus allows Bell to write and play the music they want and they like. This leads to a great amount of authentic songs of which nine found a spot on the tracklist.
Bell plays doom metal. Slo-mo riffs are dominating the album, accompanied by mighty riff that slowly crawl into ears and mind. These tunes might not revolutionize heavy metal but they clarify why metal, preformed with passion and musical finesse, is such a great genre. Fans of mighty doom should get their copy of this well-done release.
(8/10)
Tracklist:
Secret Mountain

Cross in the Sky

Tidecaller

Angels Blood

Awoken

Reach Out

Blackened Sun

Locked and Burrowed

Dawn of the Reaper
Label: High Roller Records
Genre: Doom Metal
Release Date EU: October 20th, 2017