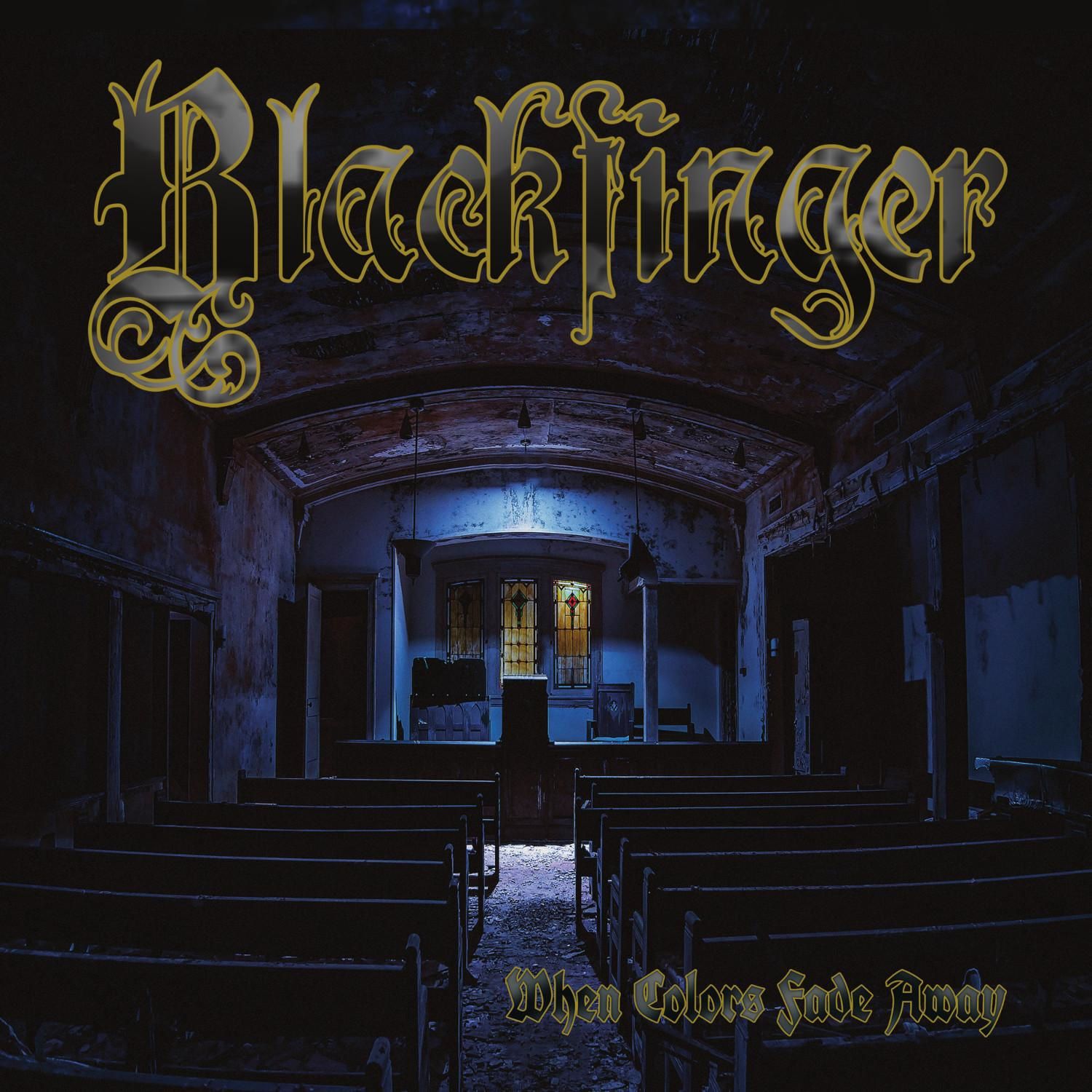 (8/10) The combination doom metal and Eric Wagner still works very well u-to-date. Wagner's voice enriched already earlier doom metal records, first and foremost to mention the Trouble releases that were and still are iconic classics in the slo-mo metal genre.
However, next to Trouble, Wagner was always involved in other bands and projects too. The Skull is one of the recent ones and also the current Blackfinger release benefits a lot from his recognizable and unique voice and phrasing.
The band released a debut back in 2014 and reactions have been quite positive. With such a motivating start, Blackfinger worked on the sophomore record which will hit the shelves mid-September. I can state already here and now that if you like doom metal and Wagner's voice you can stop reading. Go for the album and you will not be disappointed.
For all the others: "When Colors Fade Away" is providing metalheads exactly with what they want - a daily dose of slowly crawling riffs, performed with a vehemence that pierces marrow and bones.
Themewise the recent longplayer connects to the debut too. Has it been 'colors' being the overarching topic on the debut, it's the darker side of life that's reflected on this album. And what could express this in a better fashion than colors that slowly fade away, turning into grey and lifeless black.
"When Colors Fade Away" comes with nine songs that are all covered in shades of grayness and darkness. There is a constant wistful vibe embedded in each of the tracks, regardless if it's the mighty doom-riff based title song with its Sabbath-like expression or if it's the almost light-hearted "Afternow". A song that also fits perfectly into this gloomy context is the half-acoustic "Waiting For the Sun". I was actually reminded of grunge when I heard the track for the first time. However, it's a great one that marks an emotional peak on the album.
"When Colors Fade Away" shows the beauty of evanescence in nine chapters, each of them a little highlight for fans of heavy pounding doom metal.
(8/10)
Tracklist:
1. When Colors Fade Away​
2. Can I Get A Witness
3. All My Sorrow​
4. My Old Soul
5. Afternow
6. Crossing The River Turmoil
7. Beside Still Water​
8. Waiting For The Sun
9. Till We Meet Again
Label: M-Theory
Genre: Doom Metal
Release Date EU: September 15th, 2017