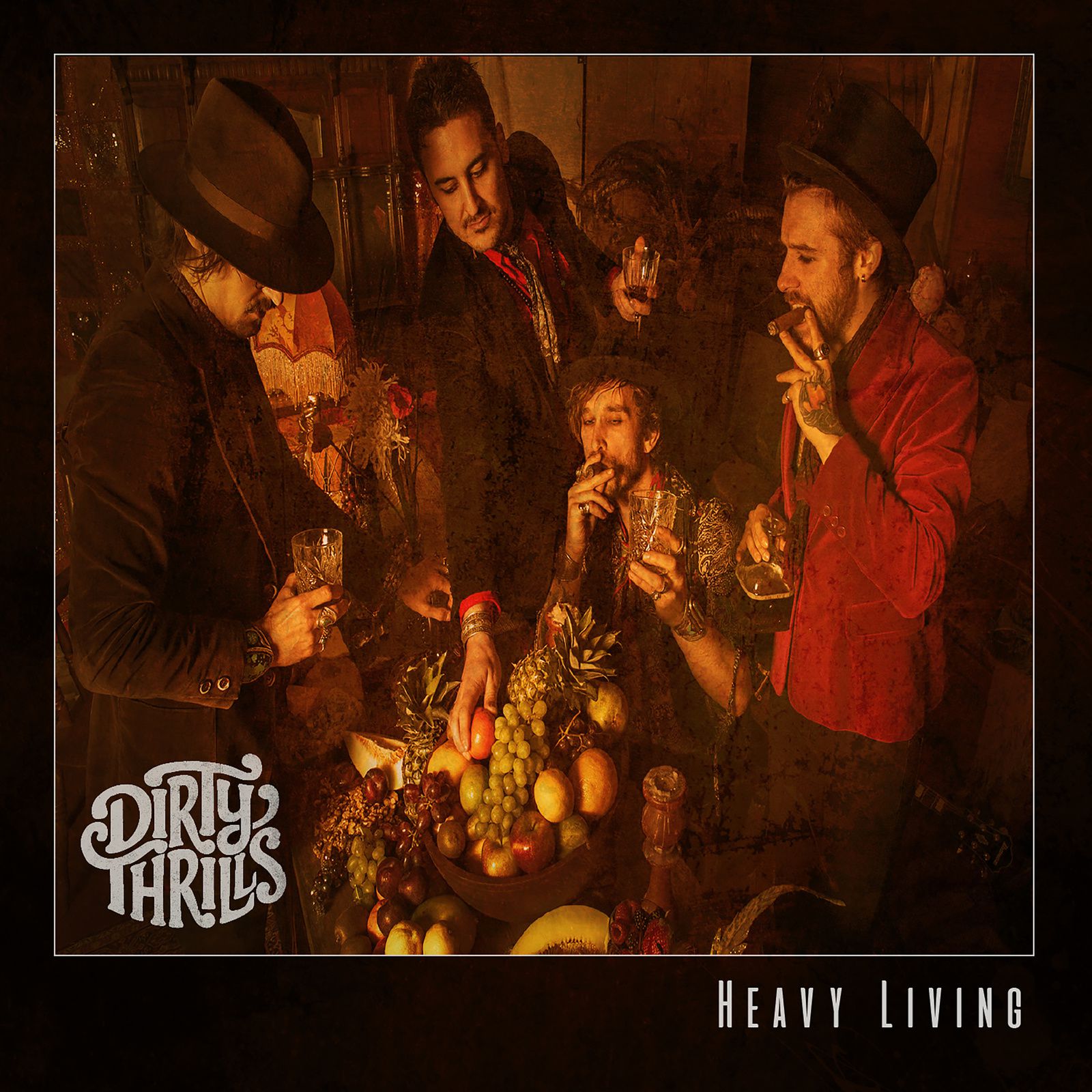 (7/10) Are you interested in bands such as Led Zeppelin, Bad Company and Rival Sons? Than this release might be an interesting one for you. UK-based classic blues rockers Dirty Thrills publish their new longplayer "Heavy Living" mid-September, an album the includes eleven bluesy hardrockers.
"Heavy Living" starts with "I'll Be With You", a song that comes with a solid portion of blues included. Sometimes louder, sometimes a bit calmer, the song stands for a good start into this record.
It's a classic rock riff that acts as a kickstarts for the grooving "Go Slow" before "Law Man" brings a swinging rock vibe right into your four walls. What becomes already obvious with these first three tracks is the warmth that comes with "Heavy Living". This longplayer has an organic and lively expression, reflecting the passion of Louis James, Jack Fawdry, Steve Corrigan and Aaron Plows. These four guys did this album because they wanted to do it, and they wanted to it this way, leading to an authentic spirit that can be listened to in the mentioned heavy tunes as well as the balladic "Lonely Soul".
"Heavy Living" is a rock solid album that's done in a good fashion, containing good songs and a good vibe, but it also doesn't bring that much new to the table. Good stuff, known from before I would say.
(7/10)
Tracklist:
I'll Be With You

Go Slow

Law Man

Hanging Around

Lonely

Soul

No Resolve

Interlude

The Brave One

Rabbit Hole

Drunk Words

Get Loose
Label: Frontiers Music
Genre: Classic Rock
Release Date EU: September 15th, 2017