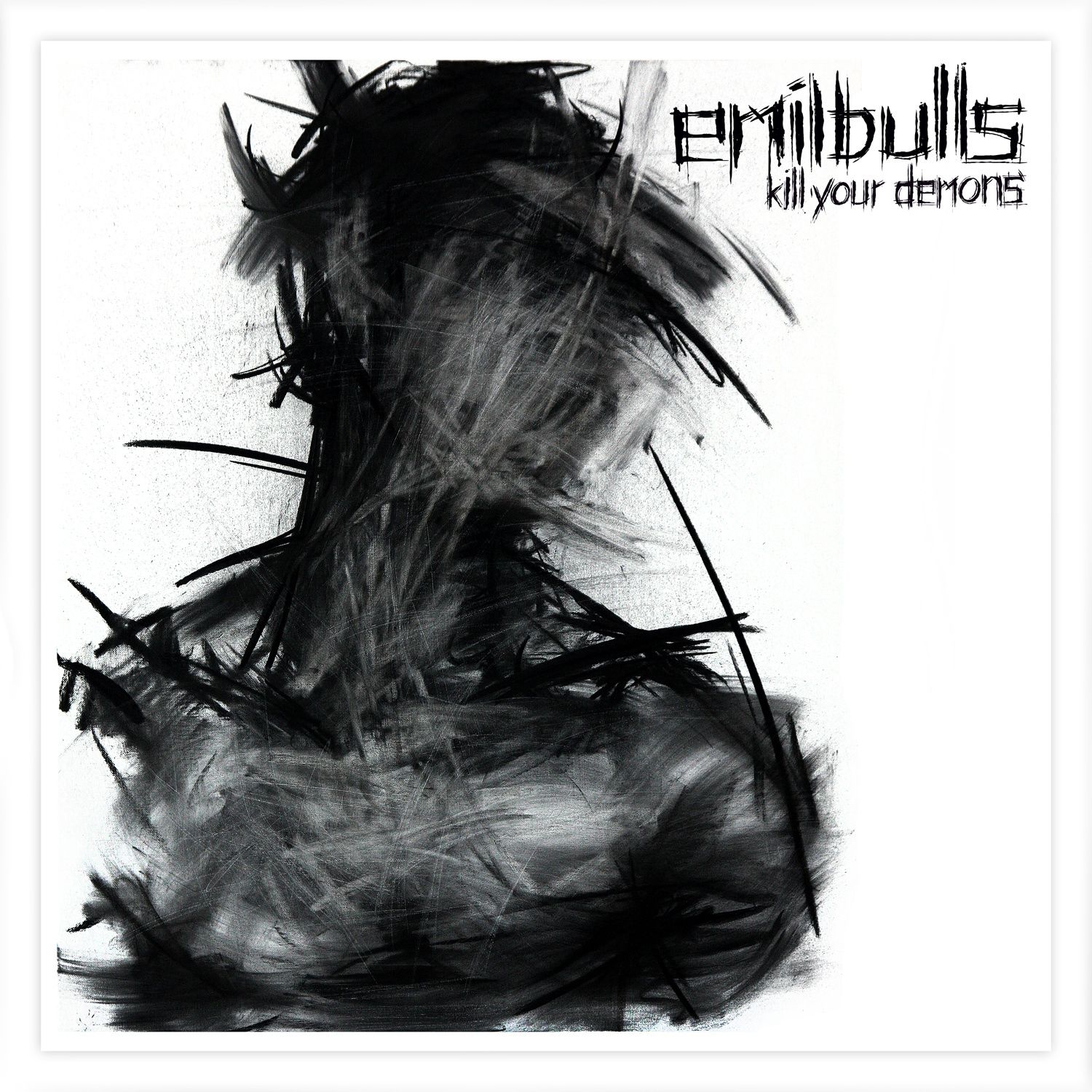 (8/10) Emil Bulls are no rookies to metal. A bigger amount of studio releases since 1995 speaks for itself and it's end of September when Emil Bulls adds another record to their impressive discography.
After more than 20 years the band's still hungry, releasing an album that comes with a n enormous firepower. "Kill Your Demons", that's the title of the new CD, contains eleven tracks that surprised me when it comes to heaviness. Especially the beginning showcases the band loud and heavy.
It's the title track that acts as opener and it gets you into the right mood for this longplayer. "Kill Your Demons" is a song built on massive riffs that blow you away right from the beginning. The following "The Ninth Wave" doesn't put a foot on the break either before Emil Bulls become a bit more melodic with "Black Flag". The summary of these three tracks represents the album very well.
Also going further down the tracklist brings heavily pounding songs up to surface ("The Anatomy of Fear") as well as it delivers catchy songs "Euphoria" with a certain pop appeal. This span might be a bit too wide but in one or another way it's nothing that bothers. Theses songs go together very well, adding up to an album that slightly exceeds expectations, mainly due to the furious modern metal outbursts.
(8/10)
Tracklist:
Kill Your Demons

The Ninth Wave

Black Flags

Miss Magnetic

Once and For All

The Anatomy of Fear

MT Madness

Euphoria

In Any Case Maybe

Gone Dark

Winterblood (The Sequel)
Label: AFM Records
Genre: Alternative Metal
Release Date EU: September 29th, 2017