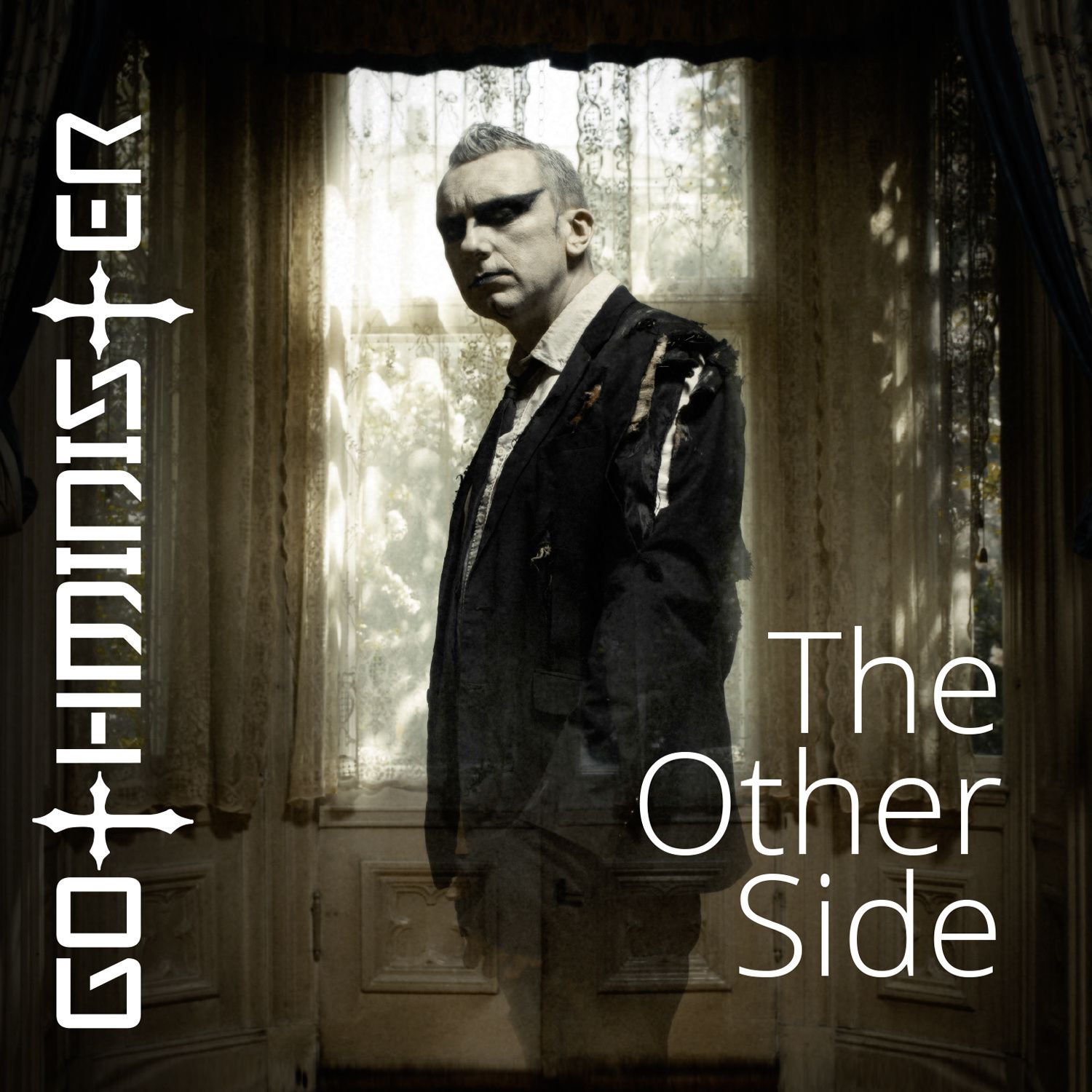 (5/10) Gothminister premiered in 2003 with "Gothic Electronic Anthems", followed by four more longplayers of which "Utopia" made fans sit up with charts entries in a couple of European countries. Gothminister, being the brainchild of Bjørn Alexander Brem, will release a new longplayer this autumn. "The Other Side" comes with ten new songs, bringing 36 minutes of dark industrial metal right to your living room.
I have to admit that I missed the earlier Gothminister albums and I can't say that the newest strike increases the appetite for more. "The Other Side" would have better stayed there since it doesn't deliver any new. While listening to the album I had the constant feeling of having heard these songs earlier, mostly better.
The tunes on this album are gothic rock with a portion of Rammstein-influenced metal. To mention the only benefit of this release means talking about the sound that powers from beginning to end. Unfortunately the songs can't live up to the good sound. Why should one listen to this longplayer if you also could re-activate the Rammstein classics and/or the good old Sisters Of Mercy hits.
After having listened to the album a couple of times I still couldn't find the spark that should ignite fascination. It's predictable goth-rock without a thrill that gets out of the speakers, something for 'the other side'.
(5/10)
Tracklist:
Ich Will Alles

The Sun

Der fliegende Mann

Aegir

Red Christ

We are the Ones Who Rule the World

All This Time

Day of Reckoning

Taking Over

Somewhere in Time
Label: AFM Records
Genre: Industrial Gothic
Release Date EU: October 13th, 2017