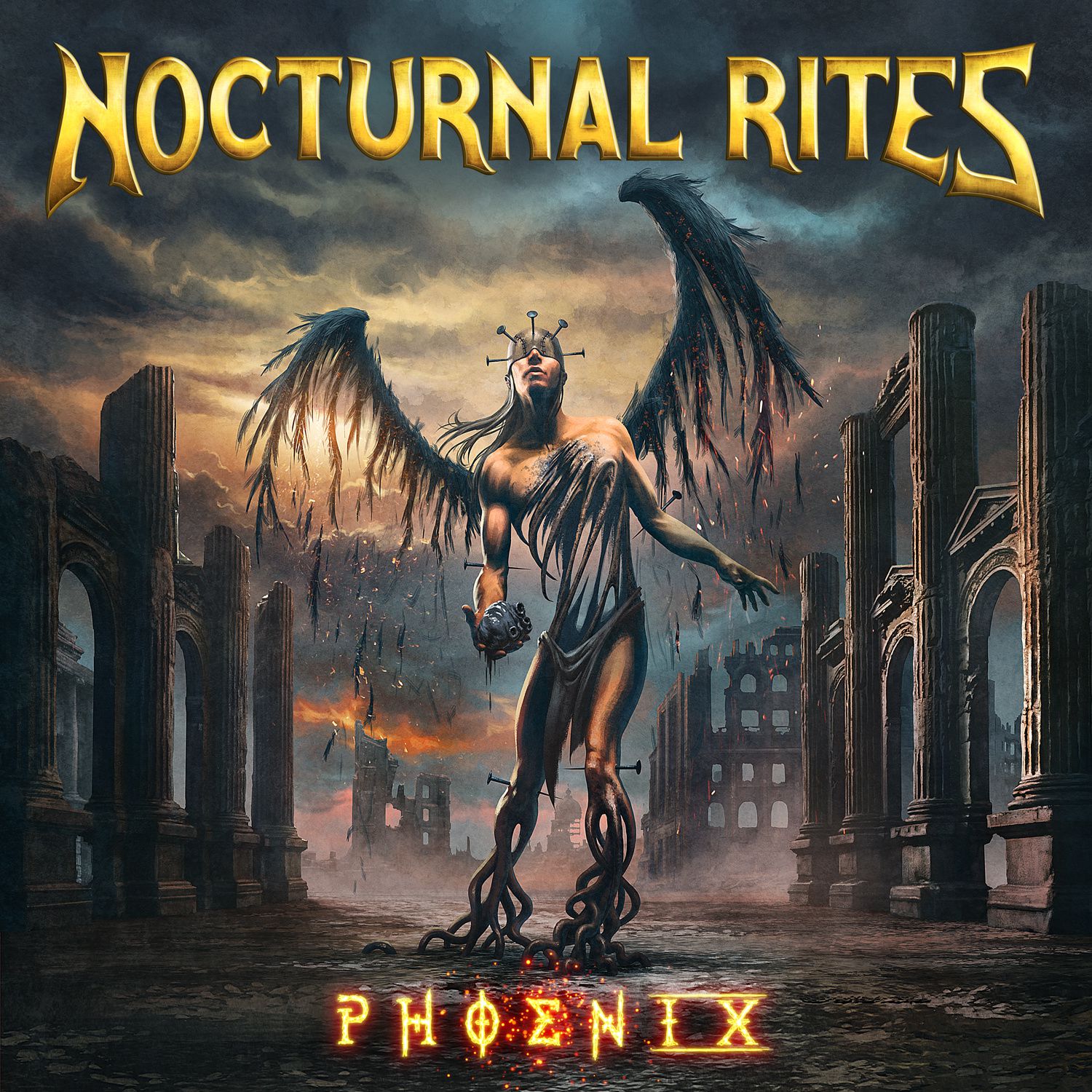 (6/10) Nocturnal Rites is an old acquaintance when it comes to metal. The guys began their journey through metal in the early 90's with a passion for death metal. Over time the band from Umeå shiftedd their sound towards melodic power metal which helped them to reach a wider group of metal fans.
Having released eight longplayers up-to-date shows, that there must be some performance capability that comes with the quintet because otherwise they would have been slowly disappeared in no-mans-land. Now it's album number nine that's supposed continue the trip by delighting melodic metal passionistas.
The newest strike of the Swedish melody masters is entitled "Phoenix", a word that stands for 'the reborn'. This title sounds promising since it implicates freshness and energy. Unfortunately the new Nocturnal Rites album is lacking both. Benefiting of a good production and powerful sound the longplayer suffers from songs which are uninspired and petty.
Listening to the album gives a feeling of having heard these kind of songs many times before … and done in a better way. There are a few moments where light breaks through the clouds, showing that melodic power metal can still be fascinating. "Before We Waste Away" is one of them, but tunes like "Used to be God" are missing the thrill at all.
"Phoenix" is an album that meets an average level but not more. It comes with an expression that gives the idea of being done more as a matter of duty than a matter of heart. I guess the intention was to do it in a passionate way, it's just that this doesn't come across throughout. Fans of Nocturnal Rites will probably enjoy this album but I don't think it will help to increase the fan base since it has too little fire power.
(6/10)
Tracklist:
A Song for You

Repents My Sins

A Heart as Black as Coal

Before We Waste Away

What's Killing Me

The poisonous Seed

Used to be God

Nothing Can Break Me

The Ghost Inside Me

Welcome to the End
Label: AFM Records
Genre: Melodic Power Metal
Release Date EU: September 29th, 2017