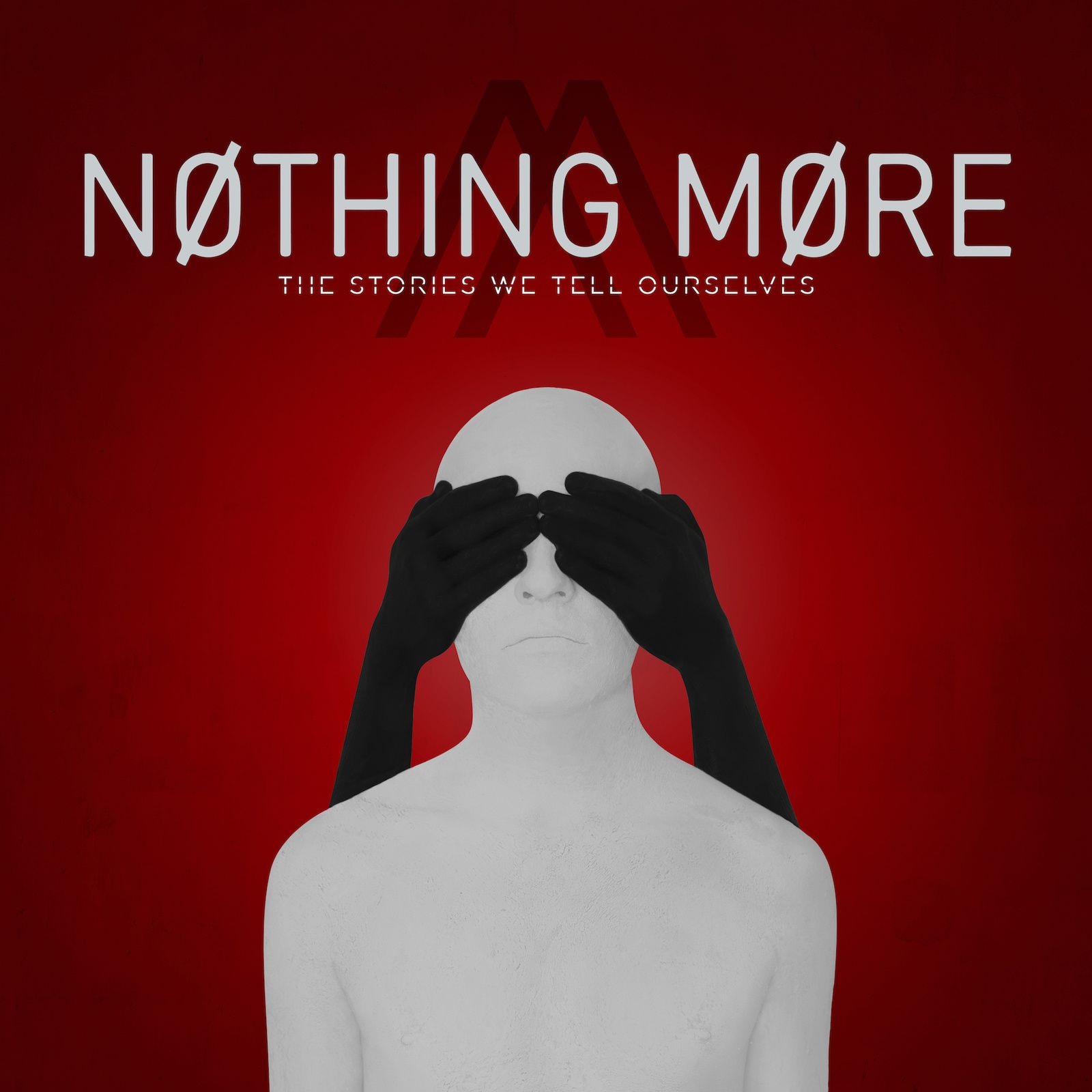 (7/10) Nothing More is an alternative rock outfit from San Antonio, Texas. The band's around since many years but their career got a push a few years ago when they inked a deal with Seven Eleven Music. After having released four longplayers with limited success, the new deal brought Nothing More into the spotlight. The self-titled longplayer, released in 2014, scored by entering the Billboard charts as well as it reached a top 10 position in the Independent Album charts.
Three years later the next record is in the starting blocks and it aims for a similar success. "The Stories We Tell Ourselves" features 12 songs and a number of intermezzos. I wouldn't go that far saying that the disc is a concept album. However, there is the overarching theme of a reality and what we tell ourselves. There is often a disconnect between both, leading to suffering and frustration.
From a musical viewpoint the new album covers a wider range of sounds. This lead to diversity, but it can also be perceived as a scattered picture with no clear direction. This album leans towards the former even though I can't get rid of the feeling that they guys are still in search of identity and uniqueness.
There is for example the single release "Go to War", a song that has a lot of airplay potential. The single is well chosen and can reach mainstream rock fans. The counterpart to this catchy tune is the heavy and nu metal reminding "Let 'em Burn". Wild guitars, a furious rhythm and freaky vocal lines showcases a band that's wild and powerful with no willingness to compromise.
"The Stories We Tell Ourselves" is an album that is done in a very professional way, with all the good and the bad. Production, artwork and sound - all good and no reason to complain. What I miss with the longplayer though are the edges, the surprises and the unexpected. Nothing More plays it safe and bit more risk-taking would be benefitial next time.
(7/10)
Tracklist:
(Ambition Destruction)

Do You Really Want It

(Convict Divide)

Let ́em Burn

Ripping Me Apart

Don ́t Stop

Funny Little Creatures

(React Respond)

The Great Divorce

Still In Love

(Alone Together)

Go To War

Just Say When

(Accept Disconnect)

Who We Are

Tunnels

(End begin)

Fade In Fade Out
Label: Better Noise Records
Genre: Alternative Rock / Nu Metal
Release Date EU: September 15th, 2017