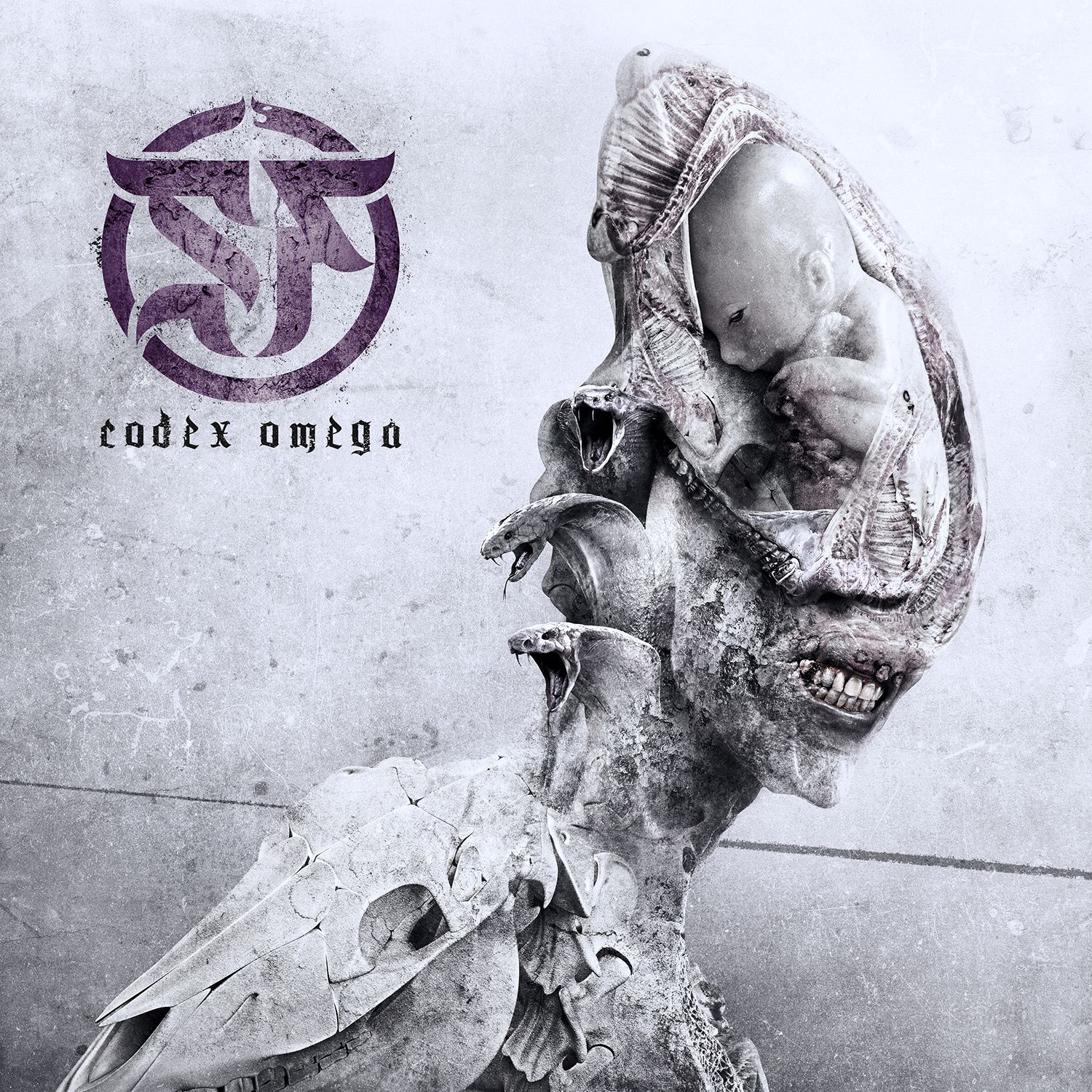 (8/10) Greek metal enthusiasts Septicflesh are, step by step, soaring to one of the important players in the field of bombastic death metal. The quartet that started in 1990, with a short hiatus a few years ago, can look back on a solid amount of longplayers of which "Codex Omega" is number ten in the band's discography. The new record follows the exquisite "Titan" release from 2014 and continues a journey that restarted in 2007.
Their newest longplayer underlines the band's dvelopement in an excellent fashion. Septicflesh lifted their orchestral metal to a next level that embraces the classic components as being a natural part of the entire sound construct. While some other bands add this component to sometimes even compensate for deficits in songwriting, it's the Athens-based extreme metalists that uses it as a natural part of their music. It's impossible to dissect the harsh death metal vibe from a symphonic expression, with both representing the strength of Septicflesh and their newest creative output "Codex Omega". To achieve such a level demands a lot of experience, which the band has. But it's also guitarist Christos Antomiou's classic schooling that enables the quartet to take a wider approach when it comes to their compositions.
"Dante's Inferno" the first song you get served with this longplayer. After a calmer start the tune turns into an dark metal ride with a cinematic expression, mainly coming from the orchestral elements.
Furthermore staccato riff ("Third Testament"), blastbeats and atmospheric soundscapes are interacting in a constant way on an album that also includes some clean vocal parts here and there ("Dark Art" and "Our Church").
Septicflesh's newest release raises the bar in a sense of the band evolving their sound to a next level. This disc is a mature album with an excellent sound that has one small point of critic. "Codex Omega" could have had a few more edges which would have added even more vitality to musical sophistication.
Tracklist:
Dante's Inferno

3rd Testament (Codex Omega)

Portrait of a Headless Man

Martyr

Enemy of Truth

Dark Art

Our Church, Below the Sea

Faceless Queen

The Gospels of Fear

Trinity
Label: Season Of Mist
Genre: Death Metal
Release Date EU: September 1st, 2017