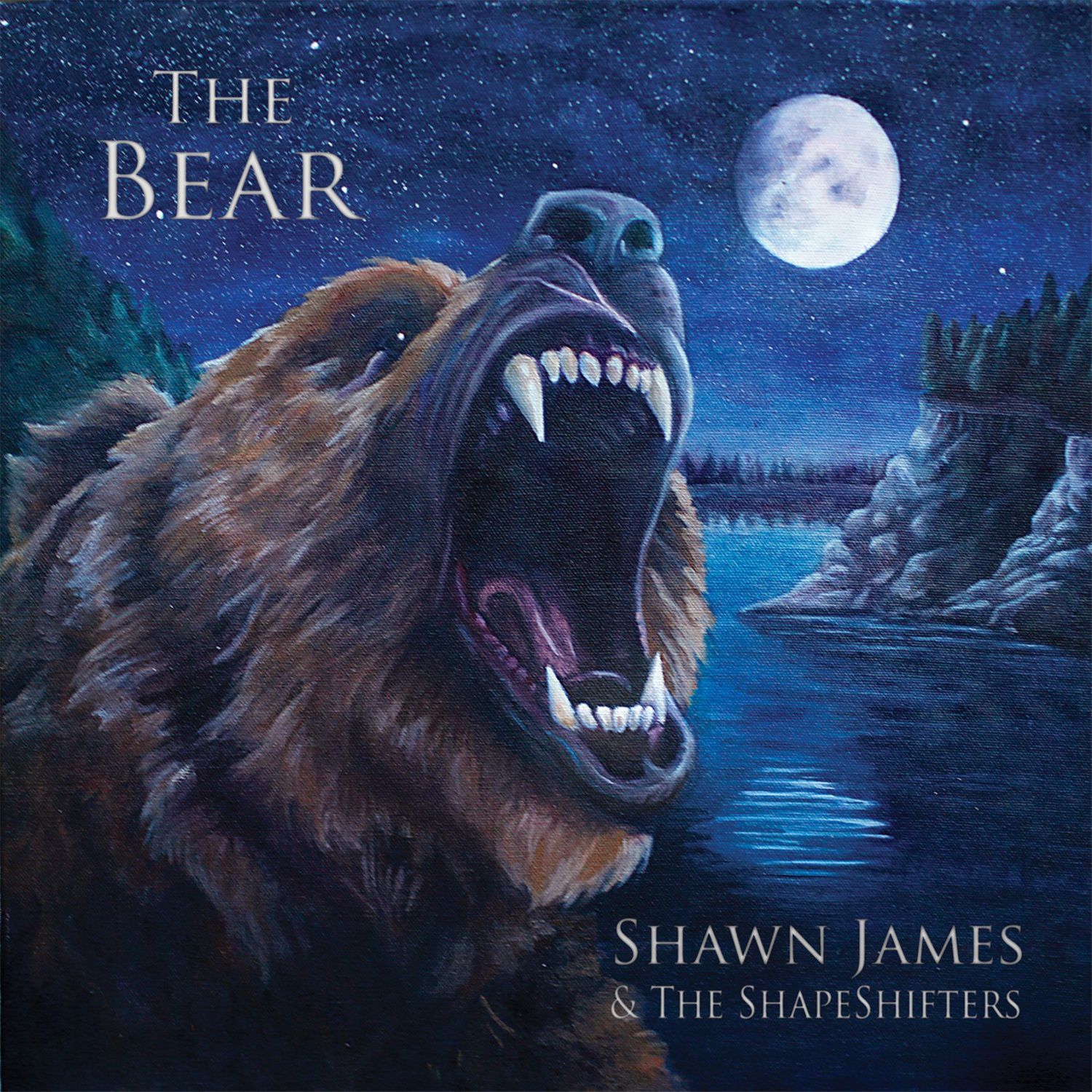 (7/10) Next to his new solo release "On the Shoulder of Giants" Shawn James also publishes a new EP with The Shapeshifters. "The Bear" is part two of a trilogy and tells the story an old bear who awakes from along winter sleep , going through his final adventures in life.
The EP tells this tale in six chapters with songs that are musically based on Americana Blues. What Shawn James and The Shapeshifters manage is to get the story of the big old bear perfectly translated into music that expresses the connected feelings. If you close your eyes you can 'see' the old guy opening his eyes after months of sleep with the first sunrays hurting the pupils. You can also feel the beauty of freedom in "Chapter III" while the final chapter, "Chapter IV Demise", expresses sadness and grayness of the final step.
"The Bear" is a touching release that transports a lot of feel in conjunction with very well-done music, emotionally affecting the listener.
(7/10)
Tracklist:
Chapter I Awaken

Chapter II Hunger

Chapter III Freedom

Chapter IV Omens

Chapter V The Raven Mocker

Chapter VI Demise
Label: Shawn James Music
Genre: Folk Rock
Release Date EU: September 15th, 2017