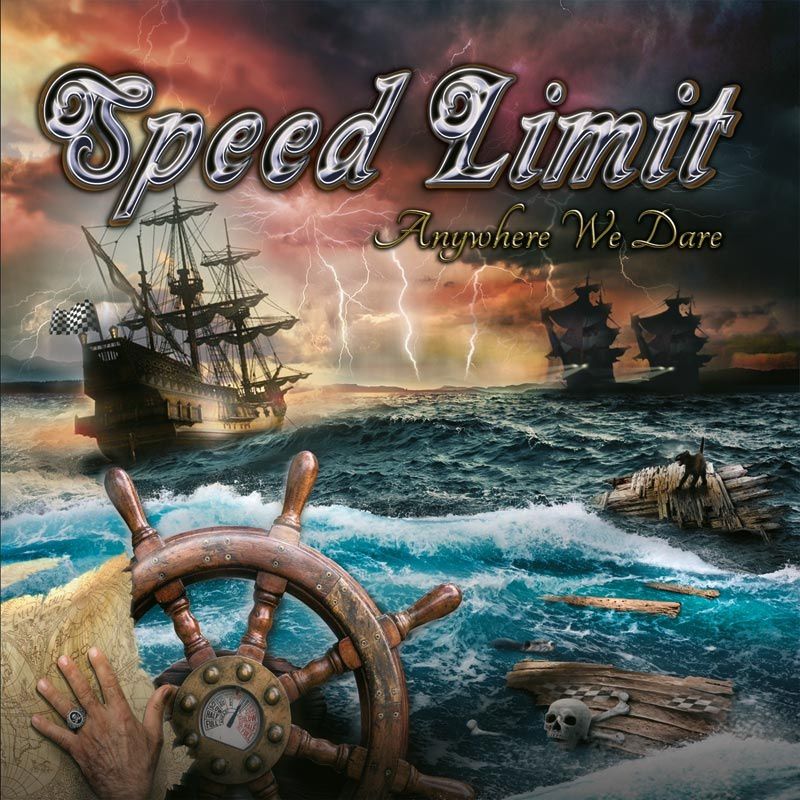 (6/10) Speed Limit's newest longplayer "Anywhere We Dare" marks the return of this Austrian metal outfit that began many years ago in Salzburg. Instead of being into Mozart, who called Salzburg his hometown, the quintet is fascinated by metal, which led already to releases in the past.
Speed Limit debut in 1986 with an album called "Unchained" before a hiatus stopped any activity in the mid 90's. Speed Limit returned in 2010 with a new album and it took another seven years to welcome the fourth full-length album.
"Anywhere We Dare" features eleven song that can be located somewhere between hardrock and metal, with a tendency to the latter. Speed Limit is influence by NWoBHM bands like Judas Pries but also bands like Dokken, with their melodic metal from the 80's, had an impact on Speed Limit's sound.
The new longplayer became a solid metal album. The band is best when they unveil the uptempo rockers of which "Retired Hero" is one. What makes the album lengthy are the longer tracks. "No More Ace to Play" is meant to be an epos on the album but it's with almost eight minutes too long, or it includes too little excitement and ideas. It's the melody lines that sound scattered which leads to losing the excitement after a while, something that also goes for the album in general.
Speed Limit might be a legend in Austrian metal but unfortunately they can't live up to a genius level of Mozart when it comes to music. Maybe 'retired heroes' that still have a passion for metal.
(6/10)
Tracklist:
Anywhere We Dare

Sober Truth

Sweet Morphine

No More Ace to Play

Step Out of the Line

Sign of the Times

Good Year for Bad Habits

Retired Hero

Bridges

Dealing With Danger

Affinity of Souls
Label: Pure Rock Records
Genre: Heavy Metal
Release Date EU: October 6th, 2017