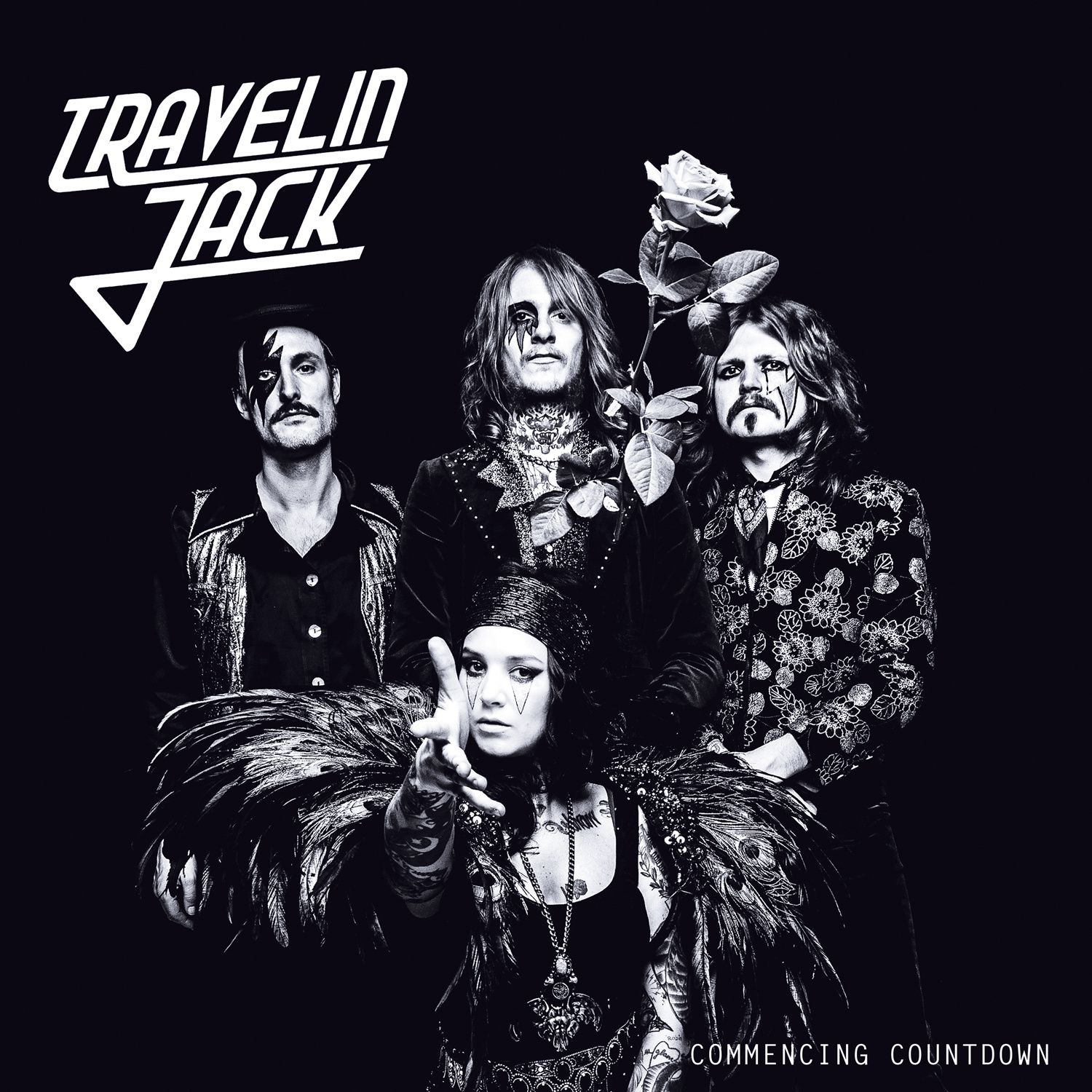 (8/10) A band that's swinging a hot bat at the moment is Travelin Jack from Berlin. The four-piece band that was founded in 2013, inked a deal with Steamhammer/SPV earlier this year and the first countable result of this cooperation is the anticipated sophomore release "Commencing Countdown", which hits the shelves early September.
Travelin Jack fits perfectly into the classic rock retro trend that ongoing since quite a while. The quartet brings rock from the 70's back to life, with bands like Thin Lizzy, Scorpions and Deep Purple being mentioned as source of inspiration. But I think things can be taken from a wider angle since the album also includes a certain vibe that reminds me of bands like Jingo De Lunch.
"Commencing Countdown" features 10 songs, delivering an entertaining length of 42 minutes with things getting out of the box pretty well. The triple "Land of the River", "Metropolis" and "Keep on Running" give a great idea of what Travelin Jack is about. Warm and organic riffs are aligned with a powerful beat, with Alia Spaceface's vocals acting as the icing on this delicious hardrock treat. Strong basslines ("Keep on Running") are part of Travelin Jack's sound as well as calmer blues tones that come with "What Have I Done". A singing Hammond creates the base for this excellent performed tune that includes a lot of feel. Or listen to the blistering solo that comes with "Miracles", reminding of some earlier NWoBHM - all good stuff for your ears.
To conclude: this longplayer is an excellent example how classic rock can be transferred into the here and now without losing the original vibe and spirit. Travelin Jack celebrate this music very authentically. These guys are driven by passion for this music and the aim of creating a sound that exactly matches with their idea of classic rock and metal. "Commencing Countdown" is an album you should have heard as being a fan of hardrock and classic rock.
(8/10)
Tracklist:
Land of the River

Metropolis

Keep on Running

Cold Blood

Galactic Blue

Time

Miracles

What Have I Done

Fire

Journey to the Moon
Label: Steamhammer/SPV
Genre: Classic Rock / Hardrock
Release Date EU: September 8th, 2017