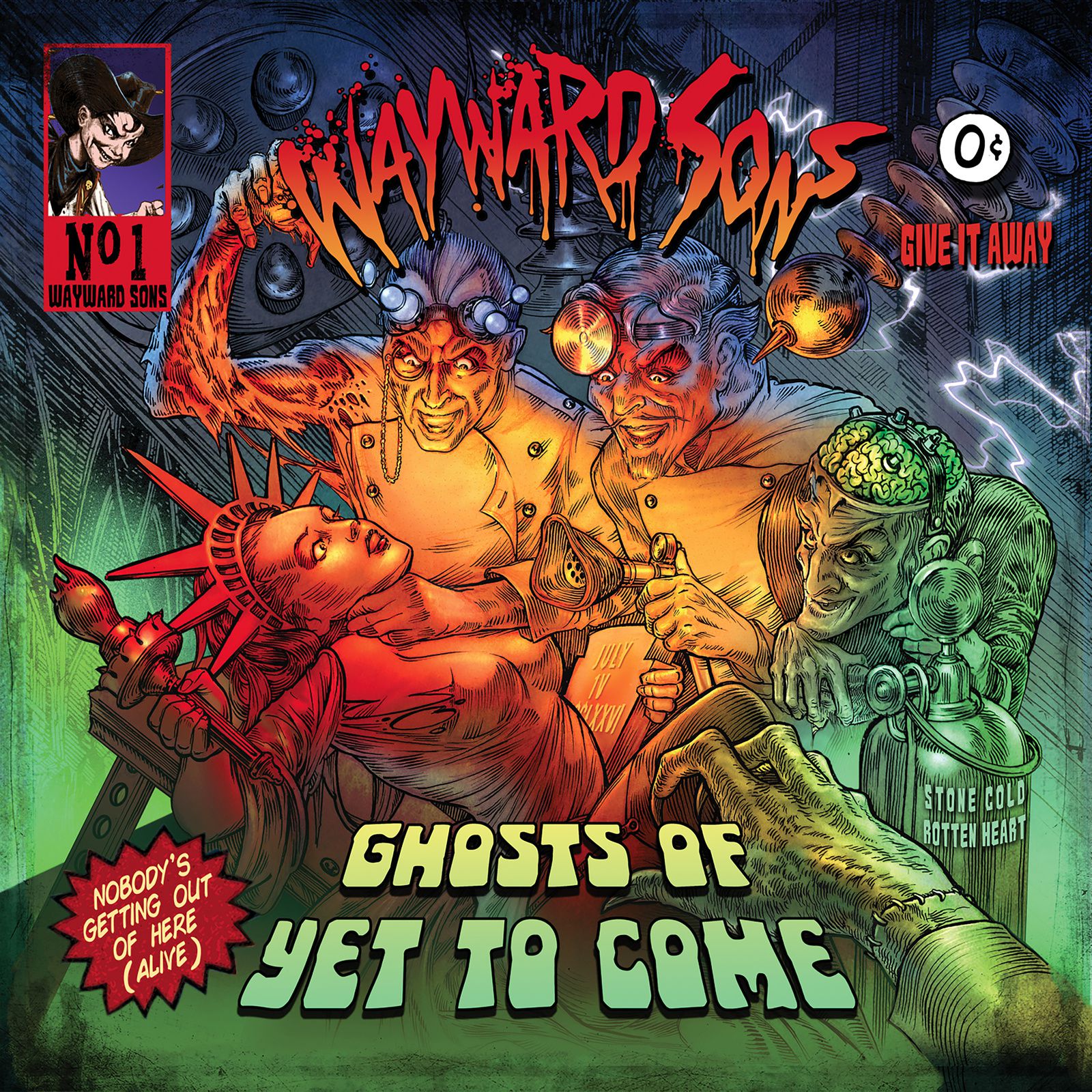 (7/10) First things that gets into your mind while reading 'Wayward Sons' is the iconic classic rock anthem done by rock dinosaurs Kansas. I can't tell you if this tune was the inspiration for Toby Jepson when the question of naming for this outfit was discussed but it ended up as the band's name on the artwork of this debut.
However, Wayward Sons is the name of this UK-based five-piece band that's the brainchild of the mentioned Toby Jepson. The singer and guitarist isn't new in rock music. Jepson was already producer for bands like Saxon and The Answer, also fronting the Little Angels, which released some excellent stuff in the fields of hard rock music.
With Wayward Sons, Jepson and his band mates do what they do best, playing melodic hardrock songs with a positive vibe and well-done hooks. This album comes with energetic songs such as "Ghost", uptempo tunes like "Small Talk" and numbers that include a solid groove ("Killing Time"). Some calmer notes is what you don't find on this album which is as brave as positive. "Ghosts of Yet to Come" is supposed to rock and that's what it does in a good manner.
"Ghosts of Yet to Come" might not make the world turn upside down, but it provides excellent rock songs that find the right mix of melody and rocking roots.
(7/10)
Tracklist:
Alive

Until the End

Ghost

I Don't Wanna Go

Give It Away

Killing Time

Crush

Be Still

Small Talk

Something Wrong
Label: Frontiers Music
Genre: Hardrock
Release Date EU: September 15th, 2017