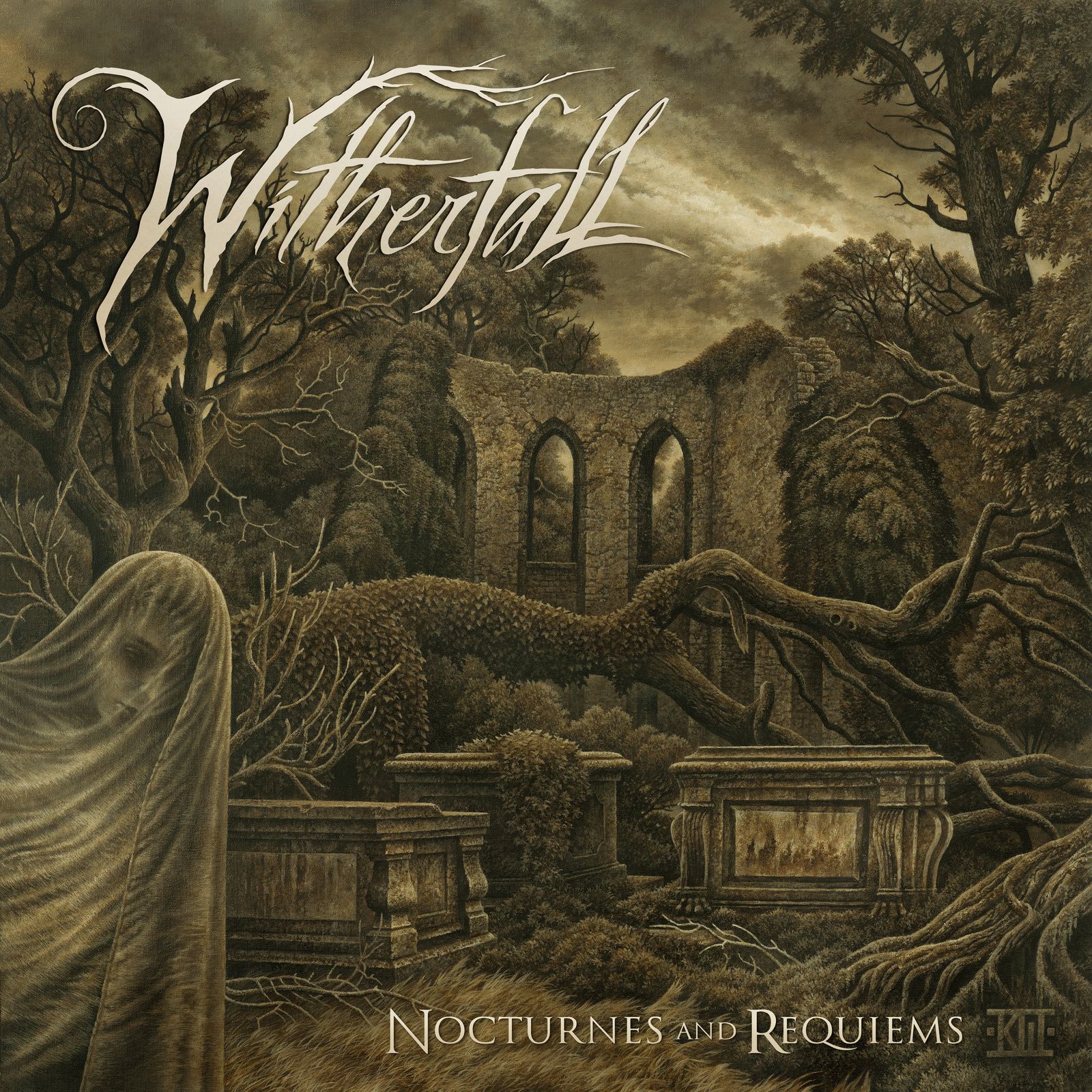 (8/10) Witherfall has a background that began in 2013 when guitarist Jake Dreyer, singer Joseph Michael and drummer Adam Sagan began to write songs as a collective. Bassist Anthony Crawford completed the line-up later on and the quartet began turning their ideas into songs for the band's debut. All this started to happen in 2014, leading to a ready-made album entitled "Nocturnes and Requiems", Witherfall's debut album.
Normally the first release of a band is a moment of party, joy, celebration and happiness. Things are slightly different with "Nocturnes and Requiems". The longplayer is linked to the sad story of including the last contribution of Adam Sagan, who passed away in December 2016. All of a sudden "Witherfall's fantastic debut became an homage to the talented drummer, with the album's title being an idea of Sagan. This is, in a nutshell, the sad story behind this album.
But next to that, the longplayer is a terrific piece of music that reminds very much of Nevermore. "Nocturnes and Requiems" has enough of an own identity to shine with multi-layered power metal tunes, all of them being jaw dropping good.
The album kicks-off very well. The opener "Portrait" and the following "What We are Dying For" are awesome power metal tracks, both merging energetic metal and integrated musical finesse to a great total with calmer moments being present on the debut too. Witherfall has with "The Great Awakening" an acoustic track embedded, surrounded by metal smashers. The contrast between the mentioned number and the following "End of Time" couldn't be bigger. It's a wild guitar part in a neo-classic fashion, that opens the latter, being the starting point for a nine minutes epos that constantly switches between big harmonies, wild leads and awesome vocal lines.
Nevermore fans should check out this longplayer. Witherfall delivered an excellent album that is, based on Sagan demise, a unique moment in metal that's very much worth to be listened to.
(8/10)
Tracklist:
Portrait

What We are Dying For

Act II

Sacrifice

The Great Awakening

End of Time

Finale

Nobody Sleeps Here…
Label: Century Media
Genre: Progressive Power Metal
Release Date EU: October 6th, 2017