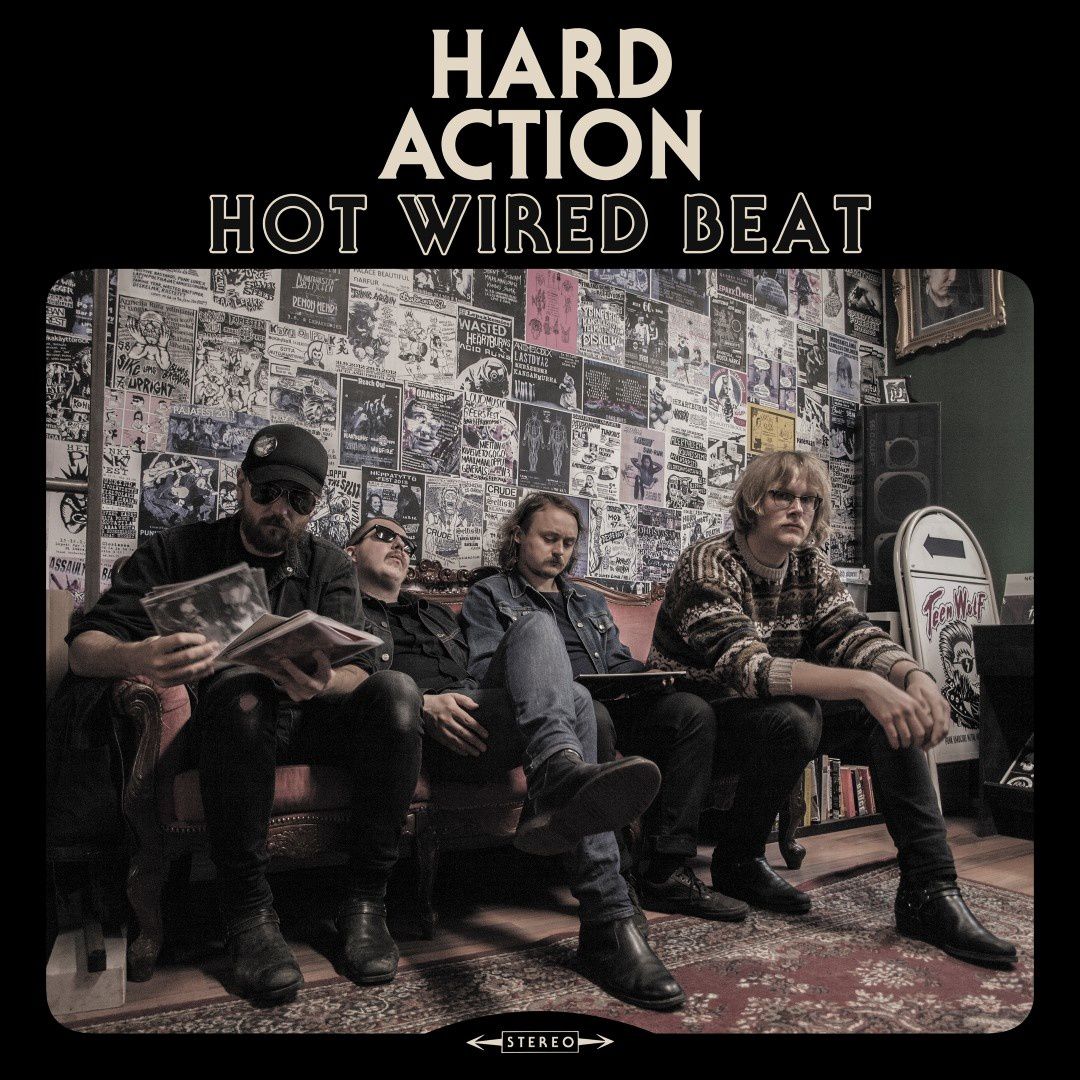 (9/10) Are you in need of a proper does of adrenaline? Here's a longplayer that delivers exactly what you're asking for.
After having debuted in 2015 with the "Sinister Vibe" debut the guys worked hard on their sophomore release "Hot Wired Beat" that sees the light of day on December 1st. Already the debut of this Finnish powerhouse got out of the boxes very well and it's the new longplayer that adds another portion of rock'n'roll power to their music. As a rock and metal band you can get lost in epical tunes with a lot of finesse and twists – or you boil things dow to its essence, an approach Hard Action decided to go for. The quartet doesn't care about anything more the igniting a short and intense hard rock firework that kicks-ass.
Mostly kept on less than four minutes the tracks are fueled with passion and dedication from beginning to end. Speedsters like the opener "Free Fall" are belonging to the best I've heard for quite a while and also the heavy grooving "Tied Down" is more than just a simple wake-up call. Each of the nine songs shakes you up in a second. A Hard Action song in the morning does a far better job than a double espresso.
Even the rarely embedded calmer moments, like "The Losing Side", are far beyond standard. It's the blood, sweat and tears being weaved into in this song that adds the feel needed to make it stand out from the average. Again, it's not the musical skillfulness that makes "Hot Wired Beat" to an excellent longplayer. It's the energy of the wild youth that is captured to perfection on this longplayer.
(9/10)
Tracklist:
Free Fall

Nothing Ever Changed

Hostile Street

The Losing Side

Running Start

Tied Down

Knocked Down, Dragged Out

May

Tunnel Vision
Label: Svart Records
Genre: Hardrock
Release Date EU: December 1st, 2017