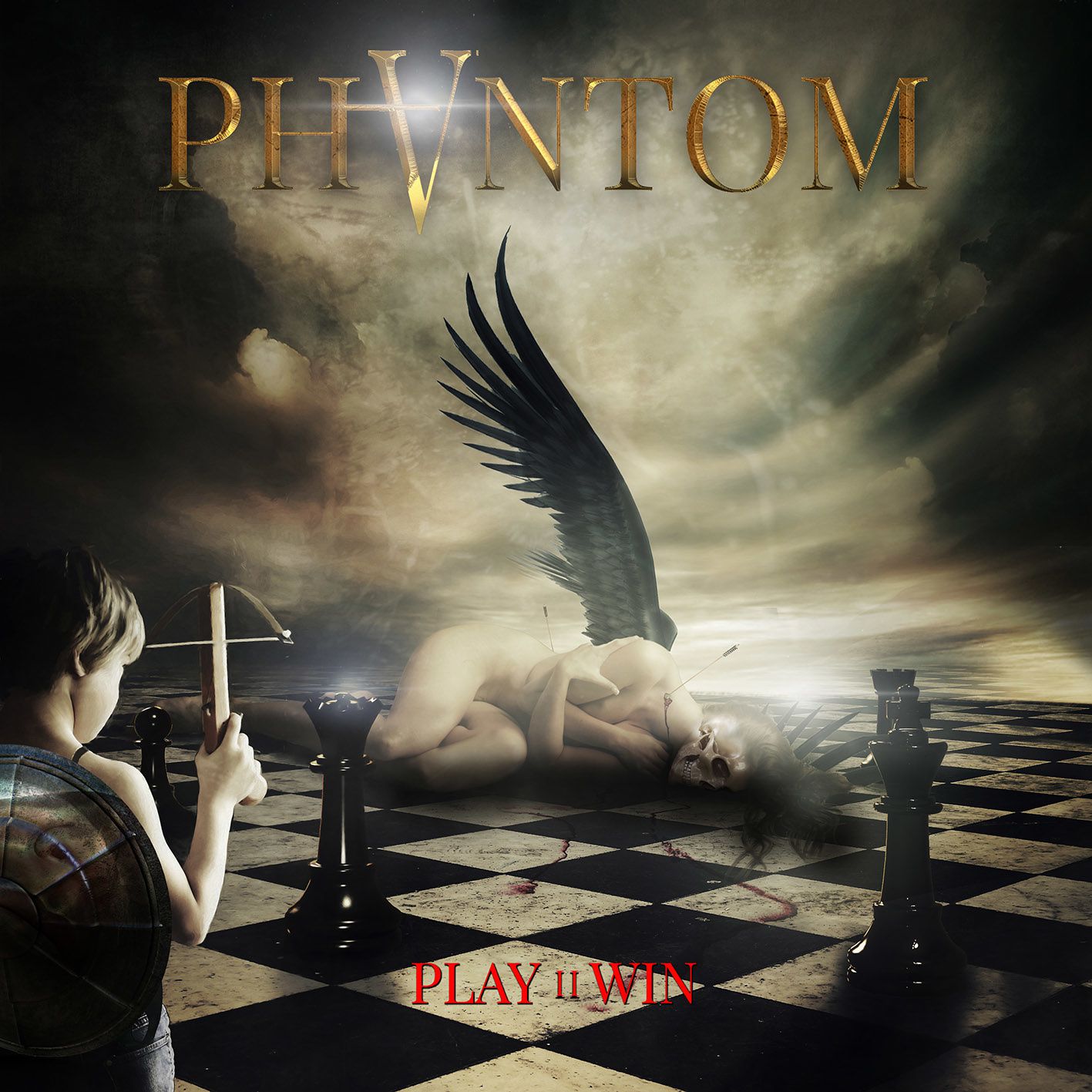 (8/10) I tried hard and I dramatically failed. Writing a Phantom V review and not mentioning Bonfire is almost like a mission impossible. Claus Lessmann's voice is so much connected to songs like "S.D.I." and "You Make Me Feel" that there's almost a wish to go back to the old vinyl of the mid-80's.
Anyhow, before I drift away into the glorious history of melodic metal we should stay in the here and now. Phantom 5 is the new powerhouse, being the brainchild of German melodic metal icon Michael Voss and Claus Lessmann. Robert Boebel and Axel Kruse complete the line-up, being the forceful engine of Phantom 5. This quartet releases with "Play to Win" already a second longplayer, following the well-received debut from a bit more than a year ago.
The sophomore album picks it up where Phantom 5 ended on their debut. There isn't that many changes but I think that wasn't expected (and wished). Each of the eleven tunes stands for Melodic metal music made in Germany.
The pounding tunes like "Do You Believe in Love" and "Phantom Child", the forceful "Crossfire" and the melodic "Shadows Dance", all good songs, being pure rock adrenaline.
If you read some more of my reviews, I always comment the ballads. This is mainly because it feels like a band following a cookie-cutter approach, if you will. It's almost an unwritten law that this kind of music needs to have such calm songs and I was very positive surprised that "Play to Win" doesn't include such tune – till the moment the closer started. Here we are. The gently playing piano brings you in the right mood. Lessmann's voice joins and slowly the songs build up to a power ballad that does its job. Maybe a more spot-on closer would have been the better choice. However, it will not limit the positive impression I got from this album. German melodic metal as it needs to be.
(8/10)
Tracklist:
The Change In You

Crossfire

Baptised

Read Your Mind

Play To Win

Child Soldiers

Do You Believe In Love

Phantom Child

Had Enuff

Shadows Dance

Reach Out
Label: Frontiers Music
Genre: Melodic Metal
Release Date EU: October 13th, 2017